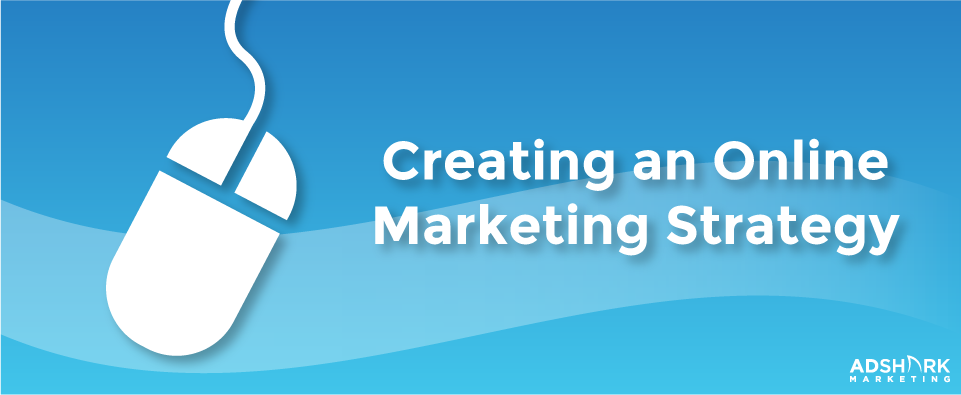 Creating An Online Marketing Strategy
How does a marketing agency create an online marketing strategy? Where does one begin? With all of the different platforms like Adroll, Twitter, Adwords, Facebook, and Youtube, and all the different strategies available, how do you choose which online marketing strategy is best?
Step 1: Learn
The first step of creating an effective online marketing strategy is to listen. I work for a marketing agency, Adshark Marketing, and new businesses approach us all the time about working together. Before I can recommend a ROI-driven online marketing strategy, I need to learn about your business.
Don't be shy! Tell your agency partners everything. We need to know your brand standards, pain points, online footprint,  target market, and current sales funnel. Without all these pieces of information about your business, it's difficult to implement an effective online marketing strategy.
Step 2: Resources
There's a large difference between what can be done for $2,000 a month and $20,000 a month. Before we settle on a strategy, we need to settle on the resources dedicated to your online marketing strategy.
Budget
This is the first thing that comes to mind when talking about resources. It's one of the more important aspects, but certainly not the only aspect.
Your budget will partially dictate which platforms are used and how many different tactics can be done at once. It's difficult to implement a multi-step internet sales funnel on a budget of $1,000 a month, depending on your industry. If you develop mobile apps, you'll find that many of the keywords you want to rank for are expensive on Google Adwords. That $1,000 a month in ad spend will quickly get eaten up. While it might drive relevant traffic resulting in conversions, you're likely leaving money on the table.
For that budget and that industry, LinkedIn Ads or Bing Ads may be a better way to go. Notice how industry and budget will dictate strategy?
Content
What's your content strategy? Do you even have one? Do you have a short video overview of your business and its solution for customers?
These content questions will also help dictate platforms and tactics. I've seen short video overviews of a business as a great awareness/top of funnel strategy. With a good piece of video content, Facebook Video Ads or YouTube Advertising will be a solid top of funnel tactic.
Do you have a blog? Writing unique, compelling and targeted content can be a great long-term strategy and another top of funnel tactic.
Many brands have great visual content (images, infographics, slidedecks) that can be used on social channels. Soon, Pinterest will be launching its promoted pins to all businesses in the United States. If you're a brand that creates compelling visual content, that may be a platform worth exploring.
Website Design
This is a hard one to tell clients. A lot of the time clients want to do an effective online marketing strategy but their website is outdated. Moving forward with an online marketing strategy, before the website is designed for conversion optimization and has the necessary functionality is throwing money away.
We've turned down several clients who came to us with an outdated website. While we want to help them, they will need to invest in a new website first. We don't advise clients to spend money on online marketing when we don't think the website will convert the traffic we send.
I know several-low cost development shops that can build an effective website for minimal costs, but you're almost always looking at a $5,000 minimum investment.
Your website is the cornerstone of all your online marketing strategies. It needs to be done right for there to be a good chance of success. How will you know your website is ready? Your agency partners should be able to tell you what needs improvement or if it's good to go.
Step 3: Set-Up & Implementation
After learning about the business and its resources you can provide a well-thought-out online marketing strategy. Talking about a strategy is one thing, but set-up and implementation is another. Even a well-thought-out strategy can fail during execution. Now it's time to execute and add value to the client.
Set-Up
What you do during the set-up process is dependent on what strategy you're implementing. For a lot of our clients, this means creating a Google Adwords account and installing conversion codes, remarketing codes, and call tracking codes. It means getting access to Google Analytics and Google Webmaster Tools. All of these things must be done before starting so that your online marketing strategy is trackable.
The set-up is crucial to proving to your client that you're adding value. Without being able to track leads, sales or sign-ups, how is the client supposed to know that it's working? You can create a killer campaign, but if you don't have the data to back it up, the client won't believe you. Do the set-up properly so you have the data to back up your performance.
Implementation
Now that all of the tracking pieces are implemented, it's time to actually build the campaigns. As an internet marketer, it's your time to shine. You know the client's business and what resources are at your disposal and can track your progress. Now it's time to add value.
Depending on the client, budget, resources, and target market, the implementation will vary based on the channels you've decided to allocate spending. For example, advertising on LinkedIn will mean thinking of every single applicable job title your target market may have. If you're on Twitter, it's thinking of every hashtag your consumers use. Depending on the platform, the implementation of the campaign is going to look different.
If you're building a Google Adwords campaign and need information on proper account structure, go here.
Step 4: Conversion Optimization
This is my favorite part of the process. The data from your online marketing campaigns is steadily pouring in. You've split tested your ads and are starting to notice which ones are performing better than the others. You're looking at click-through rates and conversion rates across campaigns.
It's time to start optimizing campaigns for conversions. I love looking at, filtering, and breaking down the large amounts of data that online marketing generates. This is what I feel separates online marketing from traditional marketing outlets. With all this real-time data flowing in, you can make small changes to the campaign to make it more profitable.
Split Testing Ads
Whether your campaign is on Facebook, Adwords, Bing, Twitter, or any other online platform, you should be split testing creative. Once the campaign has run for two weeks, you should have an idea of which creative is performing best.
Pause the creative that's under-performing, take the qualities you think make the winning creative great, and split test again. As a campaign gets older, the click-through rates should increase because you are constantly optimizing creative.
Breaking Out Ad Groups
Are certain ad groups eating into your daily budget and stealing impressions from your other ad groups in the campaign? Time to break out that ad group into its own campaign with a dedicated daily budget. Not only should you see your search impression share rise for that ad group, it will rise for the other ad groups as well.
Too many ad groups in a campaign with a small budget is one of the most limiting factors I see when I inherit a Google Adwords account. Breaking out high-performing ad groups and expanding keyword targeting around them will prove to be a profitable tactic.
Re-Focusing Targeting
On Facebook, I'm typically targeting different demographics with each campaign. Initially, I want to see which demographic targeting is performing best. When I find demographic targeting that is getting good results, I increase budget towards that demographic.
I'm constantly testing different demographics on Facebook. And why not? After all, there are so many different options of targeting that this platform gives you. Try out many and see which ones work. After a month you'll have a good idea of which are performing and which aren't. You may be surprised to see that a demographic you didn't expect would be the highest-performing one.
Let'er Ride!
While you'll always be optimizing accounts (or at least should be!), now is the time to increase budgets and scale results. Once the campaign is profitable and the conversions are steadily rolling in, it's time to maximize the results.
Sometimes this means bid optimization and sometimes daily budget increases, but either way, it's time to crank the cash machine into high gear. At this point, it's acceptable to celebrate your success! You've come through for the client as you said you would and there's no better feeling in the world.
(There are almost countless different ways to optimize an online marketing campaign, and these are just a few. Your optimization will depend heavily on goals, platforms and state of the campaign.)
Step 5: Reporting
Now it's time to share that success with your client, who's probably noticed the uptick in business. Creating a beautiful report full of graphs, charts and statistics are an art in itself. How you present this information to the client is important and shouldn't be overlooked. If it's not easily understandable, your achievements may go unappreciated.
Whether you email the report and go over it on the phone or review it in person, it's best to cover the report with the client. They will usually have questions and it's good to be there to answer those questions and help them understand what you did for their business.
I'm a big fan of going over the monthly reports in person. It's much easier to build a strong long-term relationship with someone when you're face-to-face. As helpful as technology is, it's hard to replace the old face-to-face meeting. Sharing great results with our clients is one of my favorite aspects of my career.
In conclusion
Whether you're building your first campaign or your thousandth, I hope you found this overview helpful. If you have anything to add, feel free to leave it in the comments.
If you're looking for help with your online marketing strategy, feel free to contact us. We'll work with you to develop ROI-driven marketing strategies.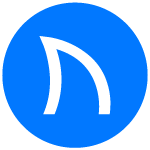 Ready to grow FASTER? Let's Talk!
Interested in having us help you grow?