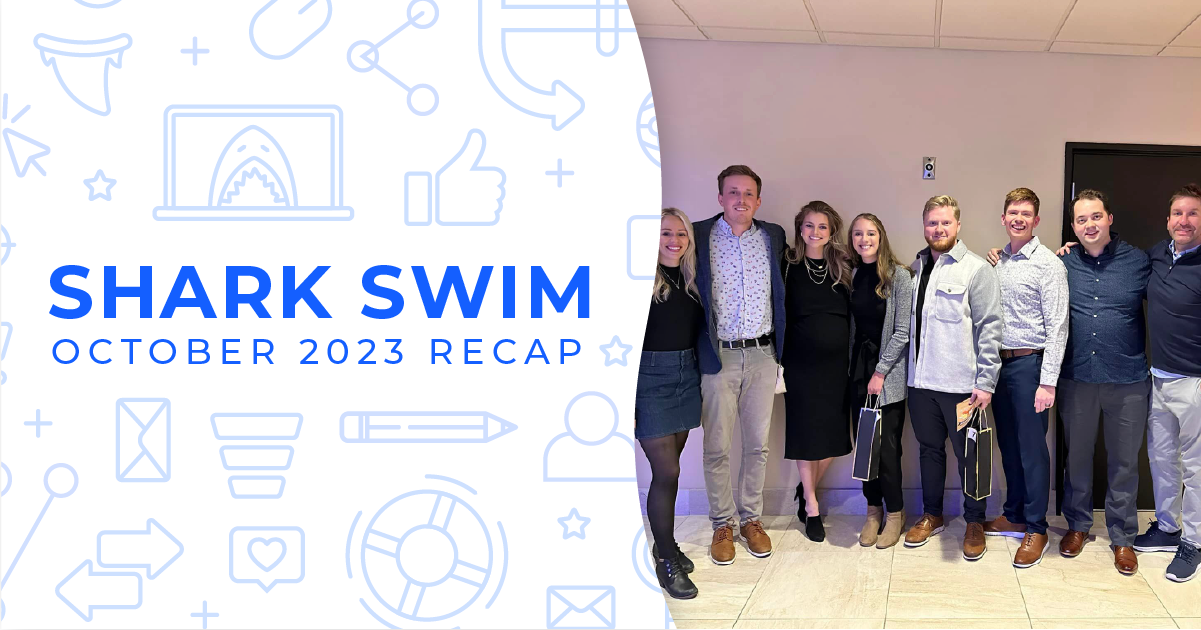 #SharkSwim: October 2023 Recap
The spookiest part of our October? How quickly it disappeared. We've been onboarding new clients, making new creative, and helping new employees get adjusted to the AdShark way. All the while, we carved out some time to hang out with our team.
Hear all about this past month at AdShark in this week's Shark Swim. Let's dive in!
Happy Sharkiversaries, Mike & Whitney!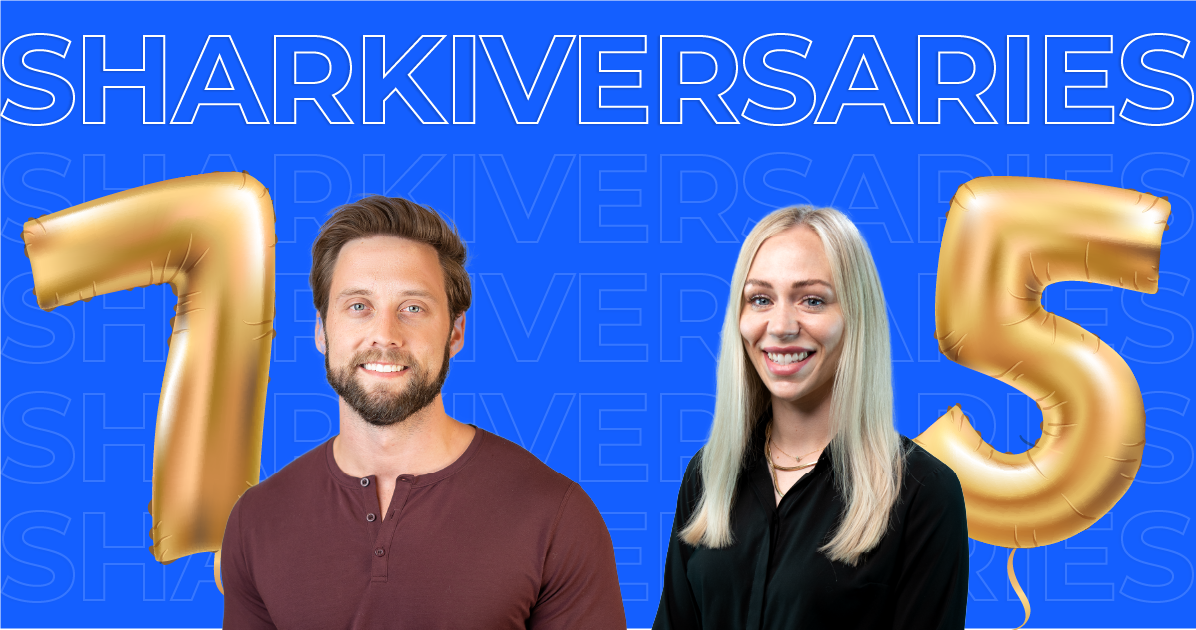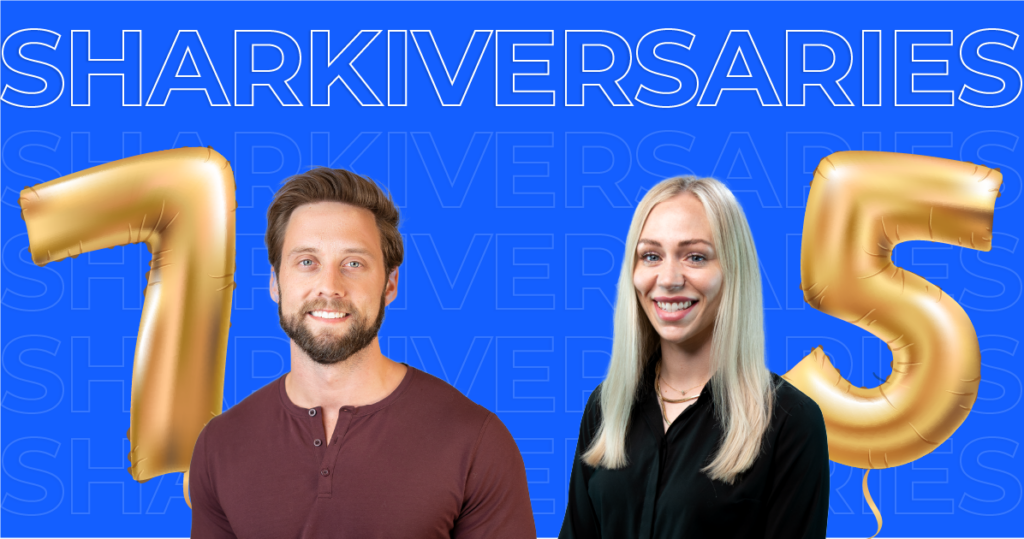 To kick things off: we had two anniversaries to celebrate! And both were from department managers. On October 1st, Mike Mulvaney (our Web Manager) celebrated his 7-year Sharkiversary. Then, a week later Whitney Jensen (our Digital Marketing Manager) celebrated her 5-year Sharkiversary.
Thanks to both of these rockstar Sharks for continuing to call AdShark "home."
A Breezy Birthday Celebration
The weather got colder, and designers got older. We celebrated the 30th birthday of our good friend Bri Lee (aka "Breezy," aka "Brisef") who had her birthday celebration on October 14th. In honor of her birthday, we got her a few of her favorites: Reese's minis and Taylor Swift. We also threw some makeshift pink and blue confetti on her head – a (new?) AdShark tradition.
If you haven't gotten her a birthday gift yet, we'd recommend some more T Swift merch.
Welcome to the Crew, Paige!
We are SO excited to have Paige Johnson be joining our team! She will be joining our Digital Strategist team, where she'll work to manage client relationships & help their accounts soar! She's already made a positive stamp on her team with her delightful creativity and exceptional laugh. We can't wait to have you meet Paige soon!
We also can't wait to share with you (next month) some news about another new hire.
AdShark's Golf Scramble
Remind us not to wait until October to do our Annual Golf Scramble again, okay? We had a great time golfing as a group – but it got dark early, and it got cold even earlier. However, this also doubled as a great "goodbye" celebration for Evan, who headed out west to California! Team Gavin, Rick, and Loock won – but it was questionable. Very questionable. (Not really questionable, but I just hate losing).
Eventide's Annual Gala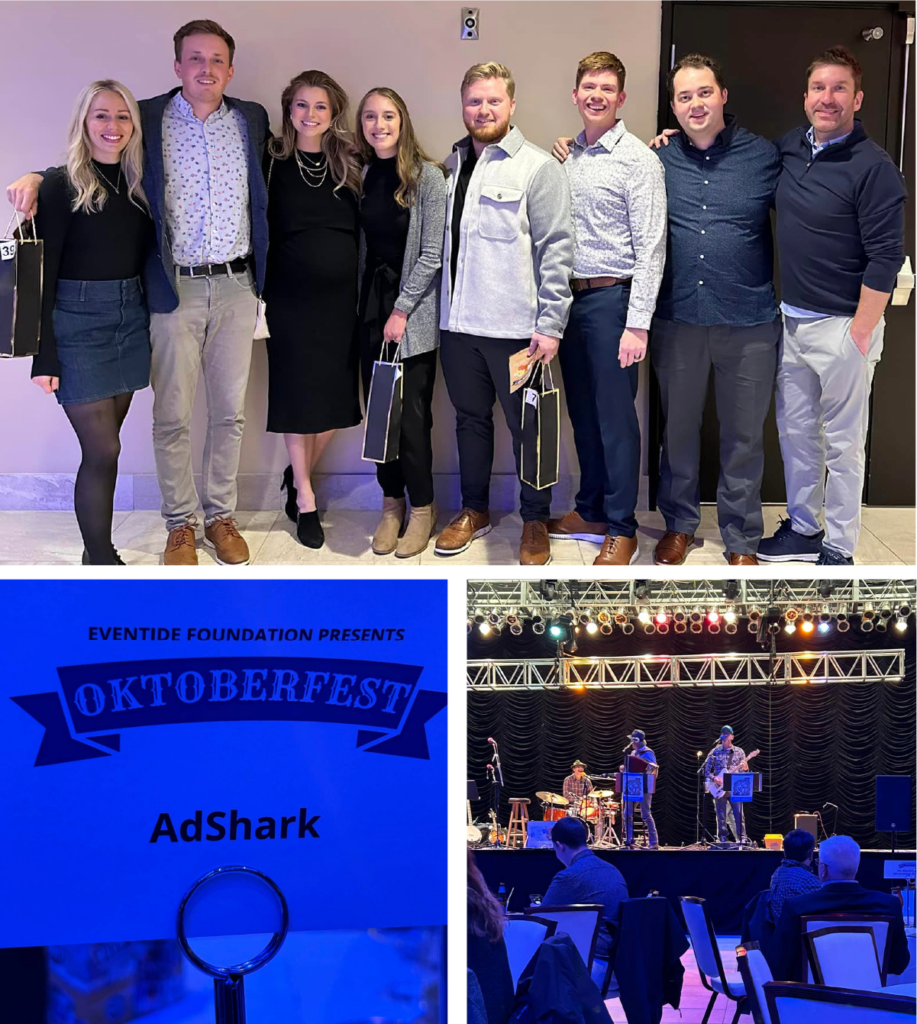 We booted, scooted, and boogied over to Eventide's Annual Gala on October 13th and had an incredible time! We got to enjoy some drinks, hear about Eventide Foundation's mission, and listen to some incredible polka music. We were honored to sponsor this event, and we continue to love working with Eventide on their digital advertising needs.
We Got To Business… After Hours.
After winning the Young Professionals Best Place to Work award (sick brag!), we won a FREE booth at the October Business After Hours. This event, put on by the FMWF Chamber of Commerce, allows professionals to walk around, network, and learn about other businesses. We set up some games, gave away a free website (Rick still thinks I'm crazy for this), and – most importantly – got to know some fellow business folk in the F-M community. It was a GREAT time. Thanks to all who stopped by the Shark booth!
AdShark's Annual Halloween Party!
On October 25th, our team did the Monster Mash. Okay, it was more of a Monster Bash. Sam and the Party Planning Committee put on an incredibly fun event that featured costume contests, spooky potlucks, mummy wrapping games, tarot card readings, and more! It was a great opportunity to dress up as ghouls (and fools) and party with our team members and their loved ones.
Creative Feature: Floor to Ceiling!
We've had the pleasure of working with our friends at Floor to Ceiling Carpet One for a handful of months now, and were given the opportunity to put together some very native-feeling social ads to run on Facebook and Instagram. Here's what Nick (Creative Manager) had to say about this project:
"As our creative team has moved towards producing more and more video ads for our clients, the tricky bit we come across is the fact that we only have roughly 1 – 2 seconds to grab the viewers' attention and hold their interest for the rest of the video. We've had to learn and adapt quickly to the idea that an engaging, memorable and sometimes out there video hook is key to ensuring your viewer sticks around. I really love how Loock, Chris and Robb did this in a recent video ad for our clients over at Floor to Ceiling. Just the fact that the video starts with Chris laying facedown on the floor is enough to garner intrigue to the viewer and get them wanting to learn more. Great work guys!"
---
Thank you for staying tuned and reading what was new at AdShark this past month! Remember to give us a follow on Instagram, Facebook, LinkedIn, and Twitter and come back next month for more celebrations, stories, company events, and more!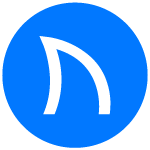 Ready to grow FASTER? Let's Talk!
Interested in having us help you grow?