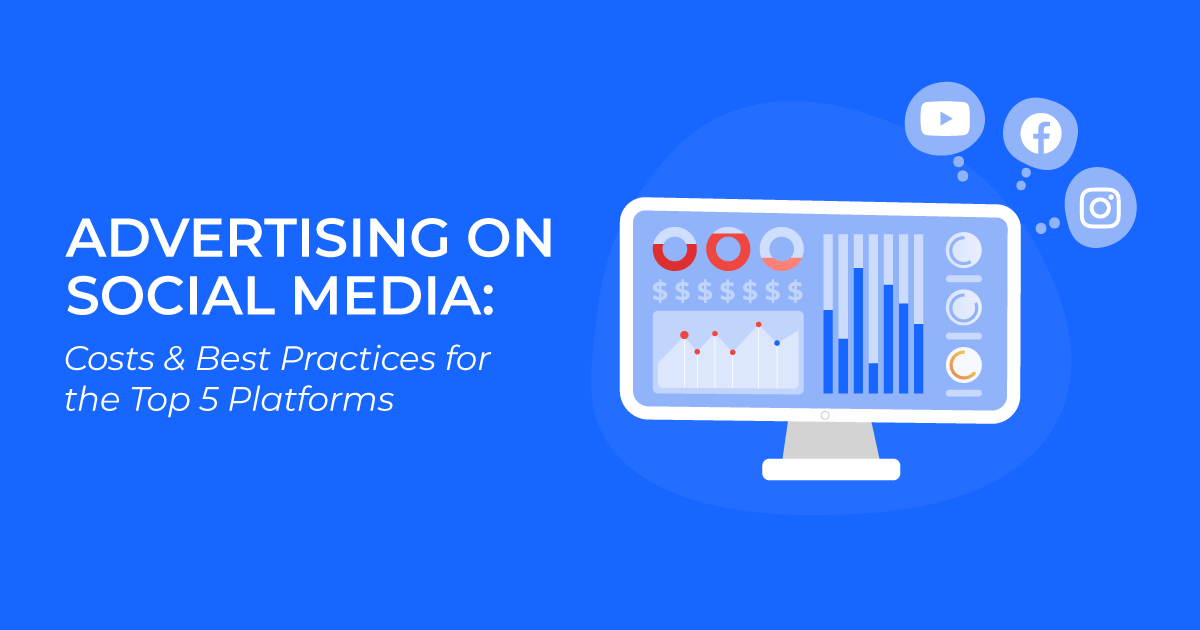 Advertising on Social Media: Costs & Best Practices for the Top 5 Platforms
You did it! You created a presentation about the benefits of investing increased resources into your company's social media game. It took a few iterations and budget meetings, but you've finally convinced your boss to increase your digital marketing spend for next year. Now, you just need to understand where to spend those dollars and which platform will bring you the most success. So, where do you start?
Well, first let's take a look at what we know.
With the increased use of social media, companies would be remiss to not think about upping their paid social strategy. Today, we want to break down the top 5 platforms (referenced above) and talk through how each can be used for digital advertising purposes. We'll compare the following factors:
Cost
Audience/Users
Ad Types
Metrics/Reporting
Best Practices
By the end of this article, you should have a pretty thorough understanding of how paid social media efforts work on YouTube, Facebook, Instagram, LinkedIn, and Pinterest.
What Will Each Social Media Platform Cost to Advertise on?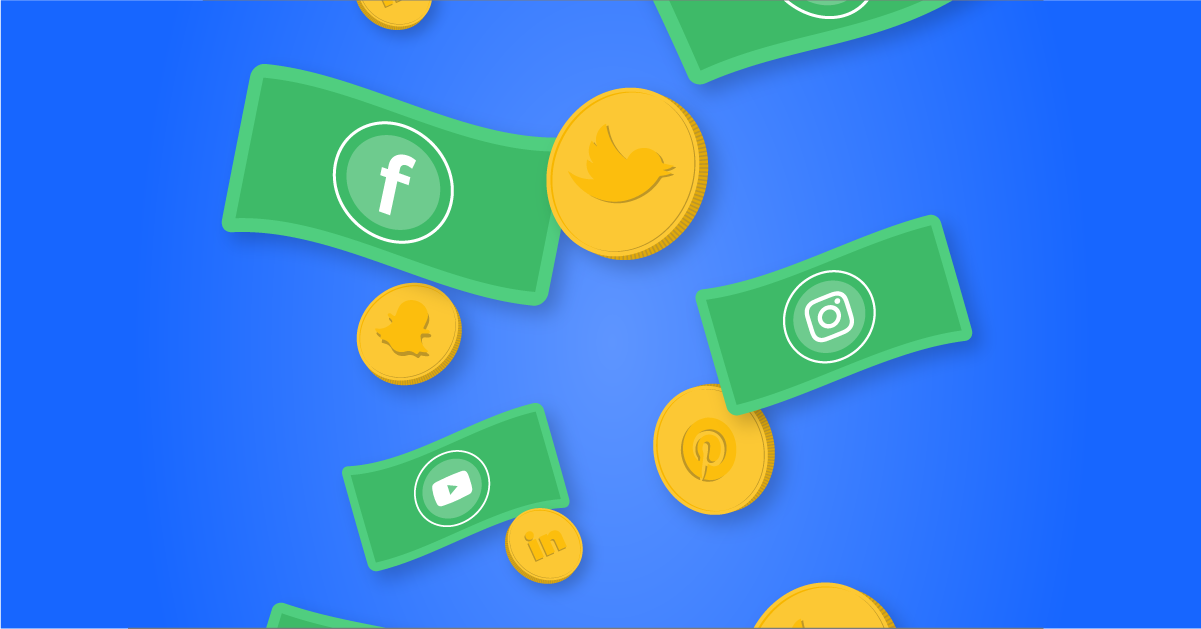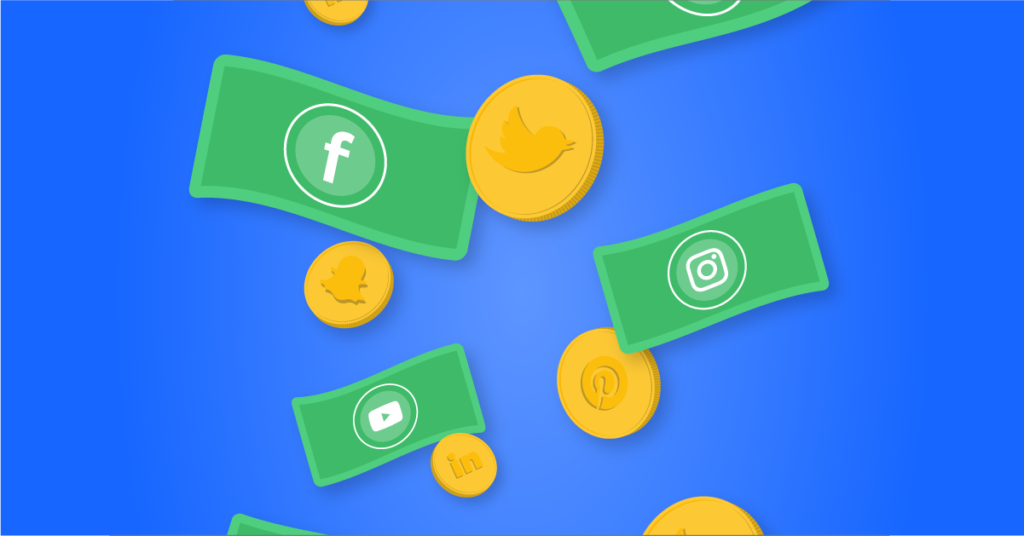 Your entire conversation on digital advertising on social media will start with budget. It's important to have a keen understanding of the amount of dollars that should be set aside for social media advertising, and how much it will cost to get the results you seek. Let's take a look at the breakdown for each platform.
YouTube:

$0.49 cost-per-click average (via Storegrowers)
$10 – $30 cost-per-thousand-impressions average (via InfluencerMarketingHub)
Technically no minimums, but most recommend $10/day to begin (if your budget is too low, your ad may never get views)

Facebook:
Instagram:

$0.70 – $1.00 cost-per-click average (via HubSpot)
(same minimums as Facebook, as both are run through Facebook's Advertising platform).

LinkedIn:
Pinterest:
Advertising spend varies immensely on the type of campaign you're trying to run, the industry you're in, and who you're aiming to target. The averages listed above can serve as a great starting point for determining your creative budget but you may not know the true cost until you get rolling.
Cost Recommendation From the Sharks:
It's important to consider starting small but scaling up when you've seen success. However, if you start too small you may limit your ability to learn and bottleneck any opportunity for immediate success. As a starting point, we'd urge you to consider a starting amount of $10/day for each channel that you plan to advertise on. If you choose to advertise on 3 channels, consider $30/day (~$1,000/month) as a minimum. To chat more, please feel free to visit with us about developing your paid social budget.
What Audience Exists on Each Social Media Platform?
There's nothing worse than getting an advertisement you don't care about. Thus, it's incumbent upon an advertiser to know which channels are the most effective to reach their target market. The next important step in comparing social media platforms for digital advertising is to have an increased understanding of who exists on each platform. Let's take a look at key demographic information related to each social media site.
Understanding the gender and age breakdowns for platforms can help drive some of the decisions on where you should be allocating your time & money. Though you can likely find individuals interested in your product or service across any platform, determining the appropriate spend per platform is made easier with some prerequisite knowledge about usership.
Audience Recommendation From the Sharks:
From our experience, age and gender are just two of the several considerations to make when it comes to social platforms for digital advertising. Here's an internal guide that we use to help determine where our efforts are best spent.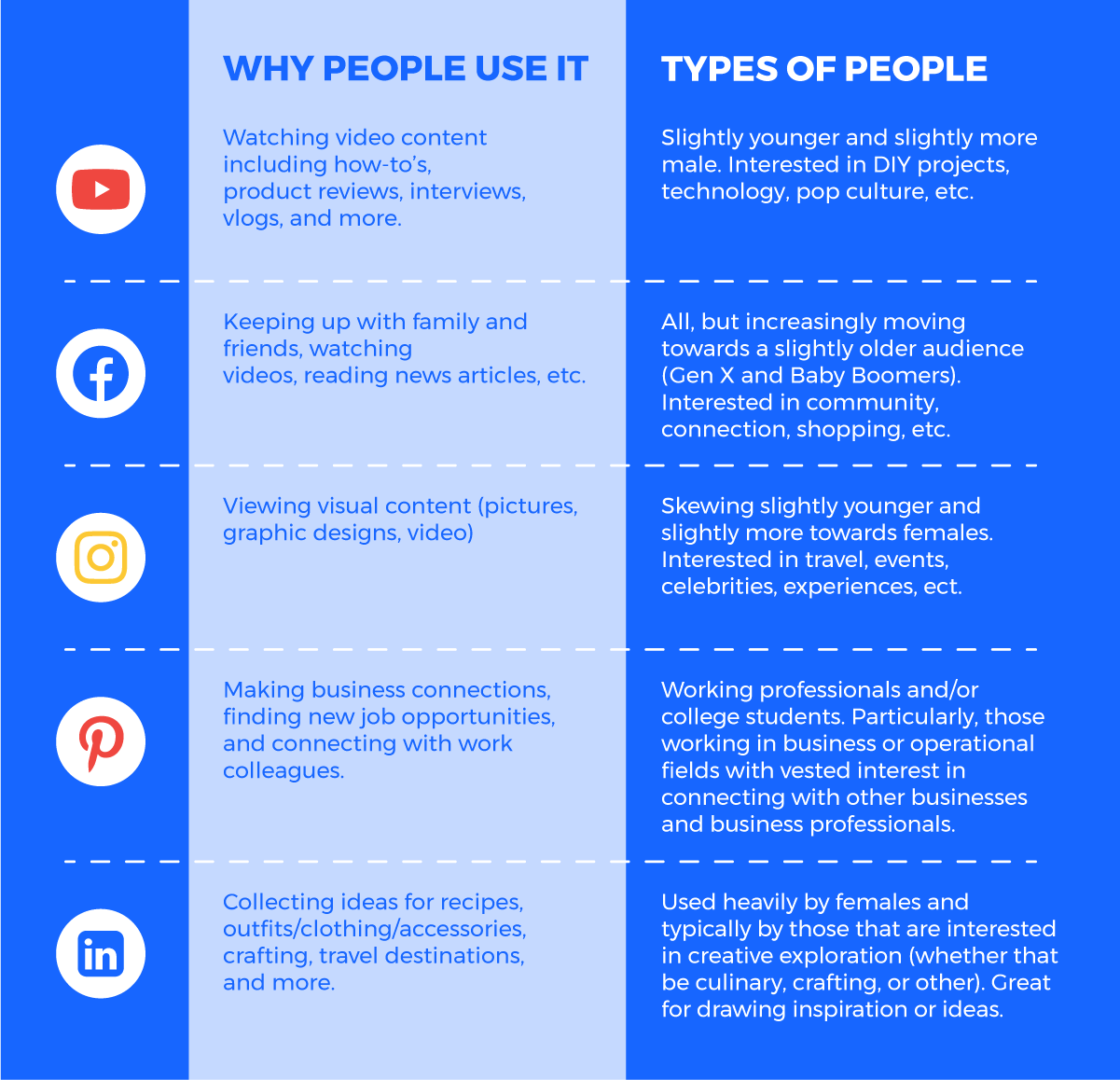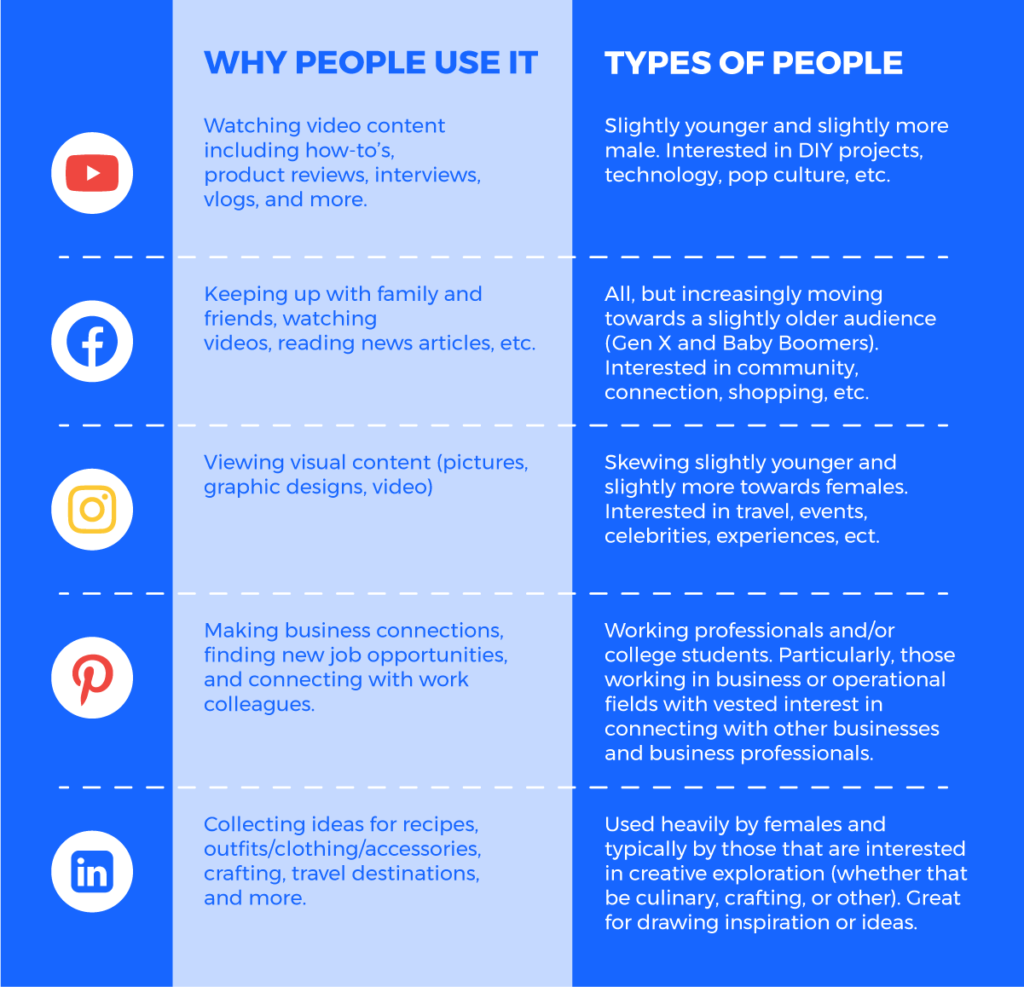 If you'd like to chat any more about which social platforms are used for what and how you can reach them with your ads, feel free to contact us today.
What are the Different Ad Types for Each Social Media Platform?
It's far too often that I get served an Instagram story ad that contains a video that looks like it was intended for YouTube's player. Businesses need to be intentional about what creative gets placed in each medium, and that starts with having a better understanding of the different ad types that can be served on each platform. Let's take a look.
Developing an understanding of the different ad formats on each platform will help guide your decision on the bandwidth you have to make each placement work. It's imperative to run creative (visuals, text, etc.) that can produce results for you. You should consult with your marketing agency or in-house creative team prior to making final platform decisions to ensure they are able to produce ads that fit the available ad types.
Which Metrics and Data are Reported on by Each Social Media Advertising Platform?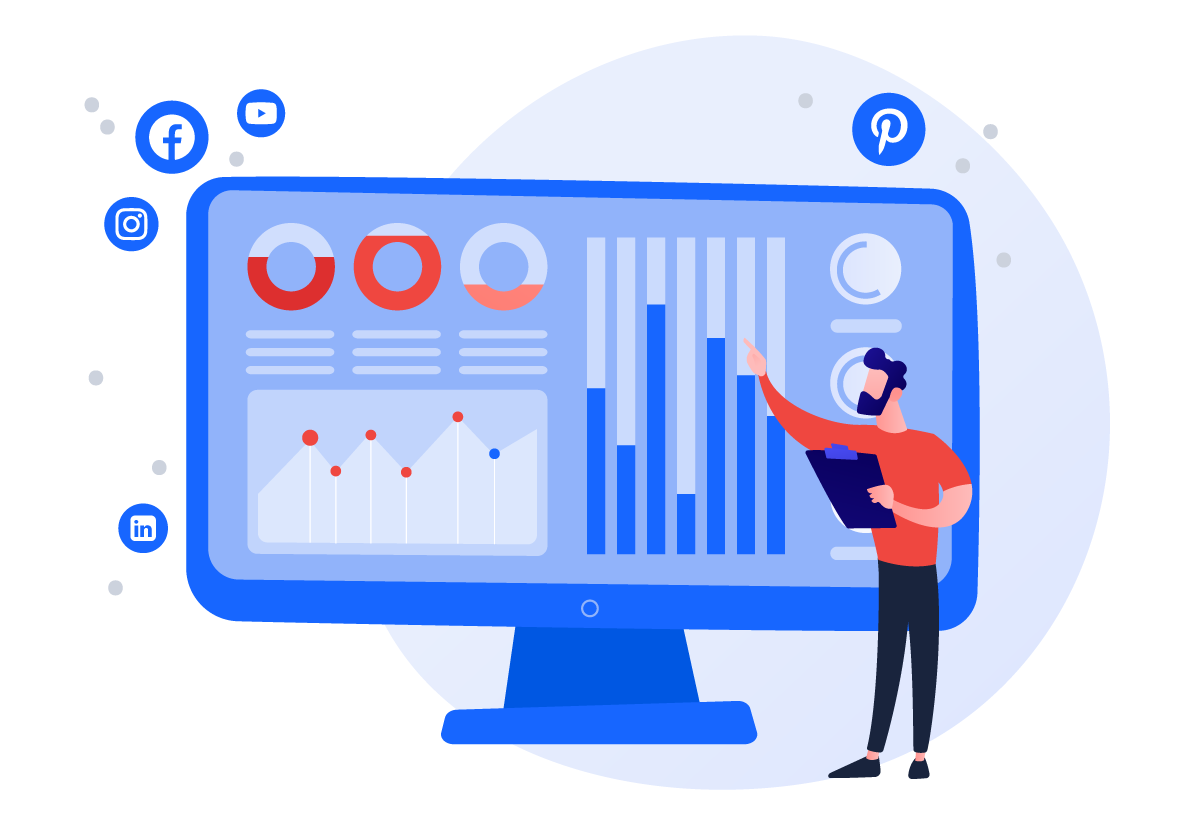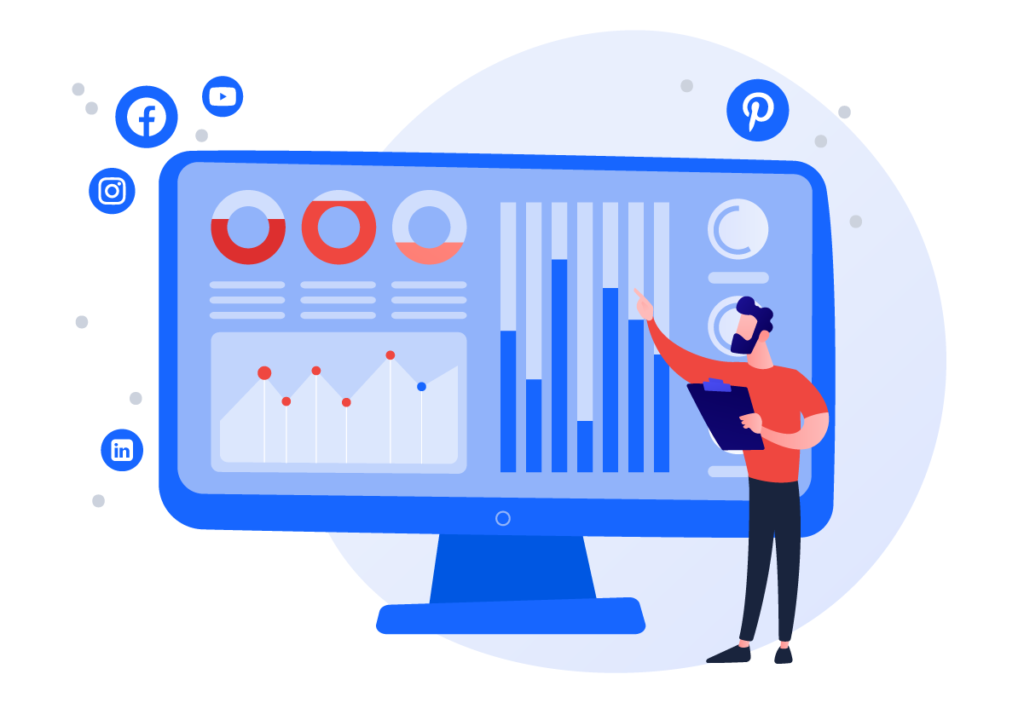 Assessing the effectiveness of your digital advertising efforts across social media platforms is *impossible* without data. Therefore, it's imperative that you have a firm understanding of your company's KPIs and the data that will be accessible to you on each social platform. Wanting to increase lead forms and needing to know how many LinkedIn brought you? Aiming to drive subscriptions to your newsletter and wishing to identify how your Pinterest strategy helped do so? Let's chat about what each platform will show you.
Each platform has a unique way of displaying and reporting upon campaign success, so it's your job as a marketer to find the best way to present the data to your stakeholders. In the early stages, it's best to focus on the goal of your advertising efforts. If you're strictly concerned with driving sales and/or leads, focus on the metrics related to conversions (leads, purchases, cost per lead, etc.). If you're more interested in awareness, focus on some of the results like impressions, reach, frequency, and clicks (traffic driven to the website).
Reporting Recommendation from the Sharks:
If you're like most companies, your advertising efforts are likely not confined to one advertising medium. In addition to what you're doing through paid social media channels, you may also have Google Search Ads, Bing Shopping Ads, and Google Analytics reports to display. We'd highly endorse using a tool like Google Data Studio to streamline your reporting and connect your multiple data points together into one consolidated document. For some of the social media channels, you may need a third party integration (i.e. Supermetrics) to help. If you'd like to discuss which metrics you should be paying attention to, feel free to contact us and we'd be happy to help!
Best Practices for Paid Social Strategies on YouTube, Facebook, Instagram, LinkedIn, and Pinterest
We've discussed the costs and audiences with each platform. We've also chatted through the different ad types and what metrics can be reported on to gauge your advertising success. Finally, we want to bestow upon you a few best practices for each of the social media sites that we've discussed. This may be the final section to help you adequately compare which paid social platforms are worth your time to begin. Let's dive in!
Best Practices for YouTube Advertising
YouTube Ads are a great way to increase awareness of your company (or its products/services) to a targeted audience. YouTube has become the most popular social platform for a reason – we love absorbing video content. For YouTube, we would suggest the following:
Use YouTube ads if (and ONLY if) you have high-quality video content to share
Try layering in a mix of skippable and non-skippable (15 second or less) edits to see which elicit the best results for you
Try layering a mix of targeting methods, including:

Demographic groups (where you choose the age, gender, parental status, or household income of the audience you want to reach)
Placements (where you're able to target channels, videos, apps, websites, or placements within websites)

Make sure to prioritize metrics like views, and view rate (more awareness- based) than clicks and conversions (more performance-based).
Best Practices for Facebook and Instagram Advertising
Facebook Ads allow you to run an assortment of awareness-building campaigns & conversion-based campaigns. For example, if you're an eCommerce company, you can run a dynamic remarketing campaign that targets visitors who have been to specific product pages on your website. As a traditional business, you can find a lot of utility in running both lead generation campaigns and video/static image ads. Here are some pieces of advice on best use for Facebook and Instagram:
Ensure you have Facebook Pixel set up and added to your site (this will help for both tracking results and remarketing).
For campaigns aimed at building awareness:

Spend time working on ad assets and copy that will tell the story of who you are. This can be video ad content, slideshow ad content, imagery, and more.
Build out a Custom Audience that targets a specific geo, gender, age, interests, and more that will help you reach those you wish to.
Consider adding a contact list of contacts that you've made (email list subscribers, contacts from trade shows, contacts purchased from industry sources, etc.). Create both a Custom Audience targeting these individuals, and a Lookalike Audience where Facebook finds individuals with similar demographic information.

For campaigns aimed at building conversions (sales/leads):

Run lead generation ads if you do not sell products online, and test capturing lead information via form fills directly on Facebook's platform
Run dynamic product ads by importing your product feed. You can serve these towards prospecting audiences (showing random products to those who haven't visited the site) or remarketing audiences (showing products they've engaged with).

On both Instagram and Facebook, make sure to differentiate creative for video or photos that are used on Stories as opposed to in Feeds. Stories have a vertical format, whereas most feed creative should be square.
Prioritize conversion information (purchases, leads, cost per lead, etc.), unless you're exclusively doing awareness campaigns (at which point, reach and impressions may have value).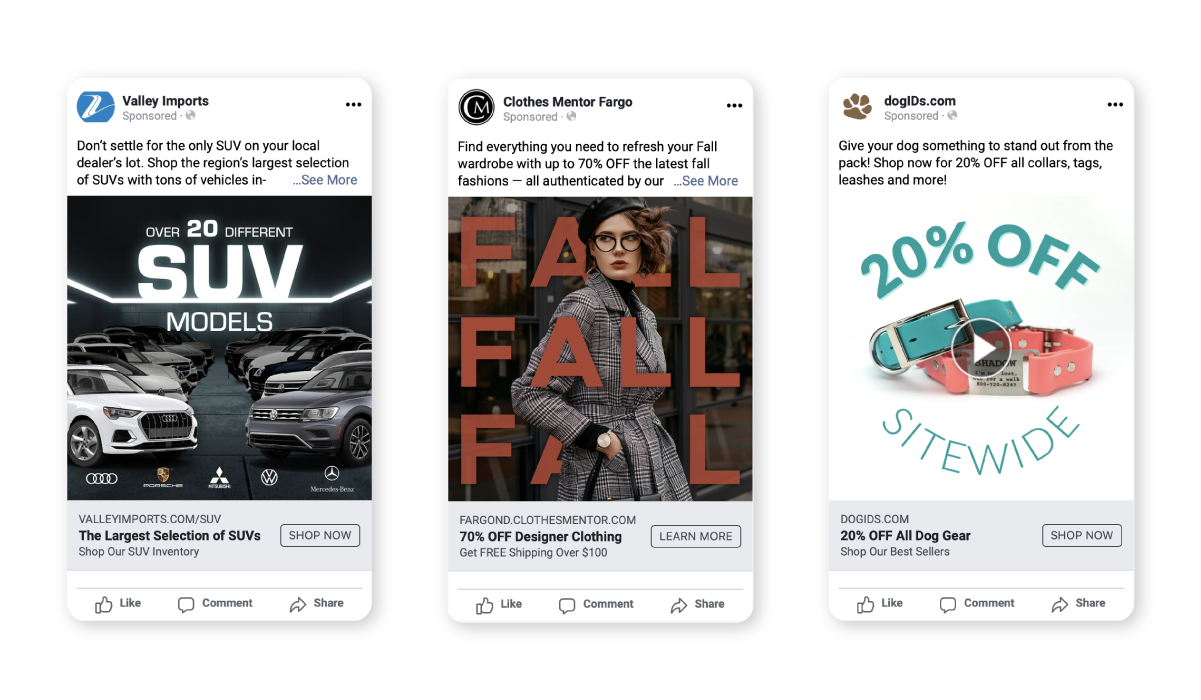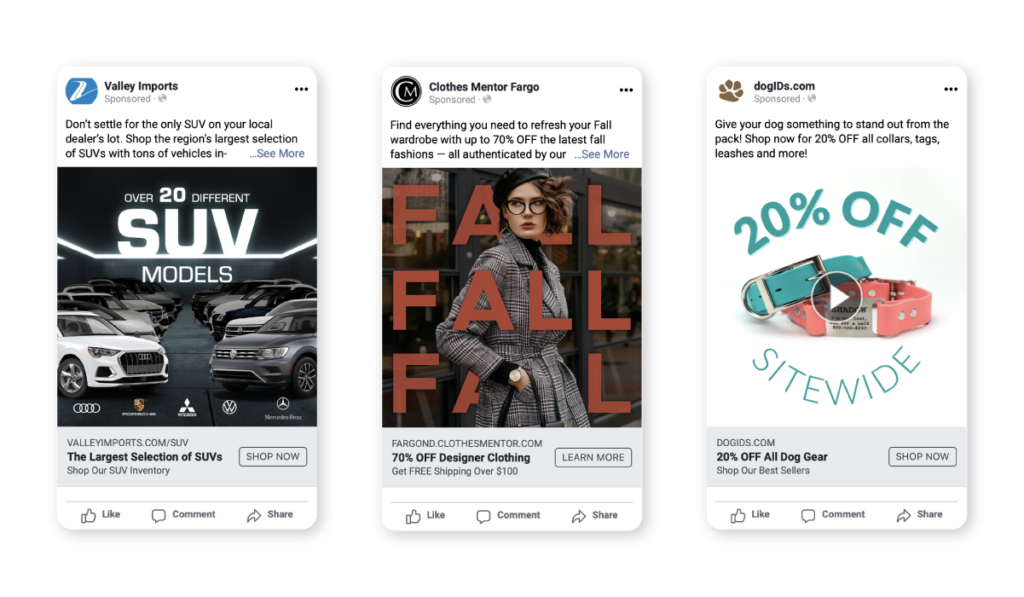 Best Practices for LinkedIn Ads
As we've learned in the preceding sections, LinkedIn is one of the most expensive advertising mediums in the socialsphere. It's great in instances where you want to target specific business professionals, as you're able to serve ads towards people with specific job titles, interests, etc. However, LinkedIn advertising is not for everyone. In most cases, it has limited success for eCommerce or D2C businesses. Let's learn a bit more about how to best use LinkedIn:
It's okay, and actually preferred, to use longer-form text on LinkedIn as opposed to other social platforms. Make sure the copy is well-written and choose words that catch your audience's attention, but don't be concerned about your character count here.
Make sure that you're including a strong CTA like "Try," "Download," or "Request a Quote" to really elicit results.
Ensure that you are defining your location on your targeting – it's quite easy to miss this step and be serving ads to people outside of your community who are less qualified to receive your ads (primarily with job ads!).
Tie in job experience targeting. Where else can you serve ads to people who have X number of years of experience in a field, or a specific title? Take advantage of this offering and make sure that you're reaching the exact person you intend to with these ads.
Best Practices for Pinterest Ads
If your business is looking to target (mostly) women who are (mostly) older, you're in luck. Pinterest skews predominantly female and in older age brackets, and their advertising platform is a great place to get your visual content out and pinned by some future customers. However, it's important you approach Pinterest advertising from the right frame of reference. Here are some best practices for running paid social ads on Pinterest:
Create content that looks native to the platform. Run ad creative that you'd also be willing to post organically. The goal of advertising on Pinterest is to have your content seem as though it's just another item people were searching for on the platform.
Pins typically stay on users' screens for less than two seconds, so it's important to be quick and to the point. Use minimal text, outside of perhaps a slight CTA to inspire a click or pin. Make sure that your creative "stops the scroll" and makes someone want to learn more.
Try out video content on Pinterest. We've seen great results from clients or ours who have taken the time to develop short, digestible videos and advertise them on Pinterest. It's a bit of a shake-up from the bulk of the content on the page, and definitely helps increase engagement.
Tie in your brand logo. This is a great branding opportunity, and it's important for people who view your content to start to recognize your brand mark and (hopefully) build brand loyalty.
Tying it All Together
Hitting the ground running and finding success with your paid social strategy is easier than you'd think. Most businesses know that they need to prioritize their digital advertising & grow their audience through social channels. However, the question of 'how do we get started' always persists. By taking time to understand the costs, audience, ad types, and reporting that is accessible on each channel, you're one step closer to launching a successful social media campaign. We hope you found our best practices helpful, but if you'd like to discuss how to improve your paid social media experience further – please feel free to connect. Thanks for reading!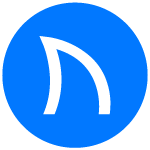 Ready to grow FASTER? Let's Talk!
Interested in having us help you grow?