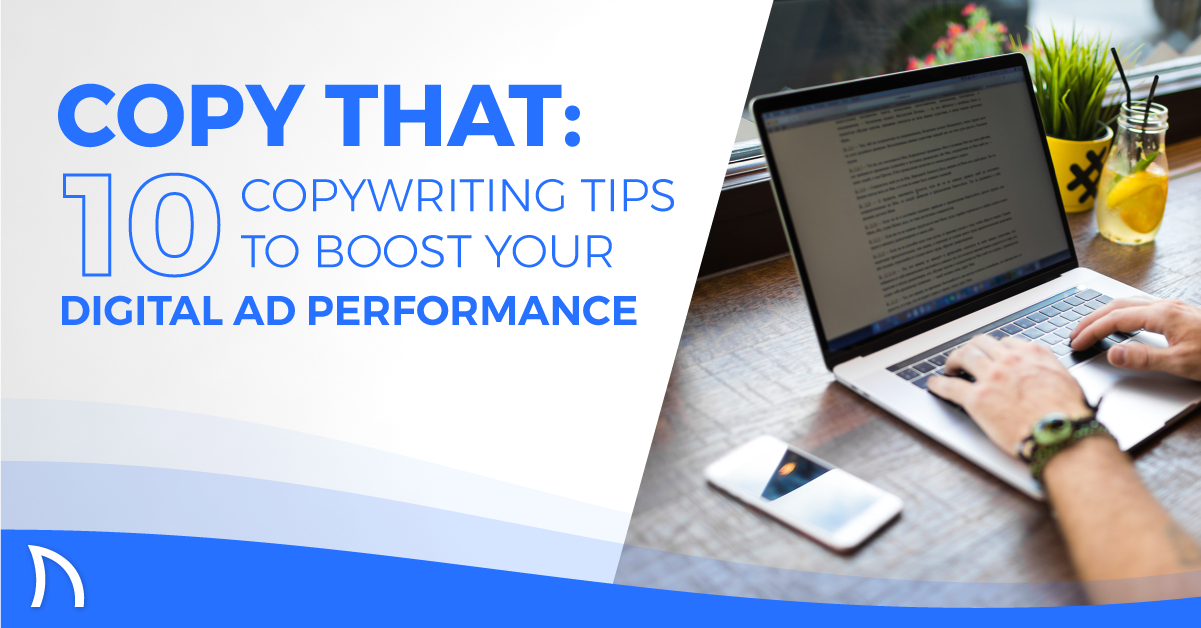 Copy That: 10 Copywriting Tips to Boost Your Digital Ad Performance
In the world of copywriting, you have about one sentence to get your point across or inspire continued reading. Even with this blog, research suggests you'll only consume about 20% of content on this page (via Nielson Norman Group). We're living in a distracted generation and it's more important now than ever for those writing copy to deliver a poignant message as efficiently as possible.
Here are some other stats that help paint the picture of writing copy in the current advertising environment:
8 out of 10 people only read headlines (Copyblogger)
The ideal length for a headline is 6 words (Buffer)
Personalized CTAs convert 202% better than generic ones (HubSpot)
Writing content for your ads that captures your audience, gets to the point (quickly), and inspires them to take a next step is something that all digital advertisers need to be considering. Today's blog is dedicated to copywriting, and providing you 10 tips that our team has learned over the years of providing digital marketing services.
A Brief History of Ad Copy
What comes to mind when you hear the word "copywriting?" For me, I think of the Don Draper, Mad Men era copywriters sitting in a high rise building and pitching ideas to their clients.
Like this brilliant example of copywriting that the show introduced: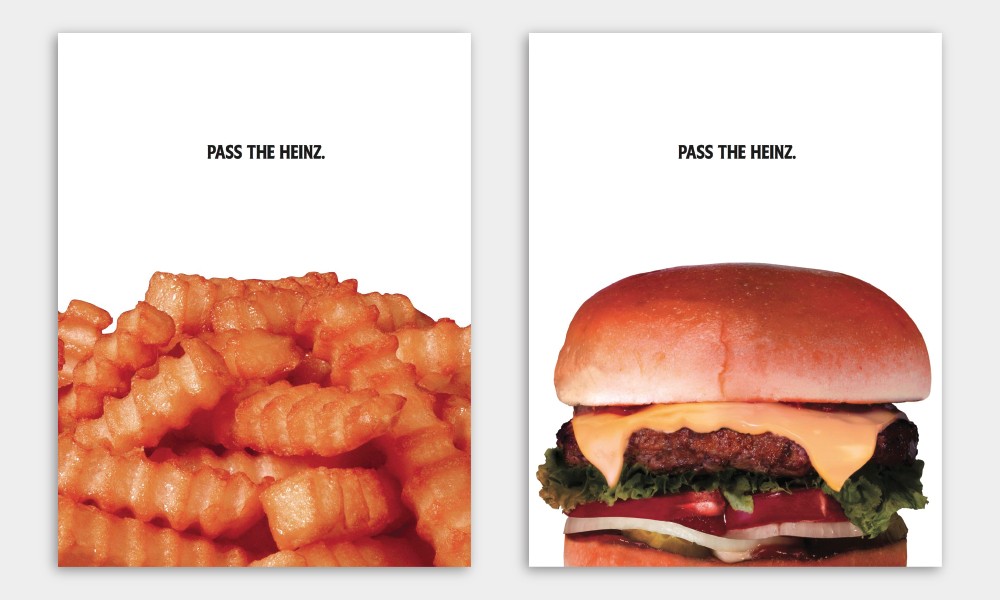 The art of writing advertising copy has evolved over the years but the goal has always been consistent: to influence consumer behavior through written words.
The first example of advertising copywriting goes all the way back to the Babyloanian era to promote the sale of a prayer book in 1477. The art advanced quite a bit in the 1600s once mass printing processes were perfected. However, the first person to work as an official, independent copywriter was John Emory Powers who began his line of work in the mid-1800s.
For the vast majority of copywriting's arch, the medium only existed in printed form. There was copy written in newspapers, magazines, and similar publications. As advertising finds a new medium (digital ads), copywriting has a new home. 2020 statistics suggest that global ad spend was $341 billion for digital ads and $379 billion for traditional ads (source).
What does that mean for copywriters?
Not only do you need to master the art of writing for traditional mediums, but you also must be cognizant of writing for digital placement as well. Don't worry, we've got you covered.
Copywriting in the Digital Ad Era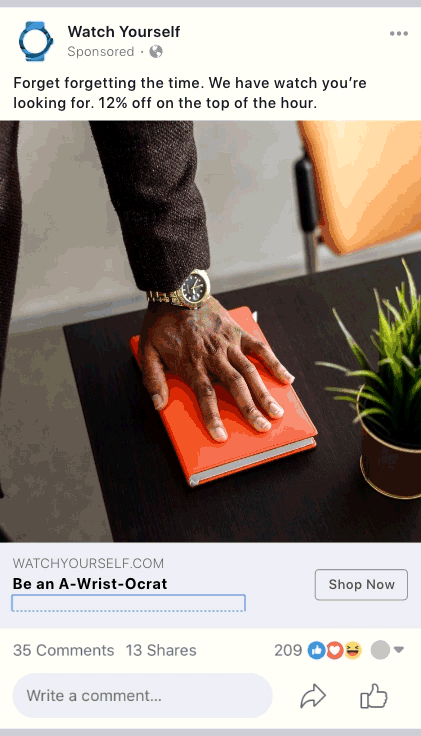 One of the most important distinctions to make, when talking about digital marketing and writing, is the difference between a copywriter and a content writer. Content writers are oftentimes putting together long-form content (blogs, newsletters, etc.) that serve to educate and inform. Copywriters are specifically the individuals who are writing copy for paid advertising efforts in a digital medium.
At AdShark, our copywriters must be acutely aware of our client's business (brand voice, target audience, key selling points) in order to write the text used in digital ads. This copy may appear on top of a graphic or, more commonly, will complement the imagery used in ads. There are also times (like in Google Search Ads) where there are no graphics to accompany the copy that's written.
What do Digital Copywriters Work On?
Our digital advertising encompasses both paid search and paid social work. On paid search, you're creating copy to be used that shows up when search queries are entered. On paid social, there are a variety of placements for copy including the post content itself as well as headlines, descriptions, and CTAs. Here's a list of some of the digital mediums that you may write copy for:
Google Search Ads

Headlines (3 total) – 30 characters each
Descriptions (2 total) – 90 characters each
Paths – 15 characters each

Facebook/Instagram Ads

Post Text/Top Copy – content that goes above the image (can be limited to 125 characters, depending on placement)
Headline – between 25 and 40 characters (depends on placement)
Description – between 20 and 30 characters (depends on placement)
CTA Button – you must choose from standard options

Imagery Text

Text that's added to the graphics that are being shared on a variety of platforms (paid social or Google Display Ads)
On certain social platforms, i.e. Facebook, you are limited to text taking up 20% or less of the overall ad

Additional Placements

There are also a multitude of other digital ad formats that may require copywriting, including but not limited to:

Pinterest Ads
LinkedIn Ads
YouTube Ads
Spotify and Pandora Ads (recited by voice actors, but still written copy!)
And more
Needless to say, our team of copywriters stay pretty busy. There's also a lot to know! That's why I confided with our copywriting team on this blog post to develop a list of key pointers that they've learned from the 170+ clients we've helped grow through digital advertising services. Let's dive in.
---
Tip #1: Always Write for Mobile Viewers
According to Google, 68.1% of all website visits in 2020 came from mobile devices. This is an increase by almost 5% from 2019.
Whether you're writing your copy for Google Ads or for paid social media campaigns, you should be considering how people are viewing the ads and adjust accordingly. An example of this knowledge at play can be found in the advertising of videos on social media. Research suggests that video ads perform better when viewed on mobile than on desktop, primarily because message recall and ad recognition are higher on mobile (via MetrixLab). As this relates to your copywriting, consider briefer text that serves to complement the watching of the video, rather than distract or mix up messages they're receiving from the ad creative.
Tip #2: Choose Your Characters Wisely
I wrote "choose your character" in my best Super Smash Brothers voice, for the record. Okay, back to the ad stuff. You have a limited number of characters to work with on most platforms, including Google and Facebook. The character limits look like this:
| | | |
| --- | --- | --- |
| Platform | Type | Character Limit |
| Google Ads | Headline | 30 characters |
| Google Ads | Description | 90 characters |
| Google Ads | Path | 15 characters |
| Facebook Ads | Text | 125 characters |
| Facebook Ads | Headline | 25 – 40 characters* |
| Facebook Ads | Description | 20 – 30 characters* |
| Facebook Ads | Text on Image | 20% of image |
*overall limit may depend on placement
It should be noted that you can have more than 125 characters for your post text on Facebook (and Instagram), but it will be truncated and turned into a "See More" option if that's the case. With such strict limits on the characters across digital advertising platforms, it's important to follow the age-old mantra: choose your words wisely. Make sure you don't have too much in the way of filler text, and instead focus on the quick calls-to-action or branded messages that will stick with your audience.
Tip #3: Use the Facebook Ad Library for Inspiration
"Inspiration can come to us at any time and from many sources." – Jim Rohn
I read this on a poster at my dentist office and have been inspired ever since. In actuality, inspiration (as it relates to digital ads) can come at any time and from a multitude of sources. How? By taking a friendly glance at what others are doing in your industry. A lot of my designer friends will scan through Google and Pinterest looking for ideas for new designs. My writing friends – or at least, the ones who know about it – will lean on Facebook Ad Library.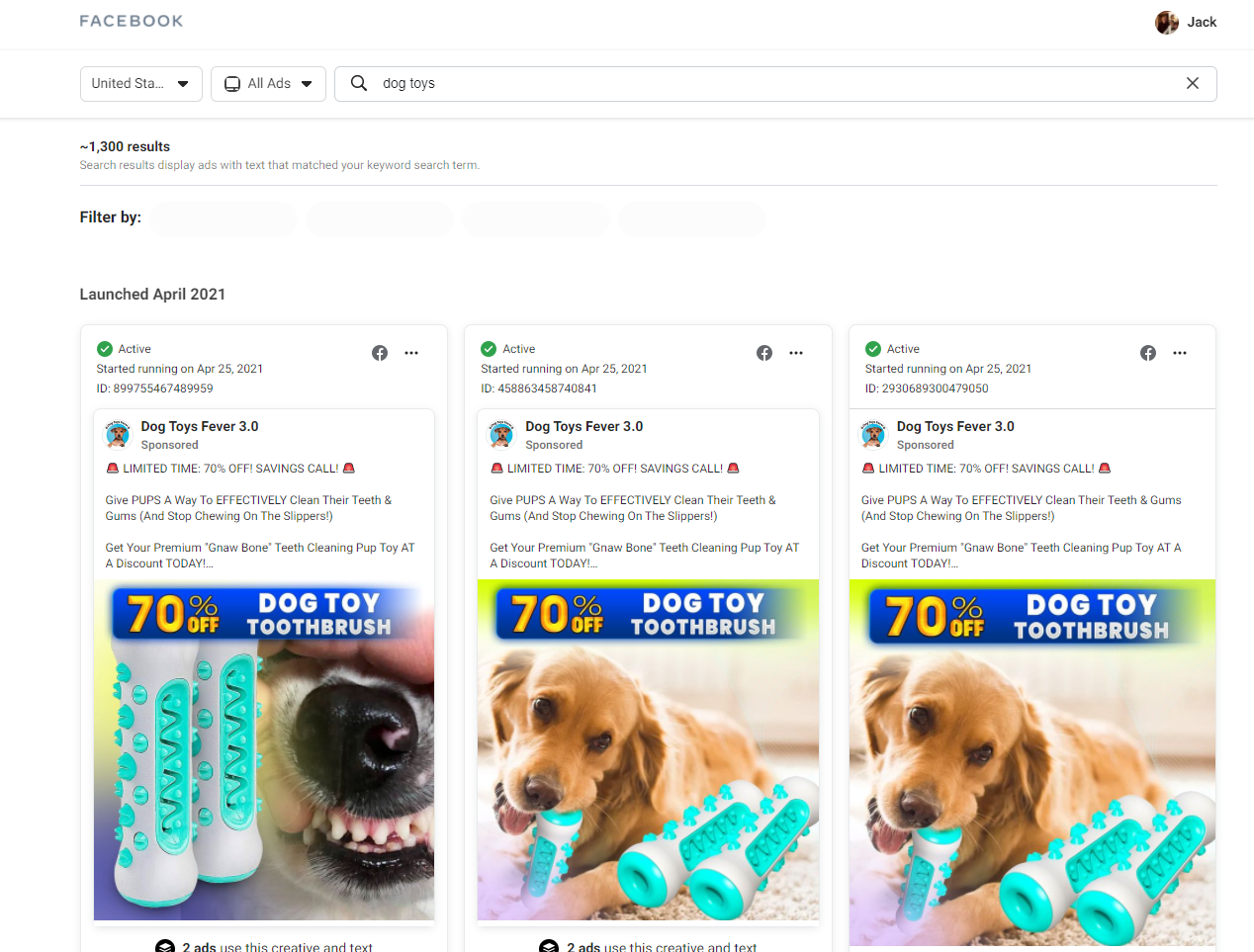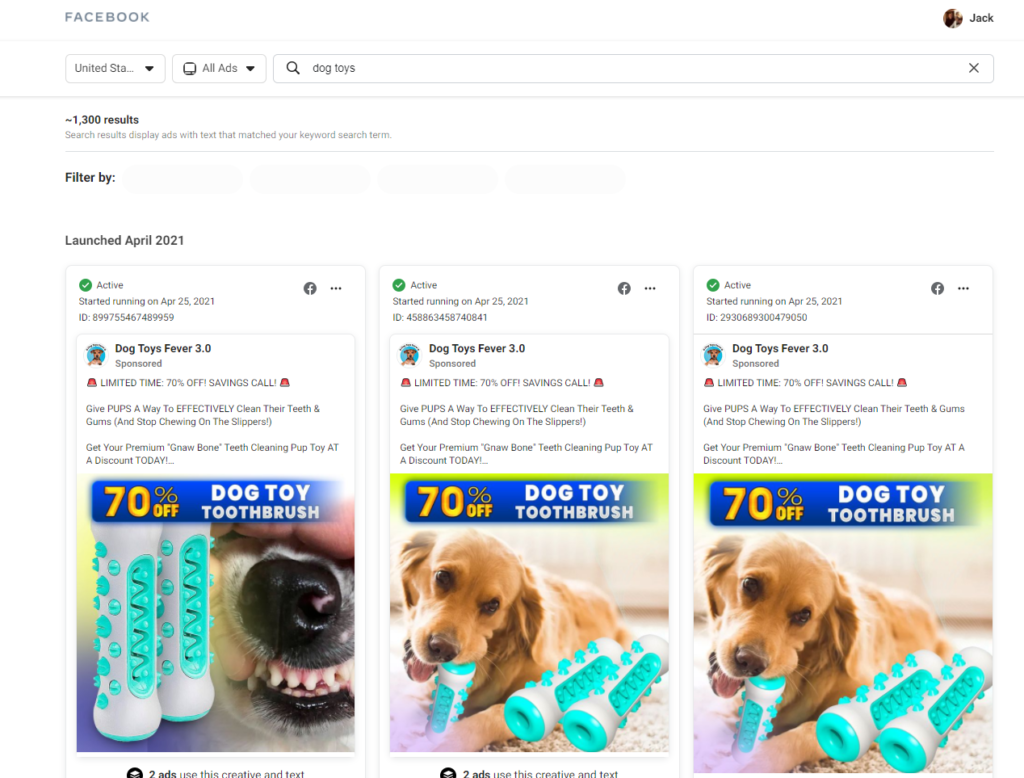 Need to write an ad about a new dog toy that you're selling? Search "dog toys" in the search box and look at what others in your industry are doing. This may give you some insight into what top copy, headlines, descriptions, and CTAs are drawing positive (or, in this case, "paws-itive") results.
(Note: only use this for inspiration. Don't copycat a fellow cat writing copy.)
Tip #4: Make Sure Your Copy and Graphics are Working Together
If you're writing about how "bright and beautiful" your product is, but are using a black & white image, you're going to have an issue. Though it may not always be this audacious – it's important to take a step back and reflect on what you're trying to get across and how your copywriting can enhance one's understanding of the graphic, photo, or video that they are viewing.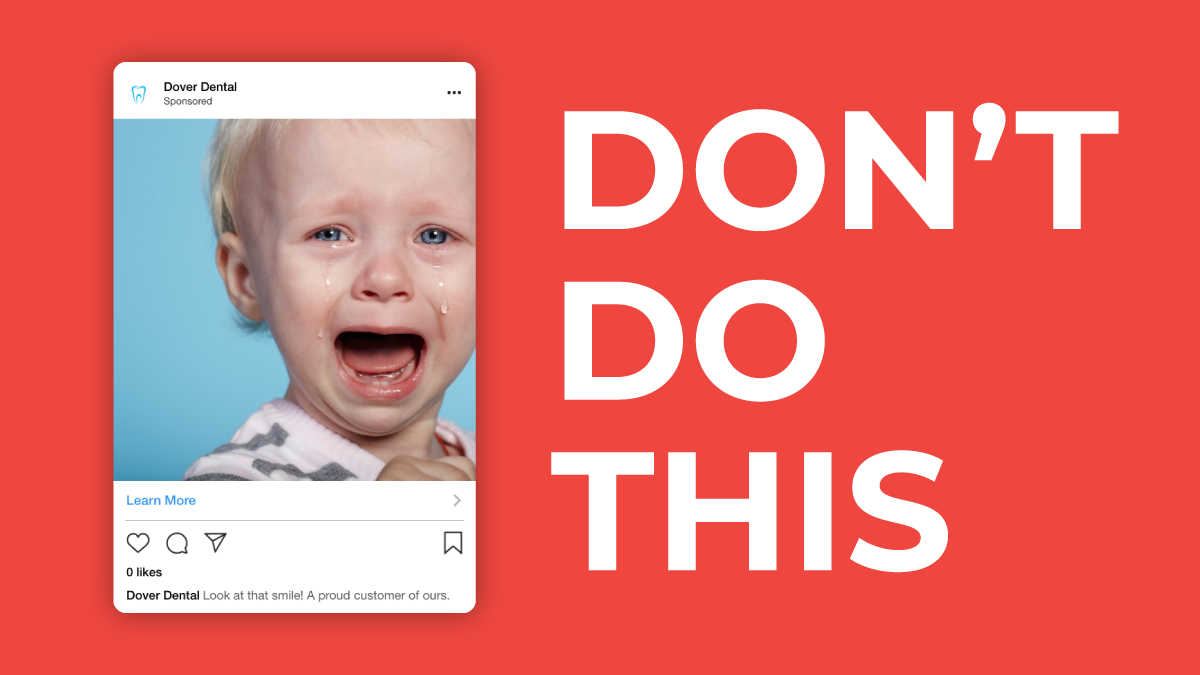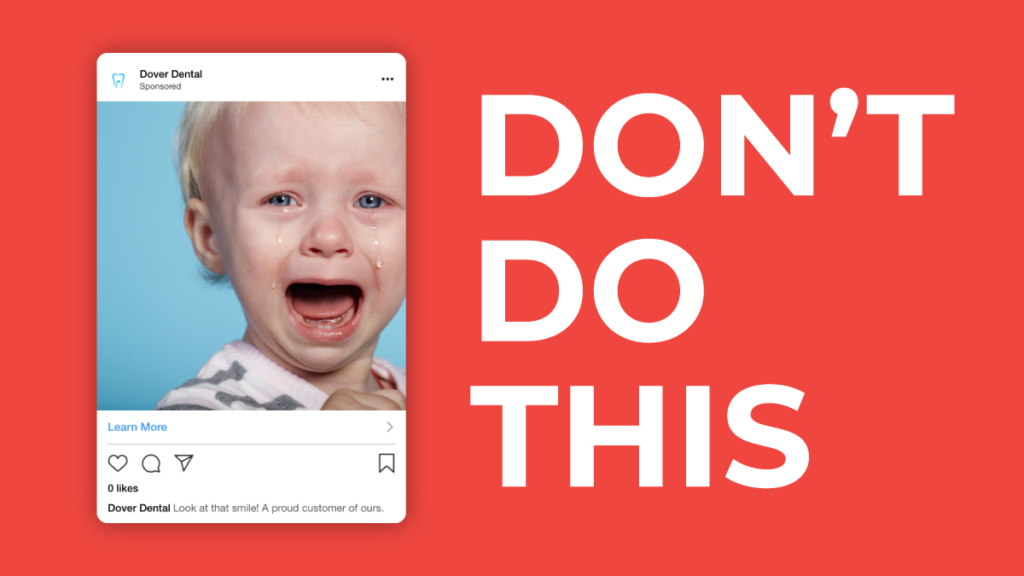 Designers need copywriters and vice-versa. Just as you should be getting along with the designer across the room from you, it's important for your work to be aligned too. We would advise bringing your designer into the copywriting process, somehow, if even through a creative concept meeting. And ALWAYS double check before posting.
Tip #5: Maintain Brand Consistency
Data suggests that a consistent brand presentation has increased revenue by 33%. Oftentimes when we discuss "brand," people think of the logos, colors, video, and graphics that a company uses. However, companies can fail to pay close attention to their brand voice when considering consistency.
If your business is one that uses a lot of emojis in your organic social content – why stop now? The best advertisers have mastered the art of not making it look like they're advertising. The more you can retain consistency in your voice and overall communication pattern, the better results you can expect.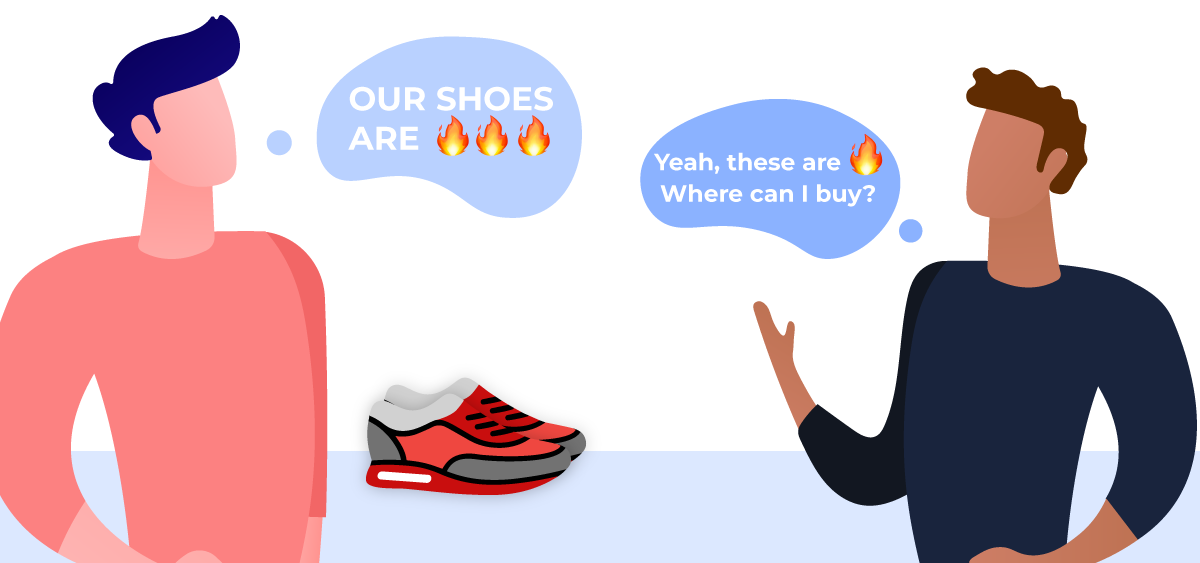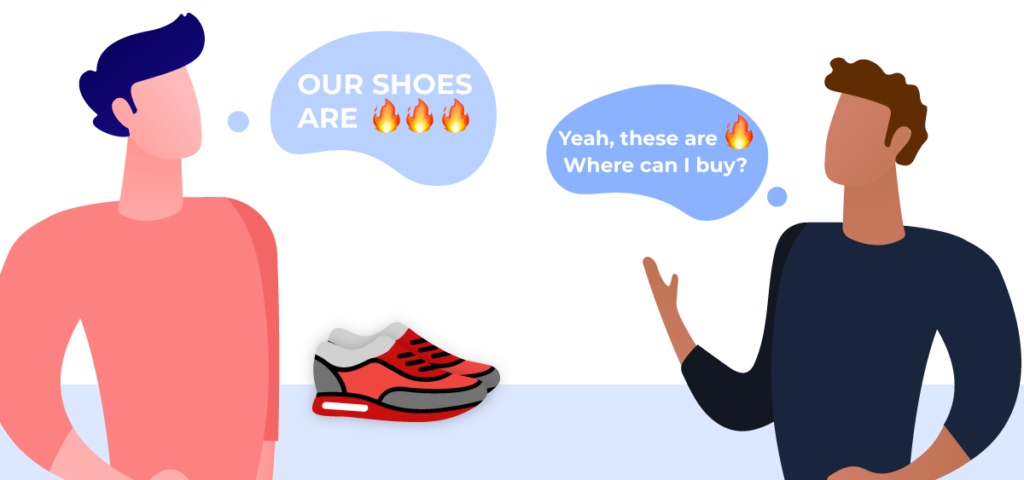 Tip #6: Look at Both Regional and National Competition
This goes back to the note about finding inspiration! If you are a plumbing business based out of Fargo and are looking to start doing some Google Ads, it can be a wise move to type a keyword like "plumbing minneapolis" to see what competitors regionally are doing. You can even expand that further and learn how those who show up for "plumbing Tampa Bay" are putting together their search ad copy to get insights about what works well for your market.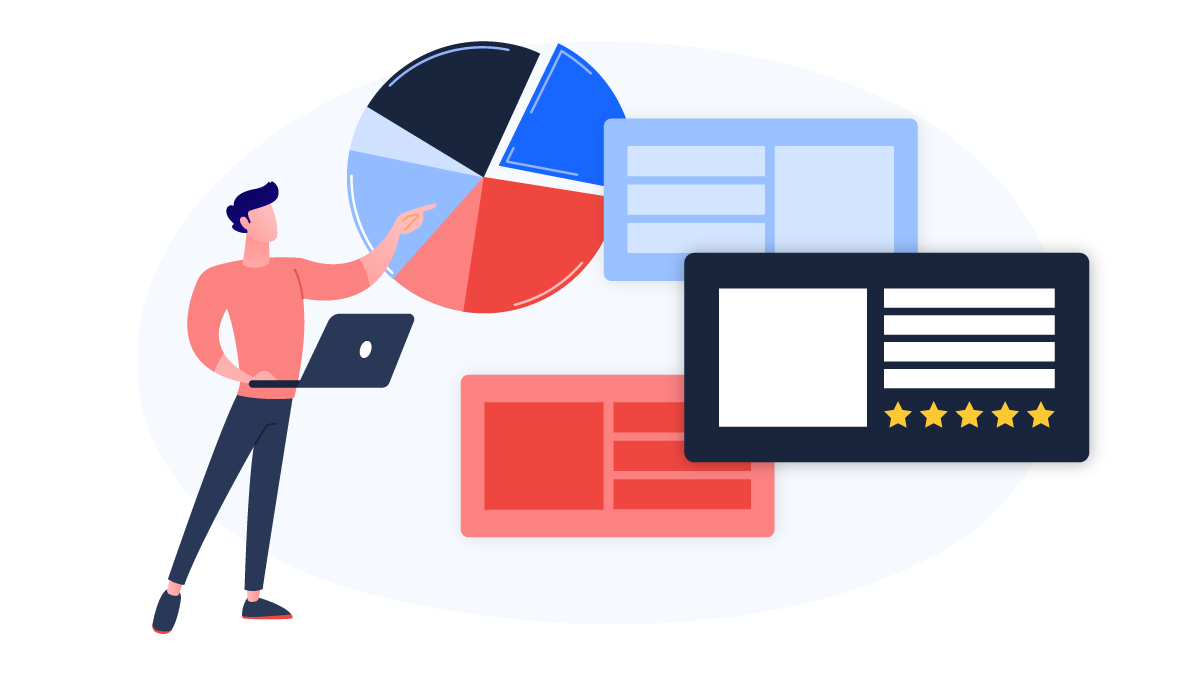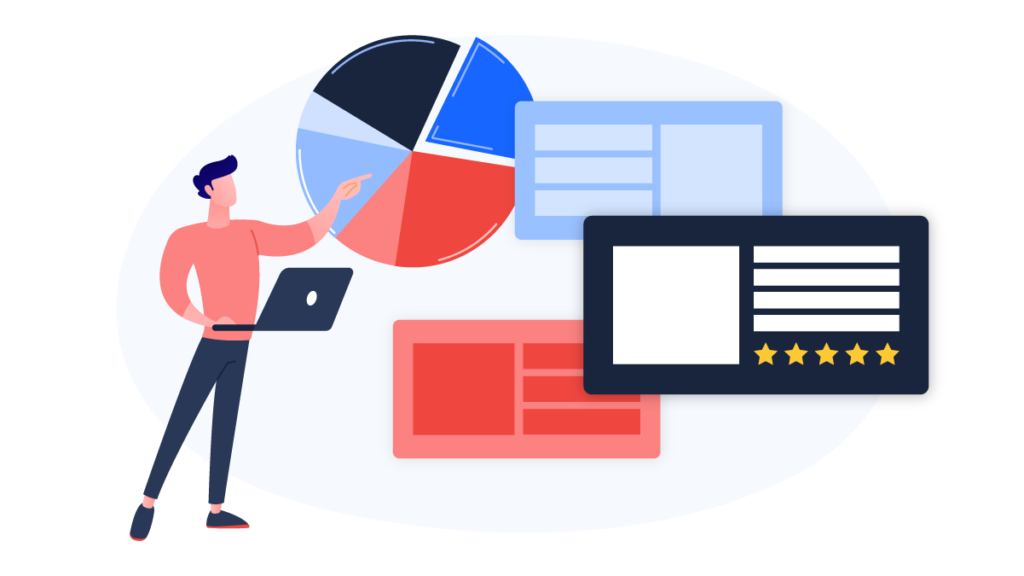 This practice can be replicated across most any digital advertising platform you are using. Learning from what others are doing across the region or country can give you good insight into what performs well in the industry and in a given advertising medium. Once again, don't copy things entirely; find ways to differentiate while still learning from the principles they are implementing.
Tip #7: Throw in Some Spice
A common argument in our office is whether you're a Chipotle person or a Qdoba person. My main argument in favor of Chipotle is the seasoning on the chicken is inherently better. So, when writing copy… think of Chipotle chicken. Two very similar companies offering burritos are just like two similar advertisers sponsoring posts. What will set yours apart?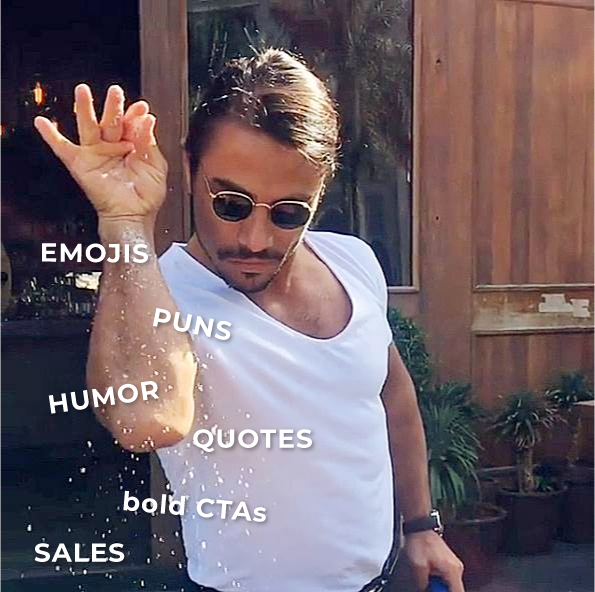 Common "spice" in the digital advertising world include emojis, puns/humor, bold calls to action, discounts and promotions, emphatic quotes, and more. Take risks with your ad copy and adjust accordingly.
Tip #8: 'Casual' is King
Recent estimates postulate that the average American is exposed to around 6,000 – 10,000 ads per day. That can get to be heavy. If you jump immediately to a sales pitch, you run the risk of getting lost in the proverbial sauce that is our current advertising climate. Instead of the spammy, salesy approach, flex your casual writing muscle to capture attention. Once you have your audience's attention, it's okay to deliver your pitch. Here's an example from our creative team at AdShark: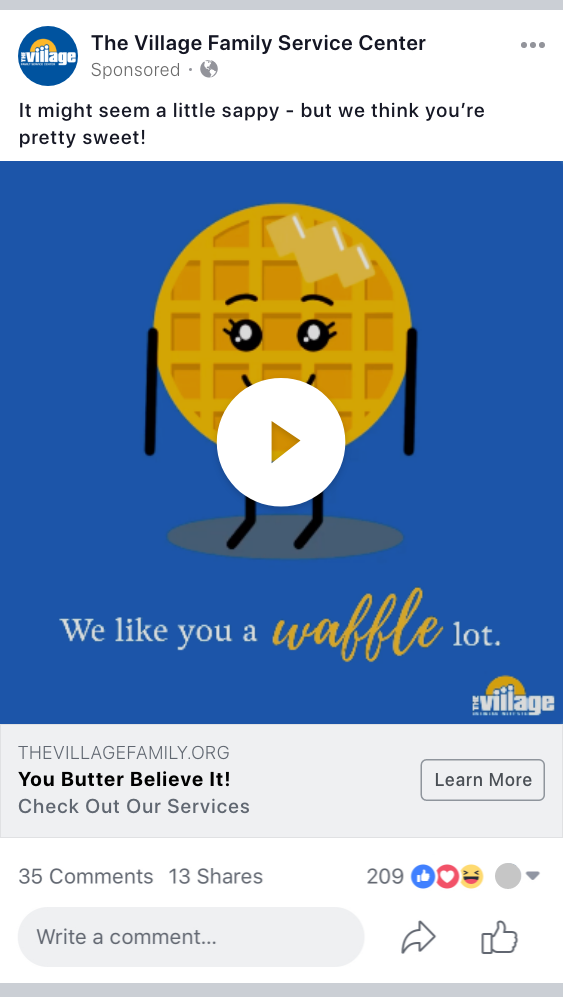 Our team has been working with The Village Family Service Center for well over a year now, and ran these ads on social media to help boost awareness for their mental health counseling services. To help make this service feel more approachable and casual, we went with these pun ads. Not only did they help drive converted leads to their website, but they also won our team the recognition of a Gold Addy at the American Advertising Awards.
Tip #9: Create a Persona for Your Audience
Advertising towards an audience of 710,000+ people can feel heavy. Instead, you can build out characteristics that exemplify your target audiences and turn them into character personas. That way, you're marketing to a 4 or 5 individuals who are representing a wider audience.
Personas can look different for everybody. You can create a formal document laying out an audience's wants, needs, demographics, and more OR you can just base it off people in your life. How would your Uncle Larry want to be marketed to? What about the clerk at the gym who scans in your pass? Even a coworker? Take a look at the demographic & psychographic information that makes up your audience and build out personas (like the example below) that make it easier to market to them.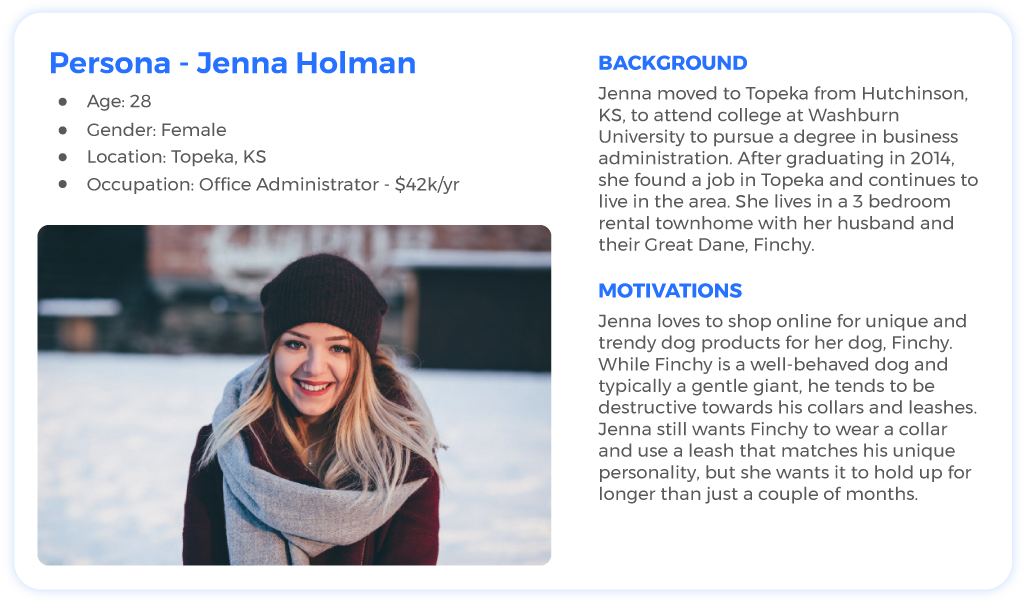 Tip #10: Don't Reinvent the Wheel
Countless hours have been lost by copywriters thinking of how to change up the pitch on different platforms. If the copy you wrote on Facebook is working, odds are that it will also have positive results on Google, Pinterest, LinkedIn, or wherever else you choose to do your digital ads. There may be some simple adjustments that need to be made to fit the character limits of different platforms, but you get the gist. A good message is a good message. Trust your words.
Bonus Tip: Get Hemingway to Help
This is not a pitch to read Ernest Hemingway (though, his short sentence writing style in books like The Sun Also Rises would translate decently to Facebook Ads). Rather, consider using the Hemingway App. This app provides subtle ways to improve your writing by calling out ways to shorten your text, include stronger words, and refrain from using a passive voice.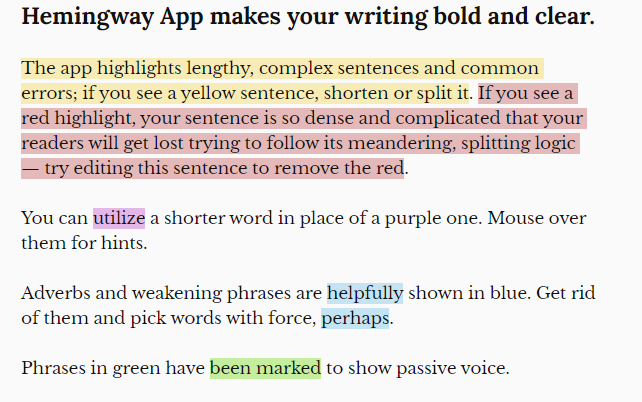 If you're in a position that requires copywriting for digital ads: have no fear! With these tips from our team, you'll be well on your way to creating ads on Google, Facebook, and similar platforms that convert. However, if our team can be of any assistance we would love to connect. We would encourage you to reach out for a free proposal or conversation about how we can assist. Thanks for reading! Also, special thanks to our copywriter (Eric Anderson) for collaborating with me on this post.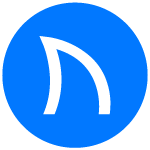 Ready to grow FASTER? Let's Talk!
Interested in having us help you grow?