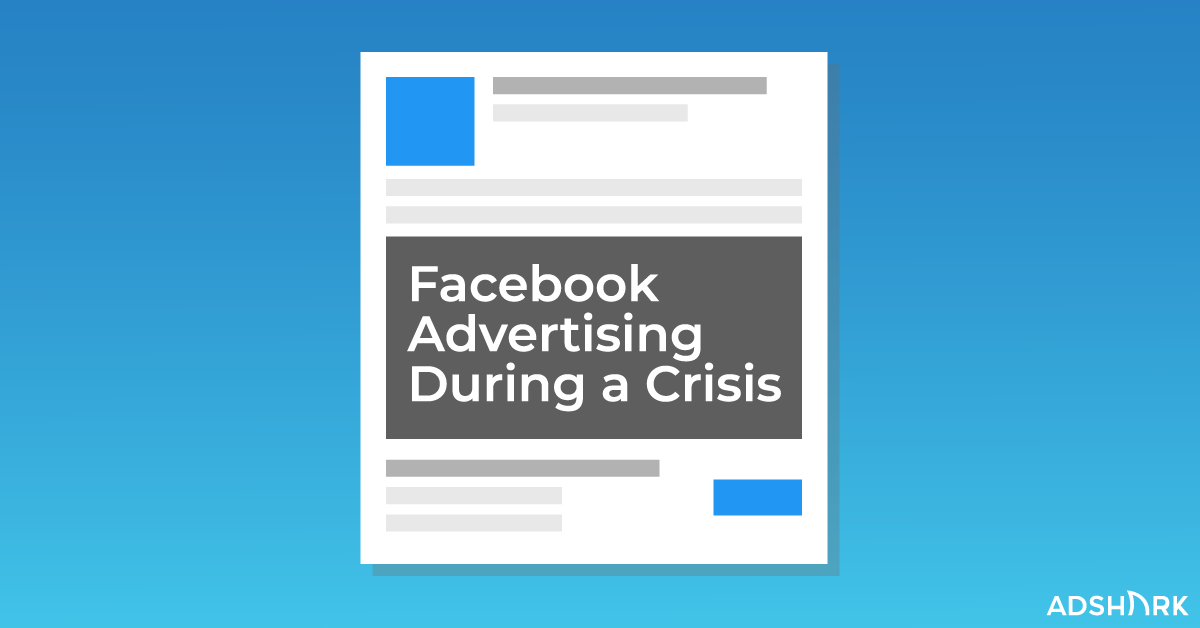 Facebook Advertising During a Crisis
During this unprecedented time, everyone is having to find new ways of connecting, building relationships and even finding necessities. And business owners are now having to evaluate how to manage and pivot to come out of this intact.
Because we are in uncharted territory, it's a good time to evaluate digital efforts including Facebook Ads, Google Ads and Instagram Ads.
State of Digital Marketing
With many people under stay-at-home orders, social media platforms like Facebook and Instagram are seeing a massive uptick in the amount of time spent on their applications. And on the flip-side numerous brands are reducing the amount of spend on advertising and increasing organic content. Cost-per-click in North America fell to $0.32 in mid-March from $0.62 with ad spend dropping 50%.
In March, Amazon reduced its spend on Google Shopping, while prioritizing internally on essential products. While this seems like bad news for digital marketers, there is a silver lining for small businesses and a way to adapt your digital marketing strategy to help you survive the current situation we are in. Here are some tips to keep in mind while evaluating your Facebook advertising campaigns.
Facebook Advertising Tips During A Crisis
At AdShark our digital marketing specialists have been watching their accounts' performances closely while keeping on eye on the news. It changes hourly, which can have an effect on user behavior in situations like this. We've had to be ready to adapt by the day.
I asked Whitney Jensen, our PPC Manager for tips and here is what she said:
This crisis will affect all industries differently. Some businesses may see a short term decline, some may see a lift in performance due to more customers shopping at home, and others may not notice any changes at all. Make sure you understand how your business and industry has been impacted before making changes. If your business has adapted to accommodate social distancing, let your customers know! For example, if the business is closed to the public but private tours, virtual tours, or other options are still available, make sure to update the messaging in your ads or on your website.
Extend High-Performing Ads
Are you already running a successful campaign? In March, Facebook announced that advertisers could see a delay in reviews due to a reduced and remote workforce. So, Facebook's Director of Product Management, Rob Leathern is recommending advertisers extend their best performing ads to avoid any disruption.
Switch To Brand Awareness and Engagement Strategies
Traffic is up exponentially on Facebook and Instagram. While ad costs are down an estimated 15-20%. Brand engagement has remained steady, so with lower ad prices, now is a good time to continue building brand awareness and improving engagement.
Focus on entertainment
Try direct messaging advertising or automation apps
Test out Facebook and Instagram Lives
Focusing Facebook advertising messages on building brand awareness, entertaining and engaging your audience will help keep your brand at the top of your customers' minds when this crisis will eventually end.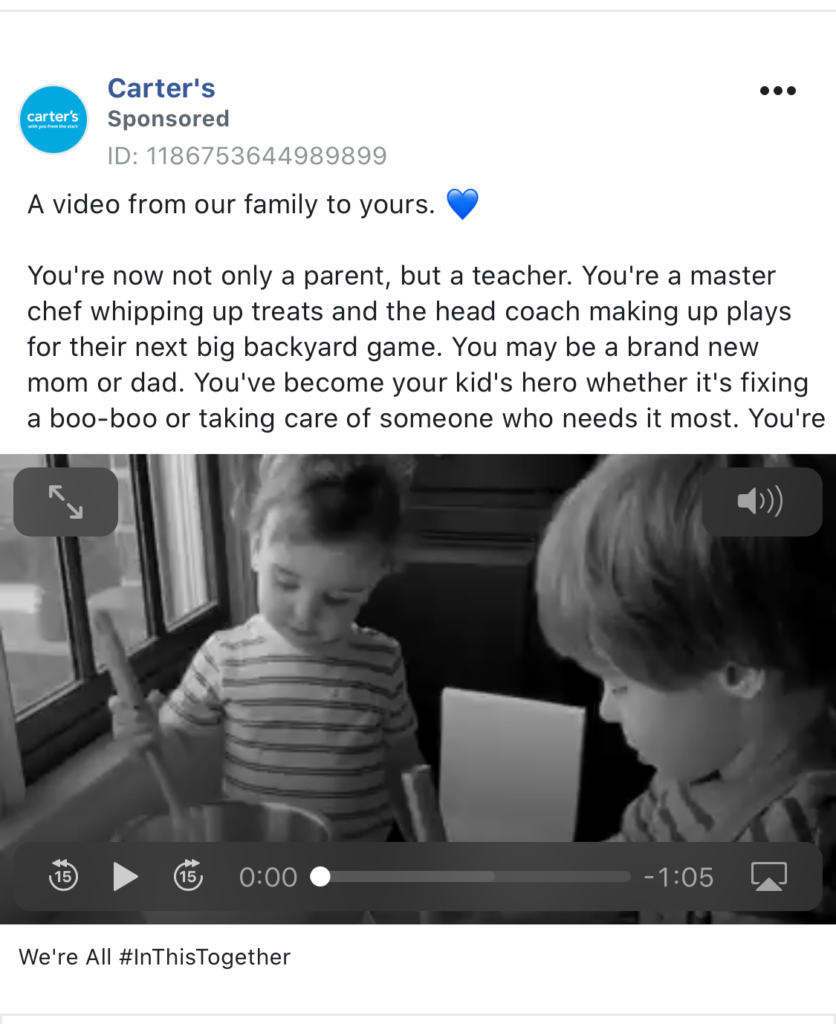 Carter's understands their target audience is struggling right now. They created this video ad to highlight that they are there for them. They also shifted their content to focus on activities parents can do with their children.
Prioritize Remarketing Campaigns
For some e-commerce industries, traffic has declined during the past few months. So instead of trying to drive new traffic, focus on prioritizing existing traffic with strong retargeting campaigns. However, since things are changing so quickly we suggest using more recent traffic for your custom audience.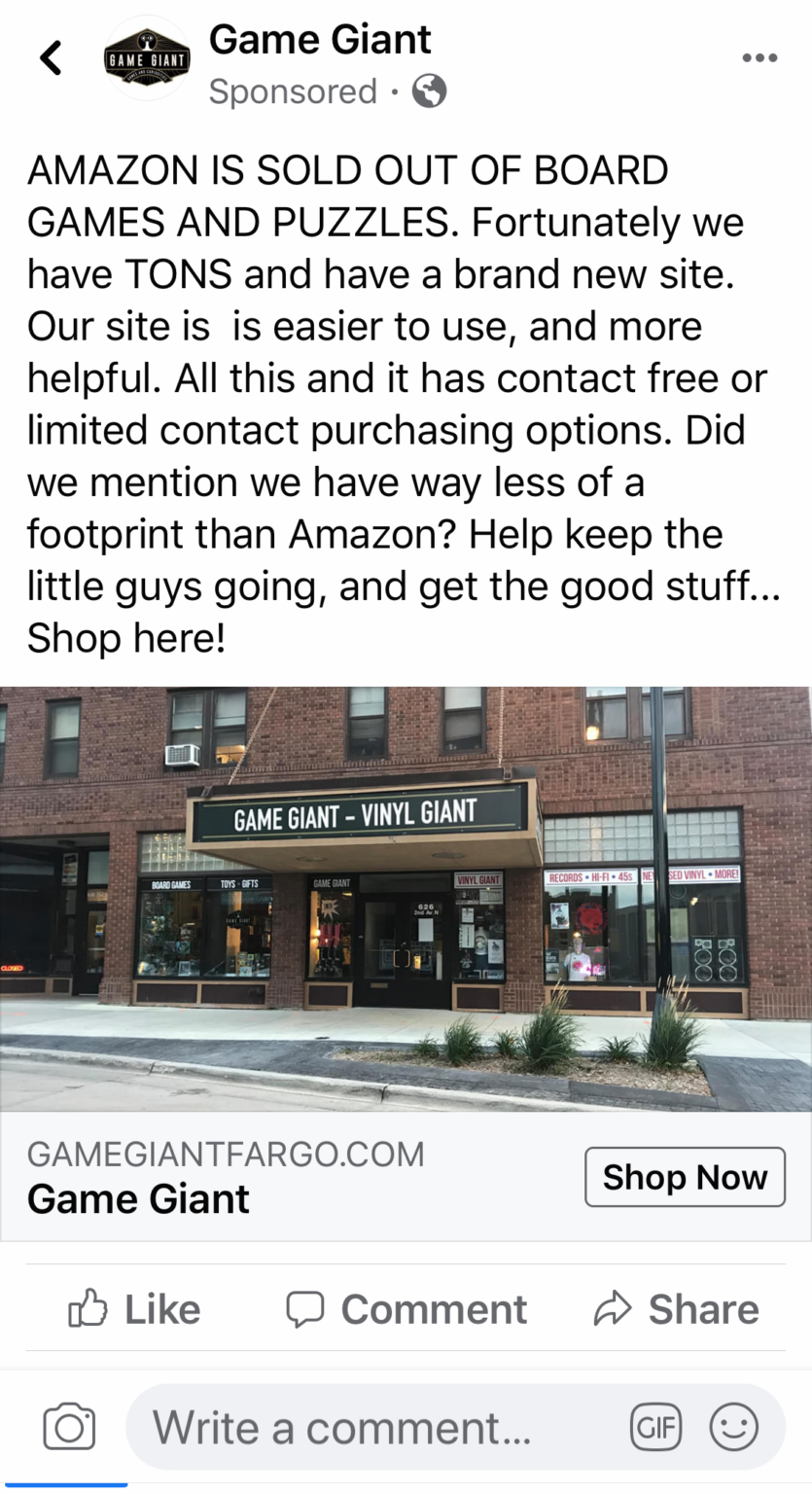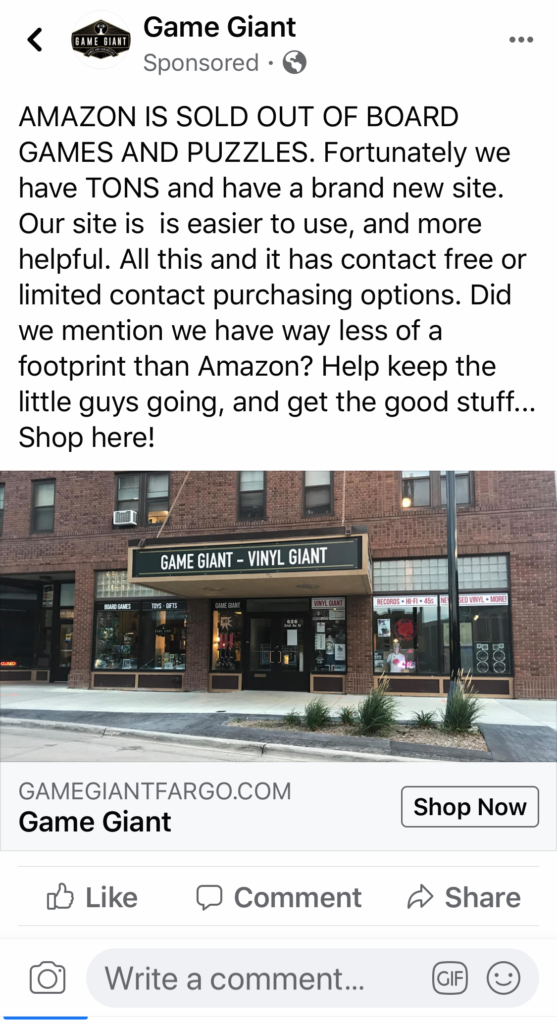 If you look back 180 days ago you're getting into October —which feels like a lifetime! Try targeting audiences that purchased 30 days ago. To maximize conversions, we suggest testing stronger incentives like free shipping or promo codes.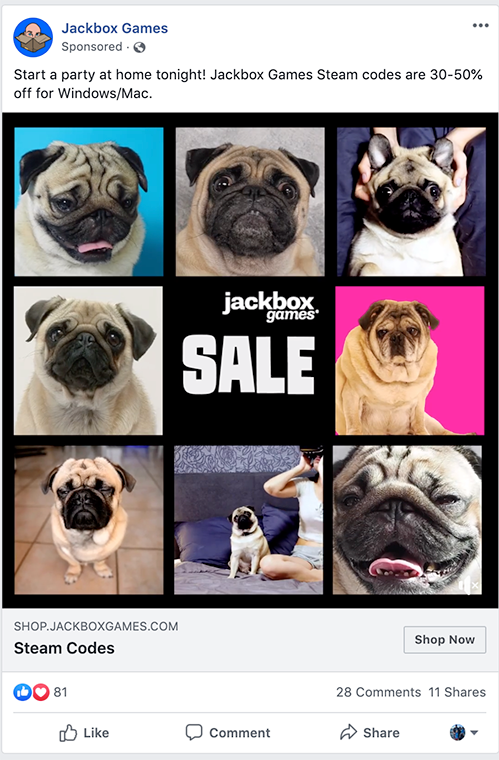 Update Ad Copy
Many brands have had to pivot due to the Coronavirus and stay-at-home orders. Now is the time to evaluate your business and what changes you can make to not only adapt to the times but to find ways to solve your customers' problems.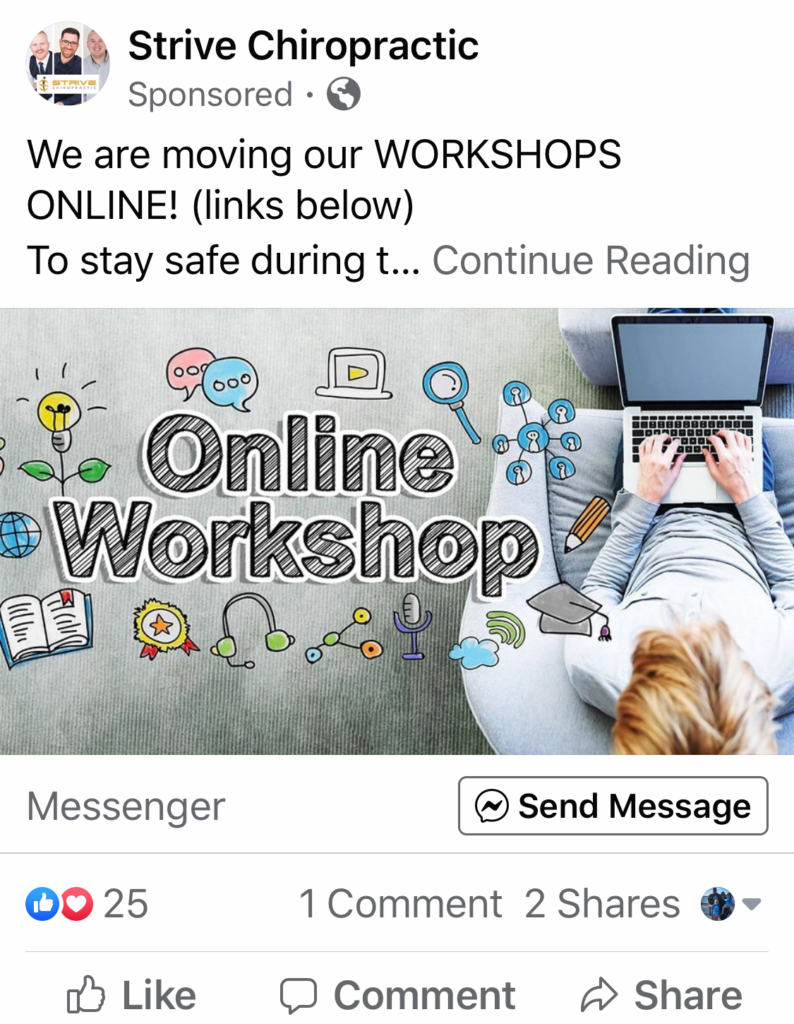 Ads are a good way to communicate changes to your business. Another way to address how this crisis has affected your business is by updating your pop-up on the homepage and linking to an FAQ.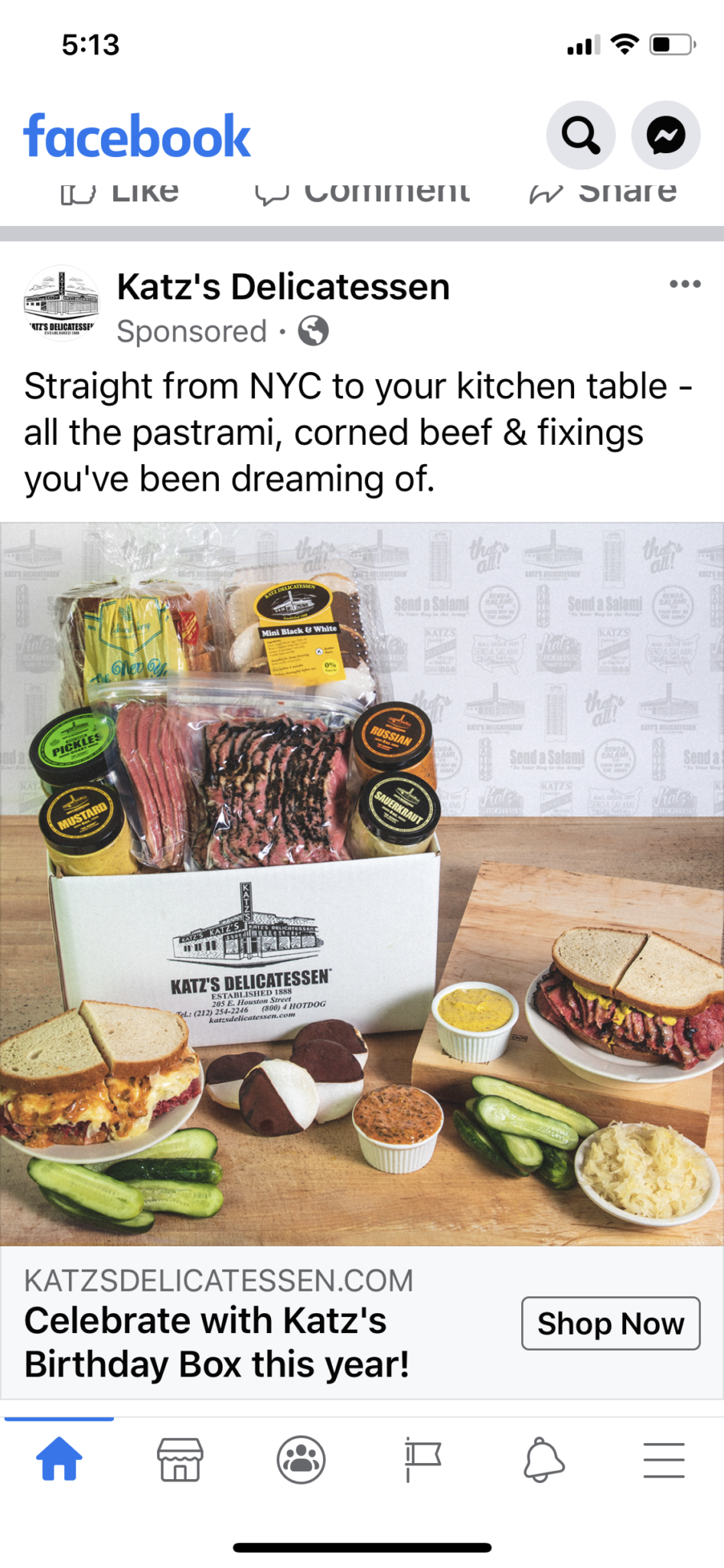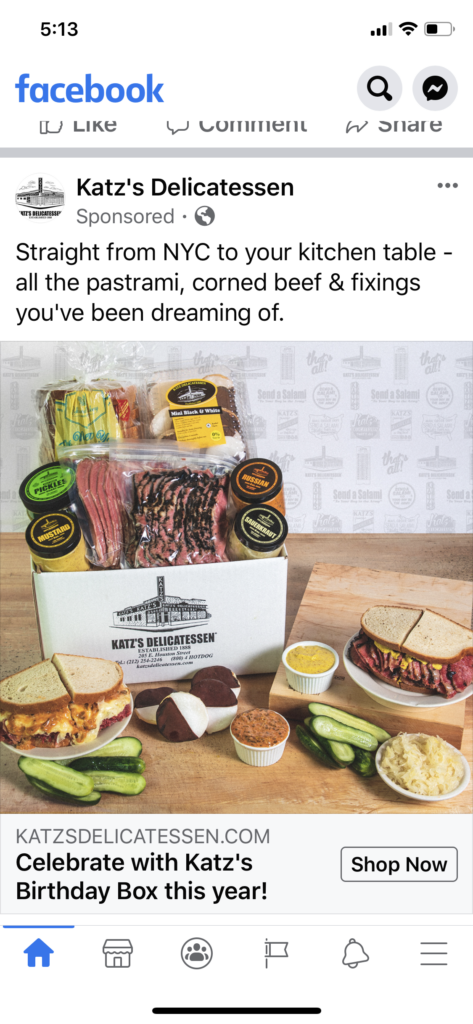 To ensure a positive user-experience, make sure your communicating any information related to your customer getting their products. In some instances, grocery stores are so busy they can't deliver grocery's for weeks. You don't want your customer spending 30 minutes on your site adding items to their cart only to find out they have to wait 2 weeks to get them. Keep inventory levels updated on your products and address any pain points or difficulty your business is having.
Local Ads
This is a really good time for small, local businesses to help where they can. Advertising how you can help at a local level, whether its store hours, letting customers know you're open or offering extended services like curbside pickup or delivery.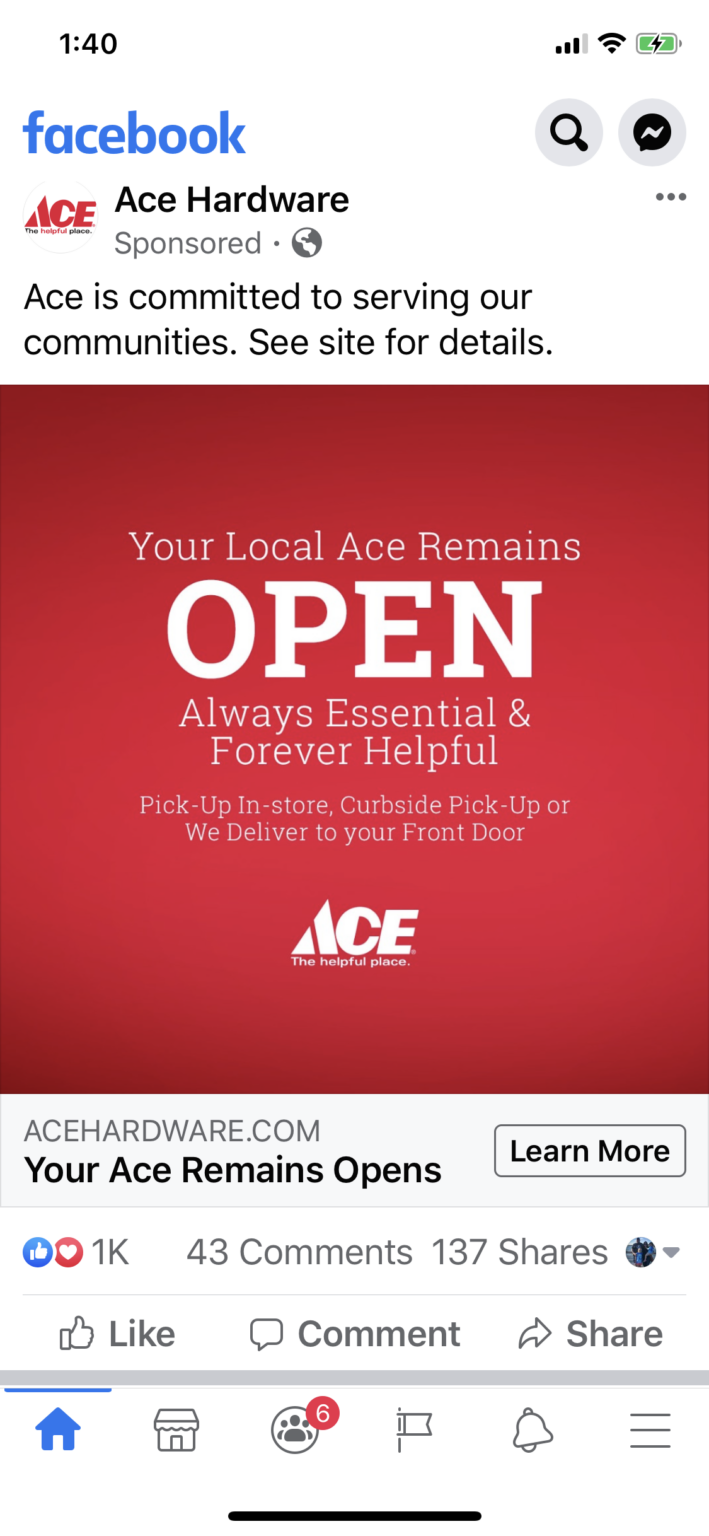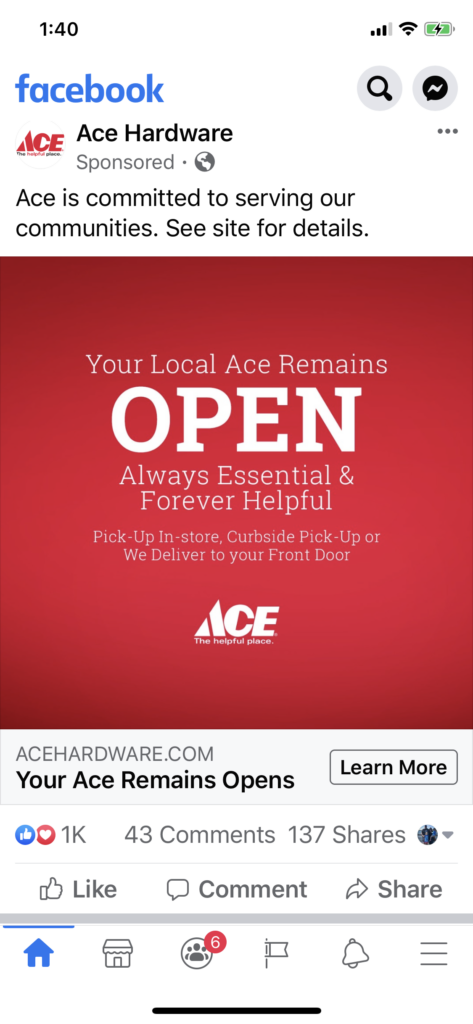 Most restaurants and bars are closed. Now is a good time to boost food-to-go services and Facebook advertising can help reach the right audience by targeting users' locations.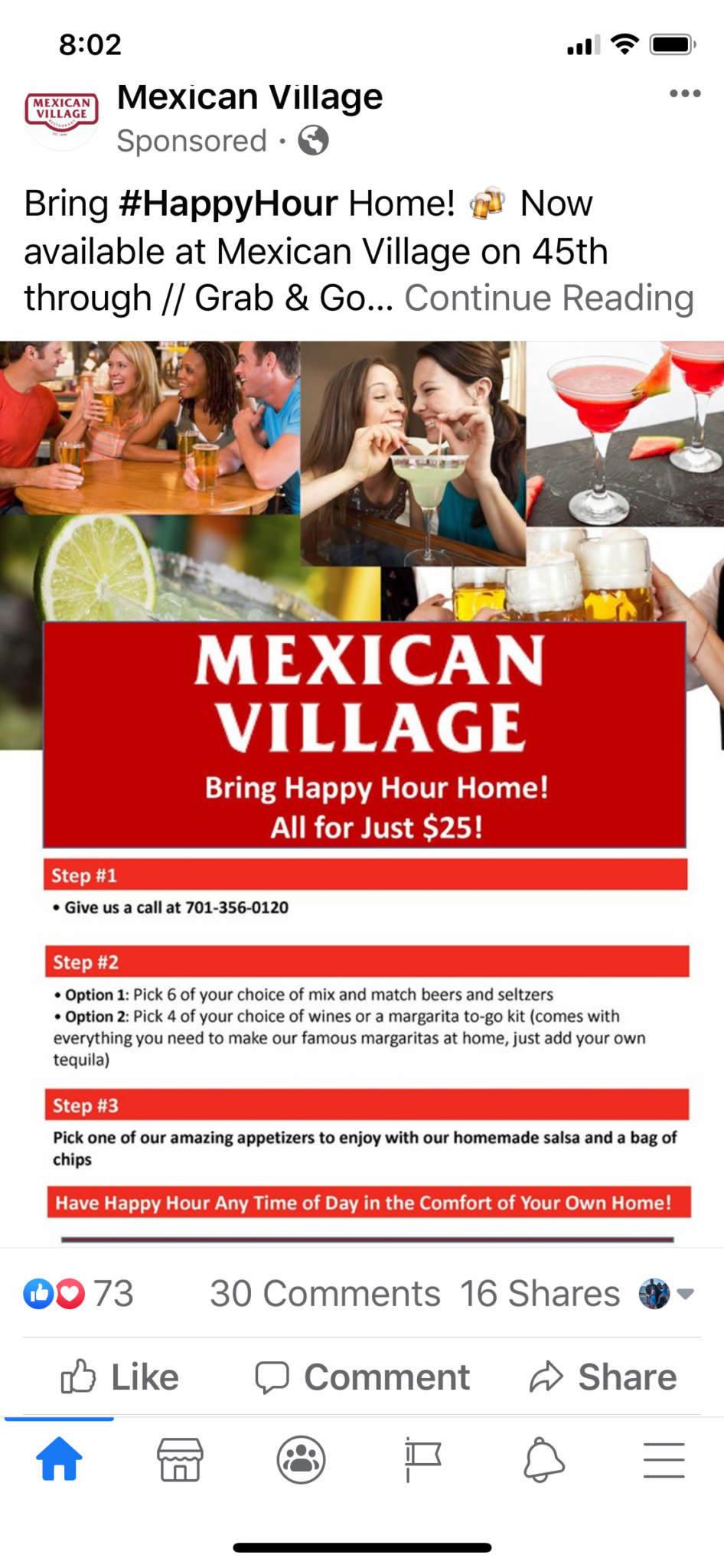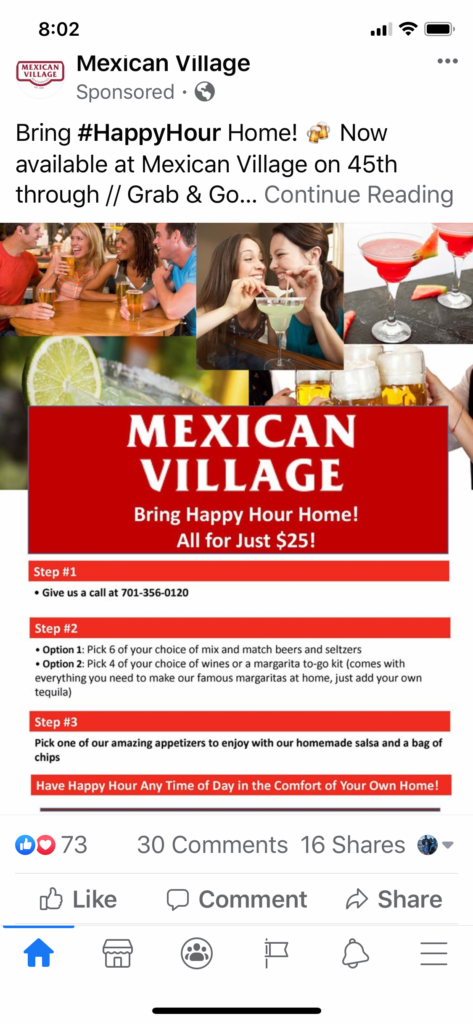 Takeaways
Overall, it's extremely important to understand your customers' needs, your industry, and the market right now. It's also important to not take advantage of a situation like this. As brands are pivoting, the focus should be on how can we help–not what can we get out of this situation. Also, this will end eventually so we have to be prepared for when the crisis is over.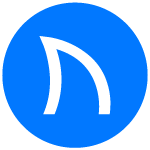 Ready to grow FASTER? Let's Talk!
Interested in having us help you grow?