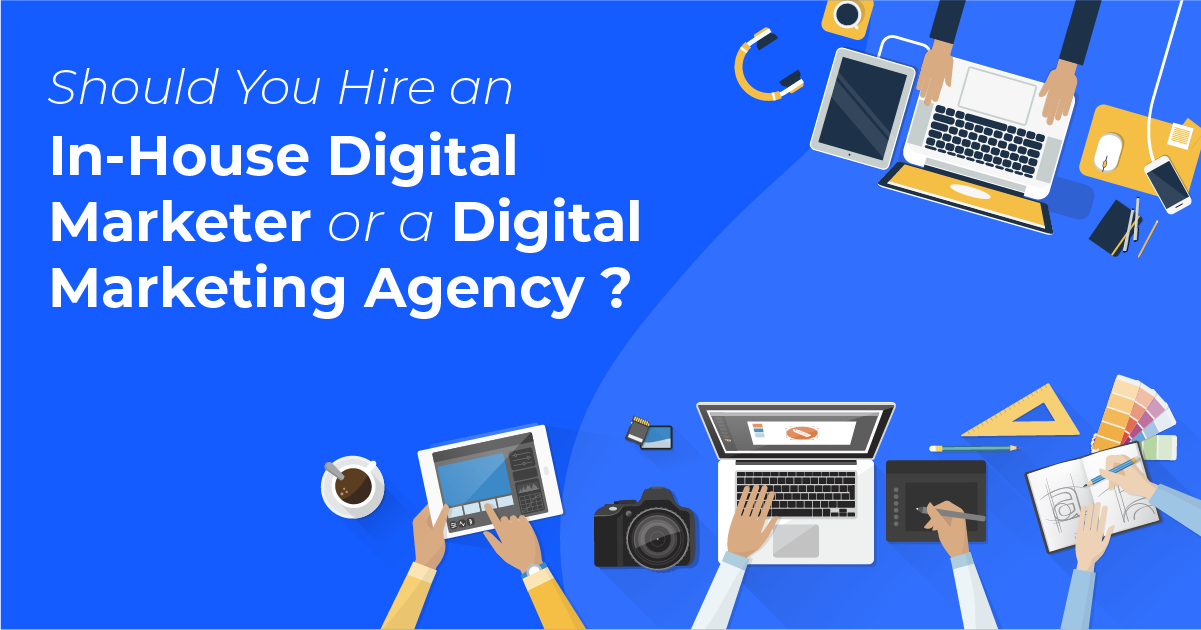 Should You Hire an In-House Digital Marketer or a Digital Marketing Agency?
You've decided it's time to digitize your marketing efforts: great! Now, while building out your budget, you're stuck with the impossibly difficult task of deciding should I hire for this role internally? Or use an external agency?
Let's talk about it.
As an agency that works with 100+ clients on their digital marketing tasks, we will try to approach this blog with as little bias as possible. Truthfully, we find the best balance is both (a) having an internal employee to facilitate some of your digital marketing efforts, and (b) utilizing an agency for the external expertise in more specific areas.
But if we answered "do both," this would be a pretty short blog. So instead, we'll take a look at some of the benefits to both options and give you the arsenal you need to make a more informed decision. Let's dive in!
Advantages to Hiring a Digital Marketing Agency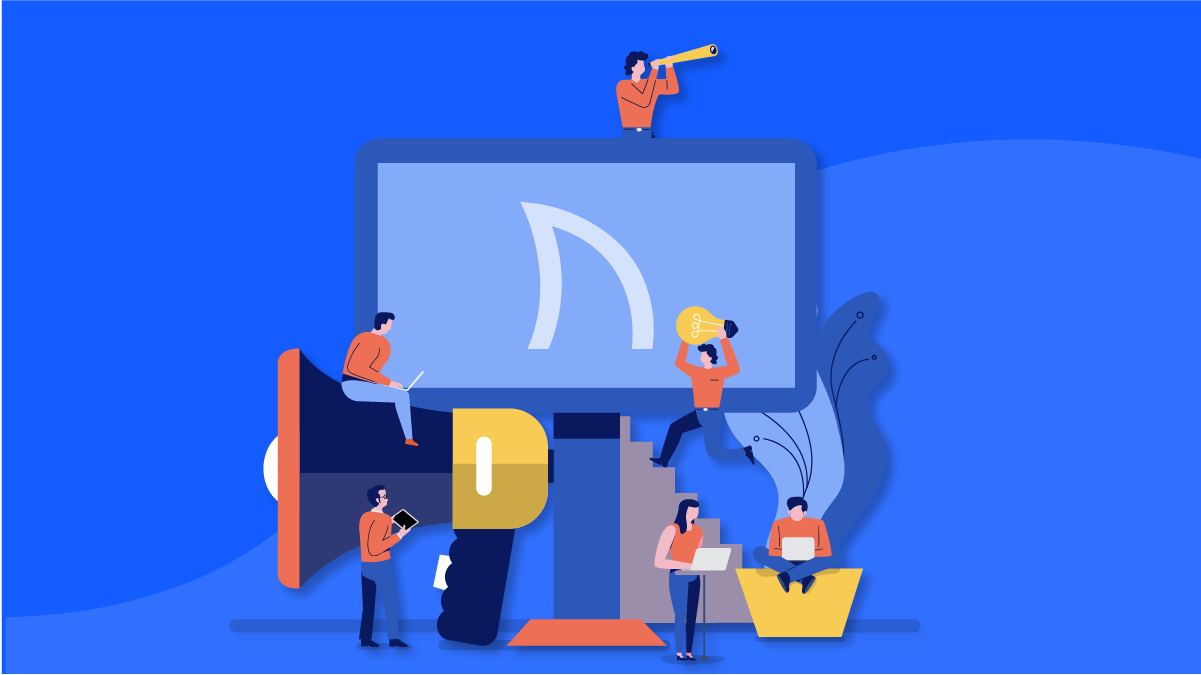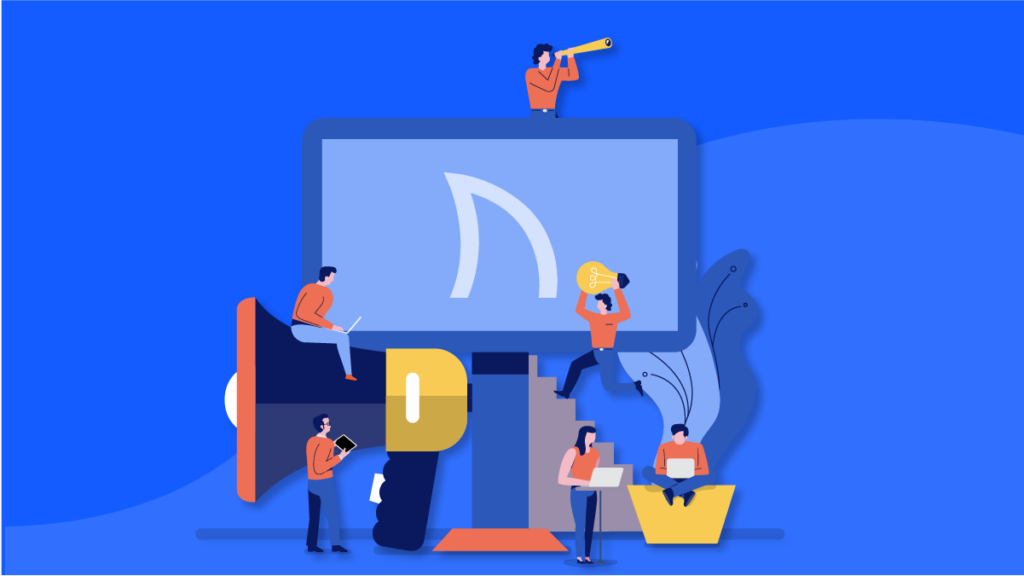 A recent study suggested that there are over 11,000 digital marketing agencies in the United States. Clearly several companies have found that the answer is: yes, hire a marketing agency.
Here are some of the reasons that they may have come to this conclusion:
Expertise and Digital Knowledge
One of the primary advantages of hiring a digital marketing agency is the access you'll have to a whole team of experts with diverse skill sets. Most agencies, like ours, have some combination of media buyers, strategists, creatives, data analysts, researchers, and more. You can try and find all of those skill sets in one hire, but it may be a bit of a tall ask.
Scalability and Flexibility
As your business grows, an agency can easily adjust its efforts to accommodate your evolving needs. This flexibility is especially important for businesses with fluctuating marketing schedules and budgets – as the ability to quickly scale up (or scale back) is made more difficult with internal overhead. Meanwhile, agencies can more expeditiously allocate resources to manage the fluctuations.
Industry Insights and Resources
More often than not, a digital marketing agency will have a closer pulse on industry insights and resources than an internal hire may be able to maintain. In addition to the added manpower to review and research, most agencies have more buying power and leverage with marketing mediums such as Google & Meta, allowing them an even closer ear to the changing landscape. On the resource front, (good) agencies will foot the bill for their data collection software, keyword research tools, and more.
Time Efficiency
Outsourcing your digital marketing efforts to an agency will save you time and effort required for recruitment, onboarding, and training. Agencies come ready with established workflows, tools, and processes that can expedite the implementation of your marketing initiatives. Meanwhile, you can focus on the bigger picture tasks that consume your workload.
Cost Savings
Though this isn't true across the board, more often than not you will end up saving money by using an agency (as opposed to filling internal seats). Most agencies will charge you between $2,000 – $5,000 per month to start overseeing your digital marketing mix. Meanwhile, finding a good digital marketer can easily be 2-3x that cost to your company. Of course, budget and total scope of work can dictate this starting amount, so it's best to seek a proposal from a digital agency first.
Advantages to Hiring an In-House Marketer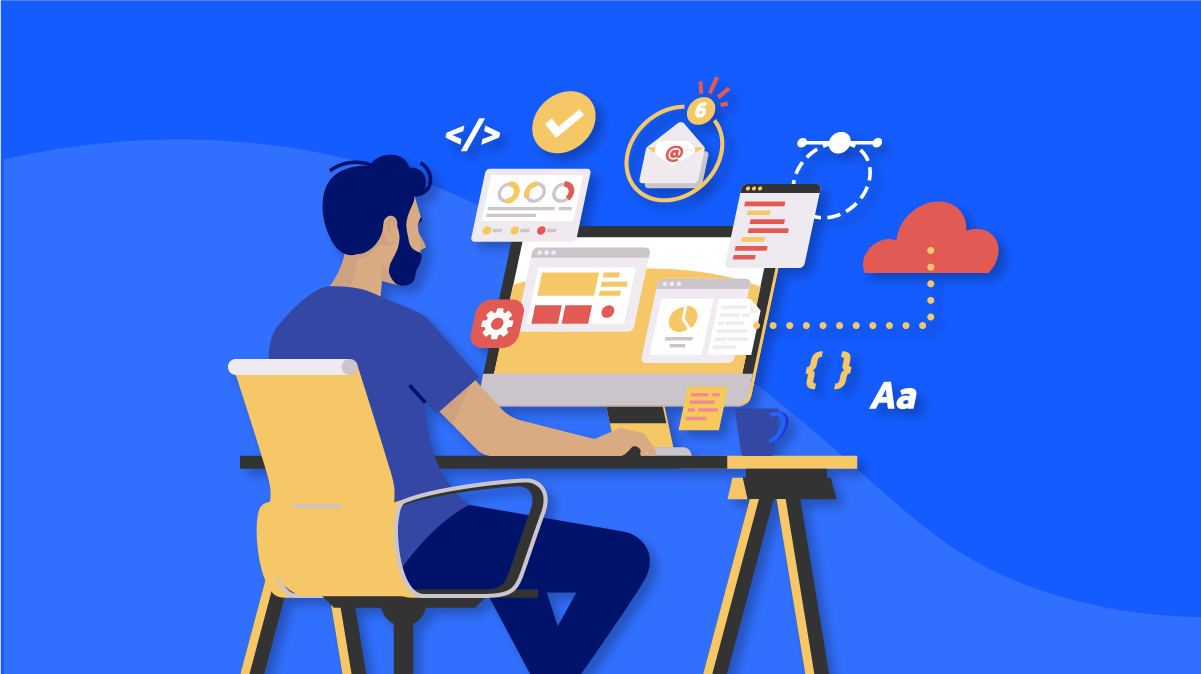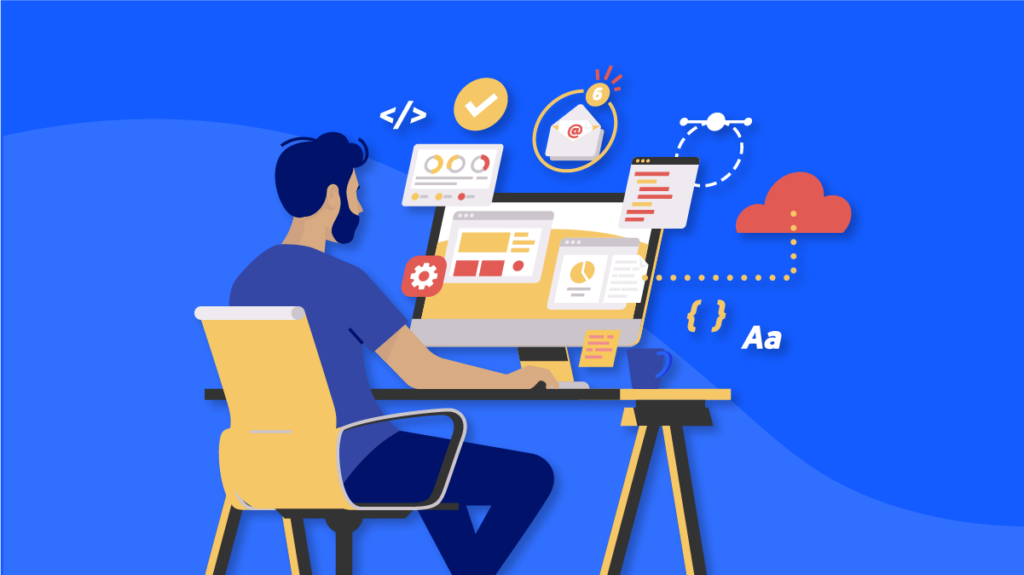 As a former in-house marketer myself, I can't blame you for considering getting someone at your company to perform your digital marketing tasks. There are certainly several advantages to consider.
Here are some of the most impactful:
Close Connection to Your Brand(s)
An in-house digital marketer becomes an integral part of your team, immersing themselves in your brand's vision, values, and goals. As your company experiences frequent changes (new products, new brand, new website, etc.), your in-house marketer can be even more agile in getting digital marketing plans in order.
Immediate Communication
Having an in-house marketer allows for direct and immediate communication with your leadership team. Collaboration becomes seamless, enabling swift adjustments to strategies based on real-time feedback and market changes. This direct line of communication can facilitate quicker decision-making and campaign optimization.
Cultural Fit
One of the toughest factors in vetting out an agency is finding one with the perfect cultural alignment. If you've made the decision to hire an internal digital marketer, they will have an even better opportunity to integrate into your company culture, aligning their efforts with your brand's ethos. This can lead to stronger brand representation and a more cohesive approach to your digital marketing.
Authenticity of Content
It's easier to have your content on social media, blogs, and email newsletters feel more authentic if it's coming from your own team. Though most agencies (like ours) work to get to know your company and brand voice as well as we can, there's nothing that can replace the ability to capture quick content inside the office without having to schedule a shoot or meeting to discuss the goals and objectives.
Shorter Timelines on Most Projects
Assuming your in-house marketer isn't prone to putting things on the "back burner," it is likely that they will be able to better manage quick turnarounds on projects than most agencies will. Why? Because they only have YOUR shifting priorities to worry about – not the shifting priorities of several other clients, too. If you need something done quickly and can take other work off their plate while it's being done, in-house marketers will have a good ability to knock out projects quicker than many agencies.
Okay, so What's the Right Answer for Me?
Sadly, we can't make it for you. But we would recommend you find some way to enjoy the advantages of both options. That would include, either:
Hiring Both: getting a digital marketer in-house that can handle the marketing needs that are best kept in-house (i.e. social media, web content updates, etc.), while still utilizing an agency to handle the more involved digital marketing pieces (PPC, paid social, SEO, and more).
Finding an Agency that Feels Like They're In-House: really taking the time to interview your agency and make sure they feel like a great fit, and can get to know your team well, be responsive (like an in-house marketer would be), and demonstrate a high level of care for your growth.
---
If you'd like to learn what our digital marketing agency could do for you, please contact our team. We'd be happy to chat through budgets, areas to focus on, and how our agency aims to provide an unparalleled customer experience. In the meantime, please continue to page through our blog for more helpful resources. See you again next week!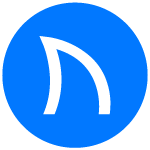 Ready to grow FASTER? Let's Talk!
Interested in having us help you grow?