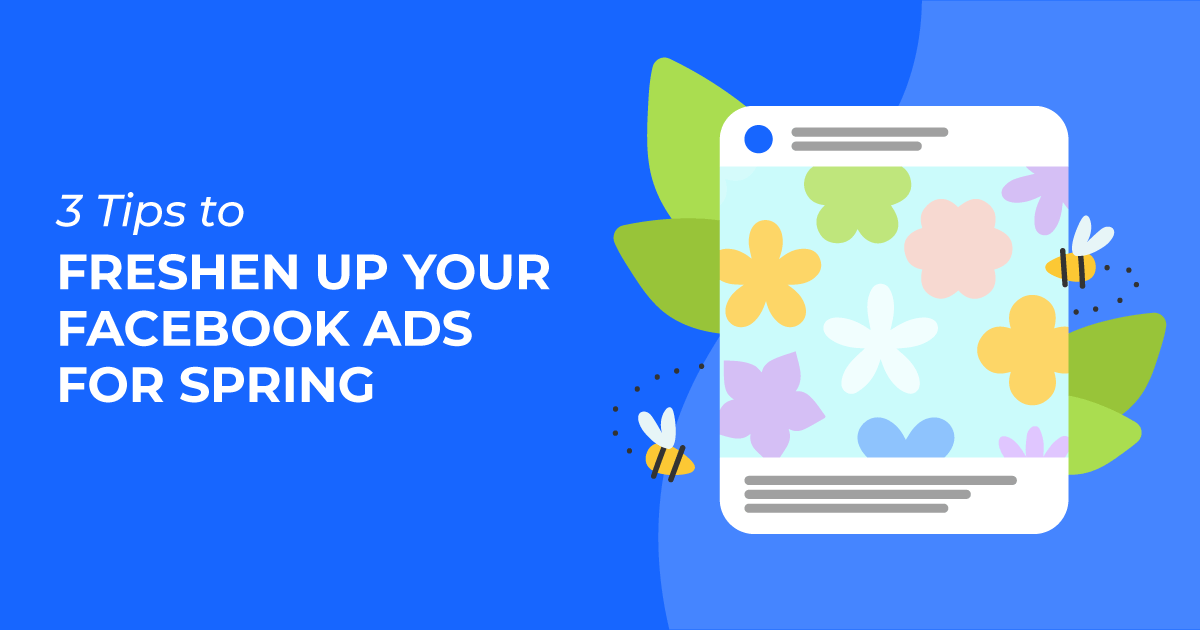 3 Tips to Freshen up your Facebook Ads for Spring
Ah, the dreaded spring cleaning. Growing up in the midwest, April meant power-washing window screens, bleaching floors, and dusting shelves. As a digital marketer, a new need for "Spring cleaning" has emerged: freshening up Facebook Ads.
One of the biggest dangers to ad performance on Facebook is ad fatigue. This is the tipping point when your Facebook Ads begin to perform worse, and need to be revised. We talk about ad fatigue in our blog on refreshing Facebook Ad creative.
Ultimately, the goal with a refresh is to drive more engagement and action on your ads. When you receive higher engagement rates ("ctr (all)" on Facebook), your ads earn increased placement and your budget extends further. The formula is pretty simple:
New ads = more engagement = better return on ad spend
But you get that. That's why you're here, scrolling through AdShark's blog. So let's stop wasting your time and introduce you to 3 tips to freshen up your Facebook Ads.
Tip #1: Try Ad Content that Looks User-Generated
The evolution of TikTok and Instagram Reels has re-shaped the way we view ad creative on specific platforms. While traditional animated, static, and video content still fares well on FB and IG Feeds, ad content that appears native to the platform is more important than ever. With that, it's important to consider who your audience is, and which placements your ad will be running on.
If you're running Reels content, in particular, we notice much higher view rates when the content looks like it was user-generated. By that, we mean:
Take videos with your iPhone
Use sounds/backing tracks that are popular on the platform
Consider captions and text on the videos that show in the same editing style as the platform
Take advantage of topical trends (yes – even dances)
Applying these rules to Reels content is particularly important, but also can be applicable on Feed and Story placements too. A creative and relevant idea is more valuable than any high-definition cameras, lenses, or video editing software. Plus, it oftentimes will save you a lot of time (and money) to create content that has the feeling of being user-generated.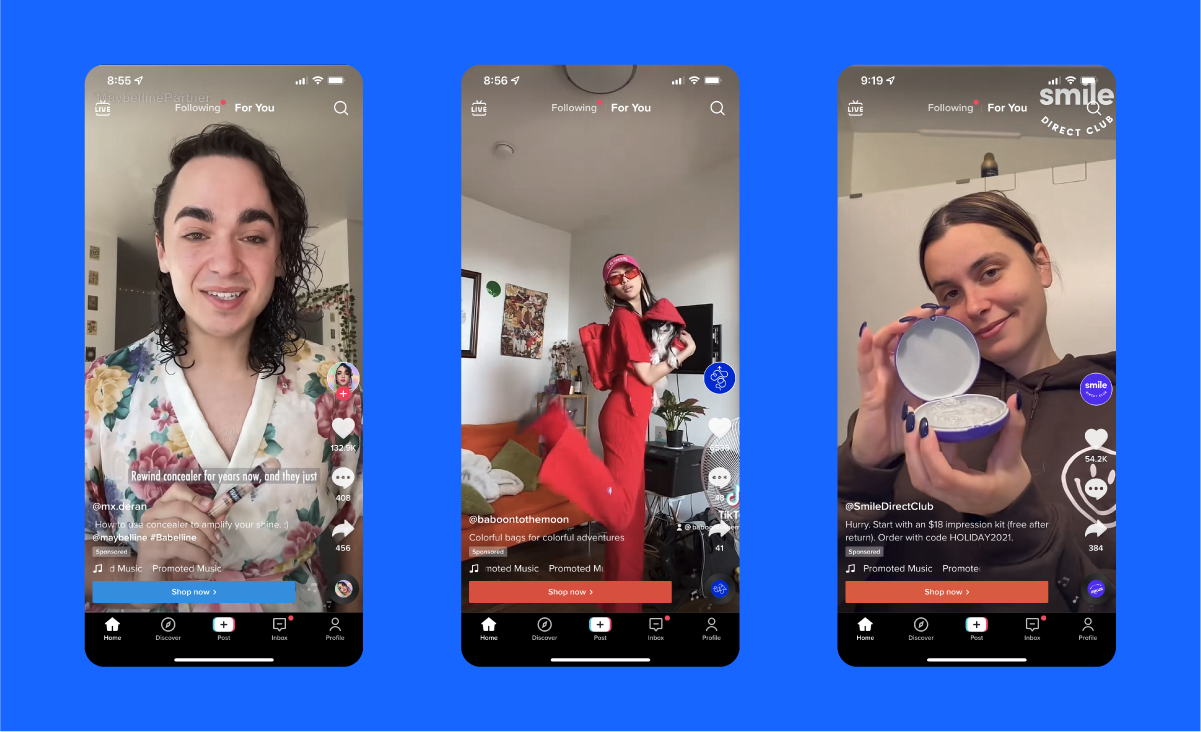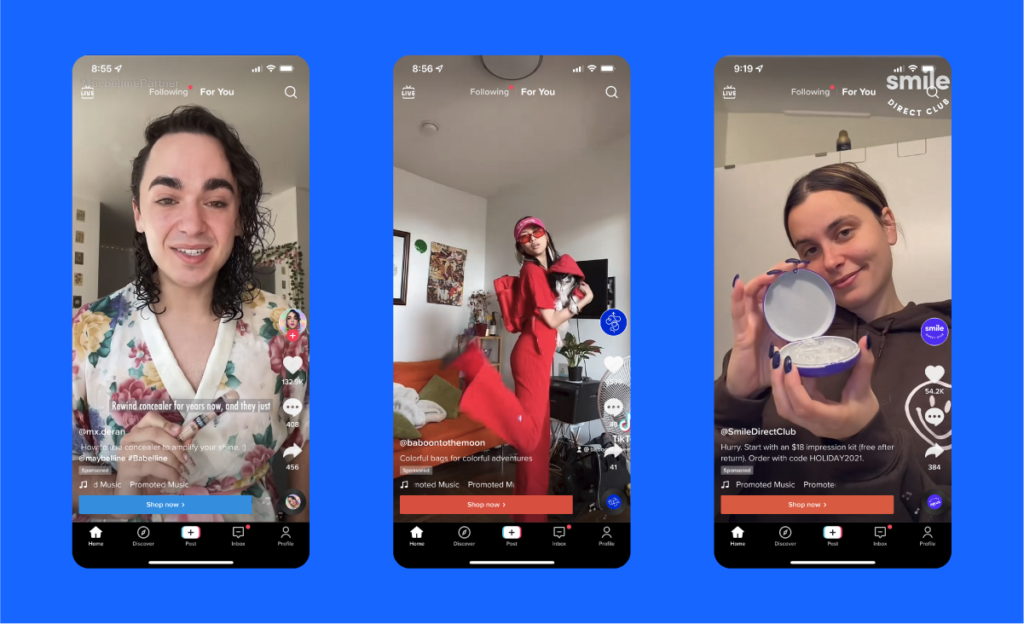 Tip #2: Attach a Spring Offer to Your Ad
Nothing helps an audience spring into action like a deal! If you've been running ads for a while now, you've likely built up a pretty strong audience of previous ad engagers. You'll notice this targeting option at the "ad set" level when building your custom audience.
After an audience has heard your brand introduction or been exposed to your products or services, it's a good idea to nurture them in their path to becoming a customer.
For lead gen companies, this might mean instituting an offer like "free consultation." For eCommerce companies, a 20% off code or free shipping on orders over $XX may be a good idea. Drive sales and new customer acquisition this Spring by considering an offer that prompts link clicks and conversions.
Bonus points if the offer has a Spring-themed promo code. I'm a frequent user of codes like SPRING20 and AprilShowers.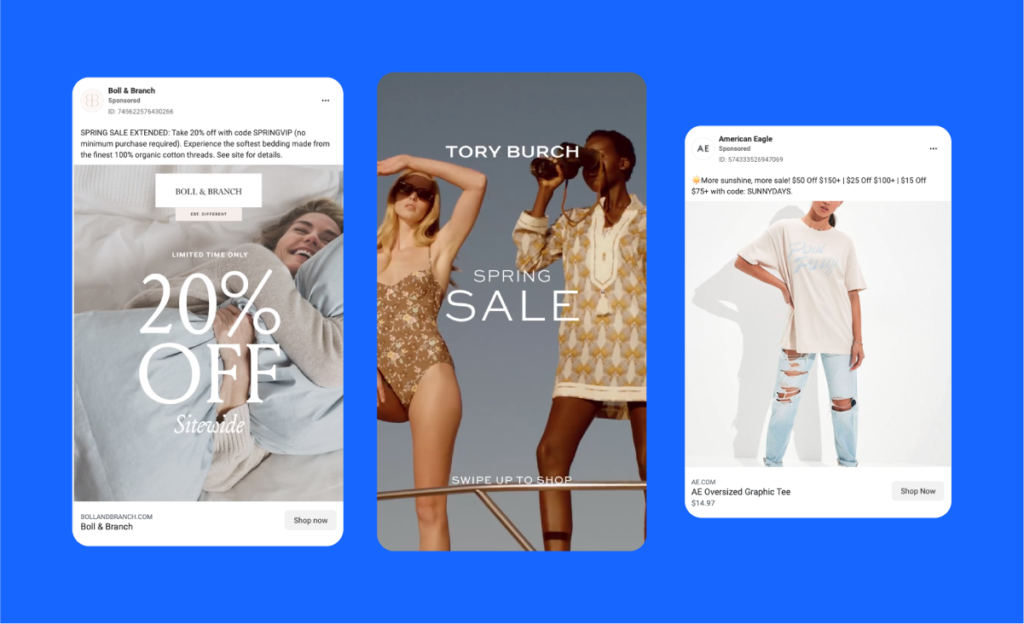 Tip #3: Utilize Warm Imagery and Colors
Nothing says "outdated ad" like snow imagery running in April. This is coming from a guy who's looking outside to 5" of snow on April 18th. Fargo, man.
Still, when we're scrolling through our Instagram or Facebook feeds, we want to see imagery and colors that feel like warmer weather is upon us. Get rid of those ads with leafless trees and cold-weather gear and opt for colors and visuals that reflect the new season.
Changing up colors in ads is a small adjustment that can make a huge impact. In fact, a Digital Information World study found that 93% of consumers reported that visual appearance factored into their purchase decision. Prioritizing colors and their impact on mood can pay dividends.
Furthermore, choosing a Spring-inspired color palette will help promote the relevance of the offer in your ad. Think pastels and warm greens, yellows, and blues in your Spring advertising. Make sure to omit any wintery images or graphics, and you should be well on your way to an effective ad.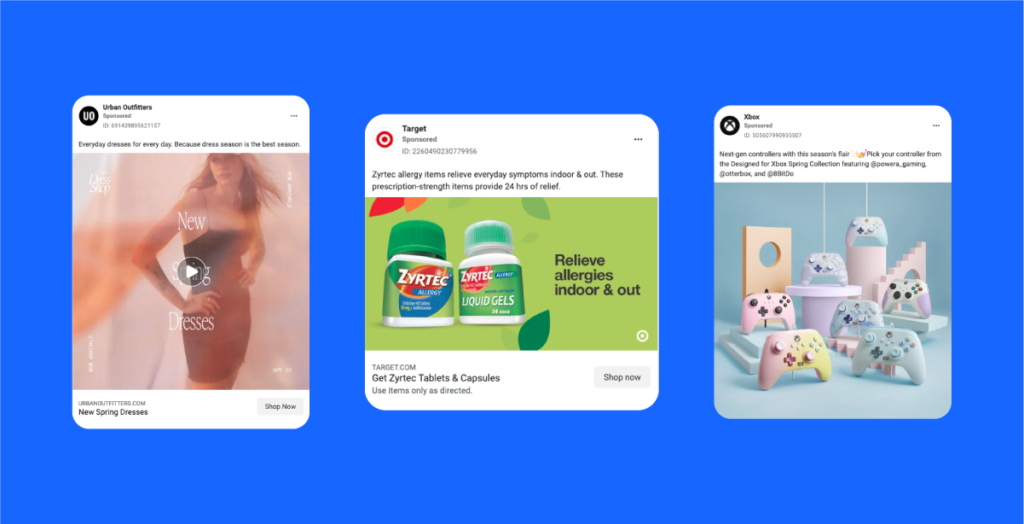 ---
If your ad creative has been feeling stagnant, we'd love to help you work through a creative revision. Whether it's the change of season that's sparking your desire for an ad refresh, or your company is simply looking to improve the results from your Facebook Ads, give us a call! We'd be happy to brainstorm ideas to help your ad performance improve. Thanks for reading, and good luck!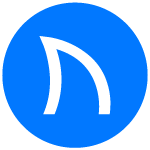 Ready to grow FASTER? Let's Talk!
Interested in having us help you grow?