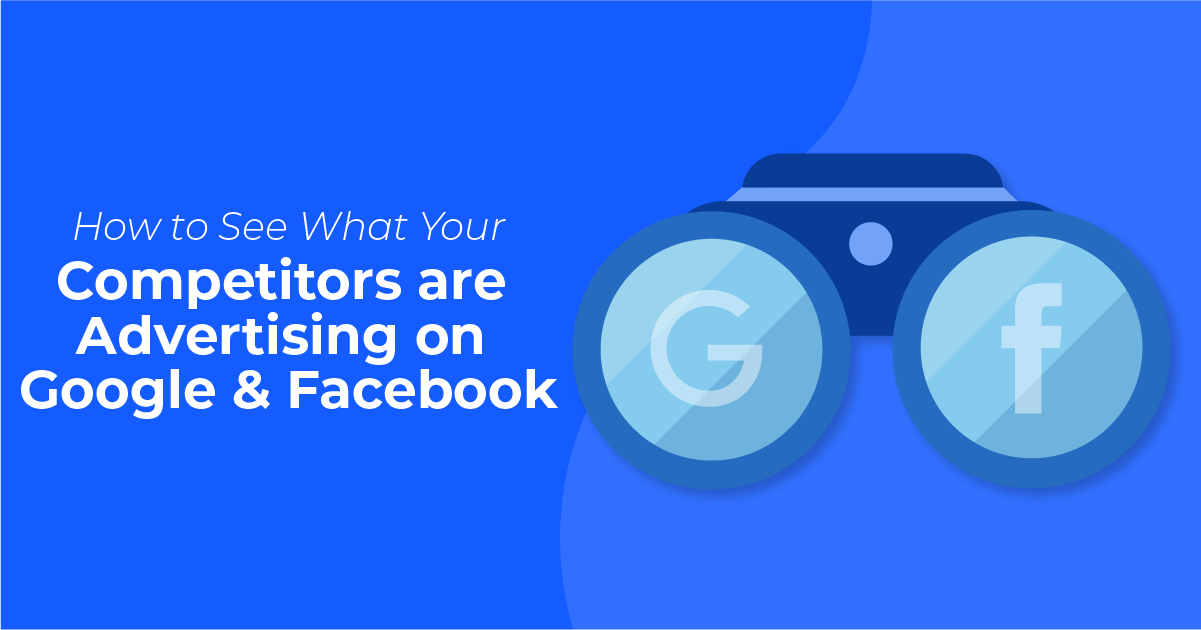 How to See What Your Competitors are Advertising on Google & Facebook
A wise man once said "when we are competing, we must concentrate on ourselves because our true competitor is ourselves." That wise man must not have been concerned about rising auction costs in digital ad platforms.
In the digital marketing world, it's impossible to not be interested in what our competitors are doing. What messages are they putting on their Facebook Ads? Which services are they prioritizing on Google Search? And God forbid: are they bidding on our brand name as a keyword?!
Recent studies suggest that 82% of businesses plan to retain or increase their digital ad spend budget in 2023. Translation: an already competitive landscape is going to become even more competitive.
So, how do you keep a watchful eye on your competition?! We'll discuss some tricks of the trade for monitoring your competitors' digital ads on Google and Facebook in this week's blog. Let's dive in!
Competitor Monitoring on Google
If you're running PPC campaigns on Google Ads, there will be a few ways that you can keep an eye on your competitors.
#1 – Running Test Search Queries
One of the quickest ways to find out about your competition on Google is to run a series of test queries on Google Search. Enter keywords or phrases that describe what your brand sells (or plans to sell) and you'll see top results throughout the search engine results pages.
You can also do a brand name search (aka "branded search") on Google to see if a competitor of yours is bidding on their own name or on YOUR name. This will give you some insight into how their Google Ads look as well.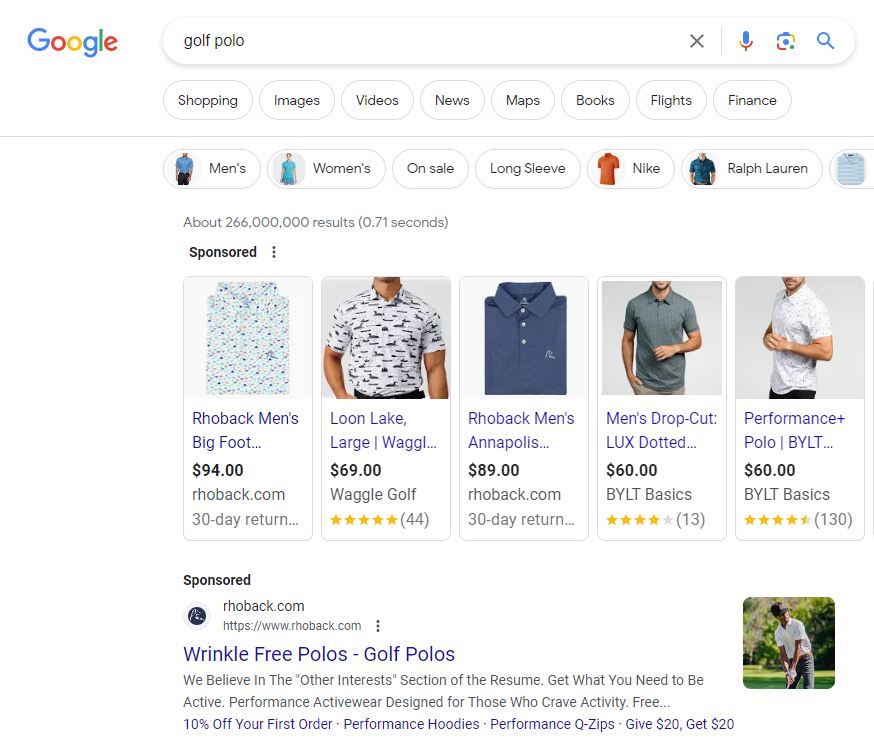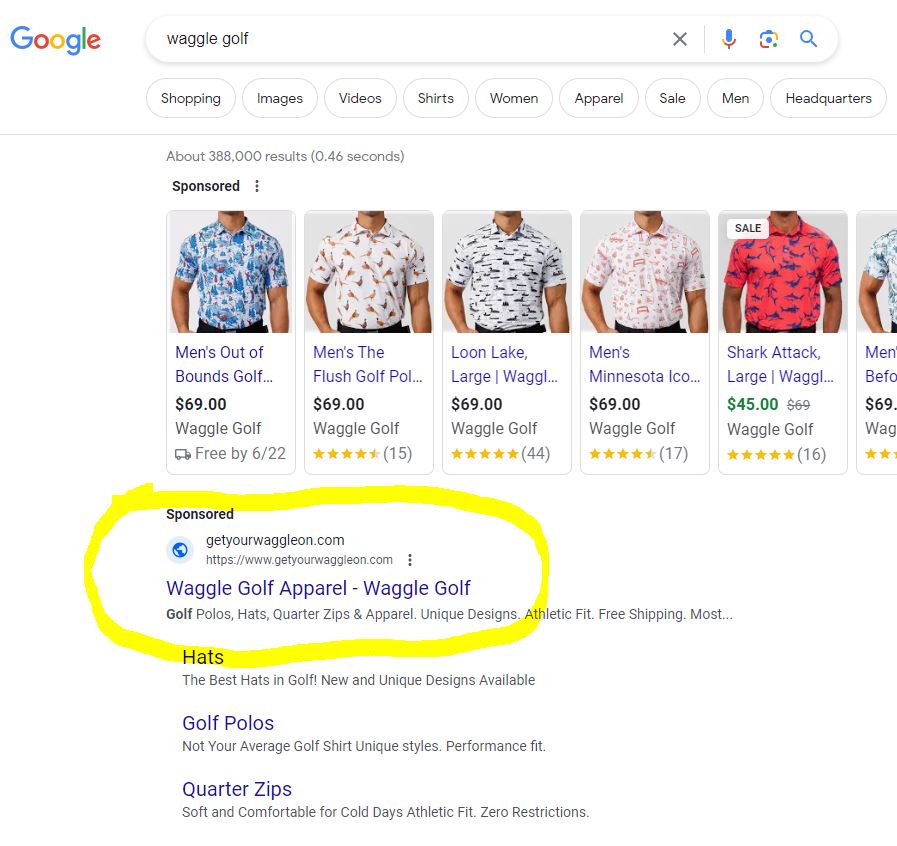 Though this will give you some insight into the other brands that are bidding on similar keywords, it will not necessarily show you the whole picture. It's possible that a competitor is not showing for a search phrase due to budget constraints, or other factors. For a better look, consider using Auction Insights (as referenced below).
#2 – Utilizing Auction Insights via Google
A helpful tool that is provided within your Google Ads account is Auction Insights. This will give you insight into which advertisers (based on domain name) are bidding on similar keywords as you are.
To get to Auction Insights:
Open Google Ads and go to Campaigns
Select a campaign that you'd like to review
Click on Keywords and go to Auction Insights from the dropdown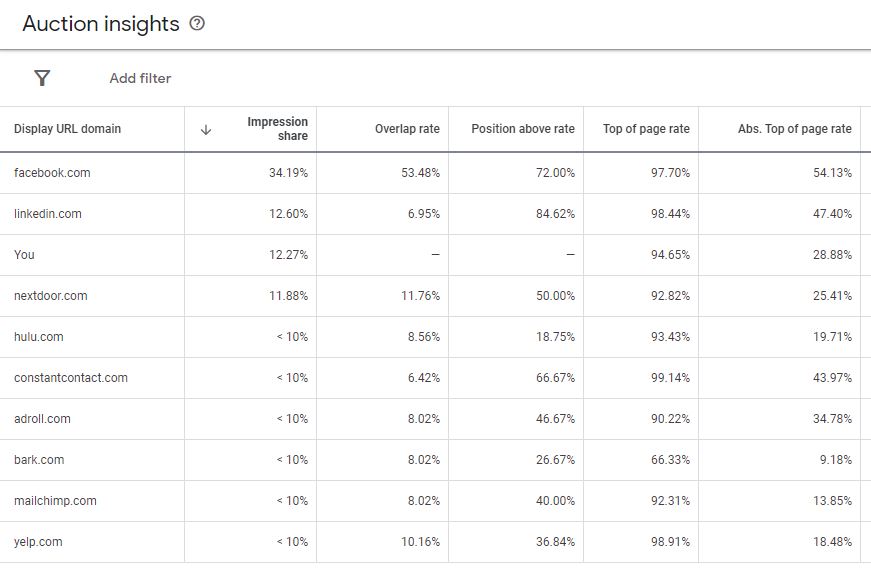 The benefit to using Auction Insights is that it will give you great visibility into who your top competitors are on Google Ads for the specific campaigns, ad groups, and keywords that you are using.
The downside is that you won't be able to actually preview what their ad content looks like, unless you happen to see some of your competitors ads when running test search queries (as referenced above).
#3 – Using a Third Party Tool
For the most motivated competitor researchers, a third party tool might be the best option to review competitors. If you are very interested in seeing a specific competitors' PPC activity, consider one of the following tools: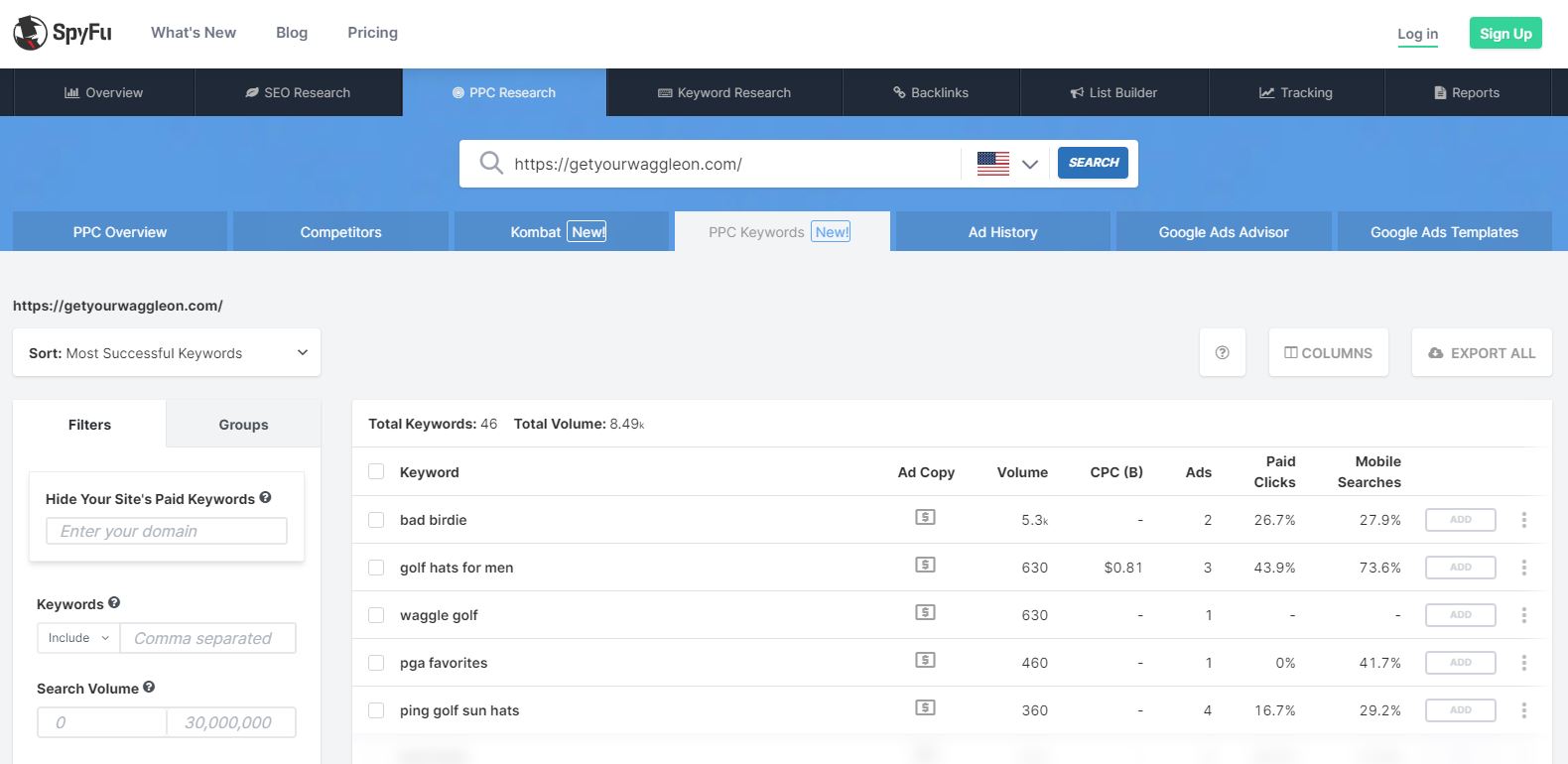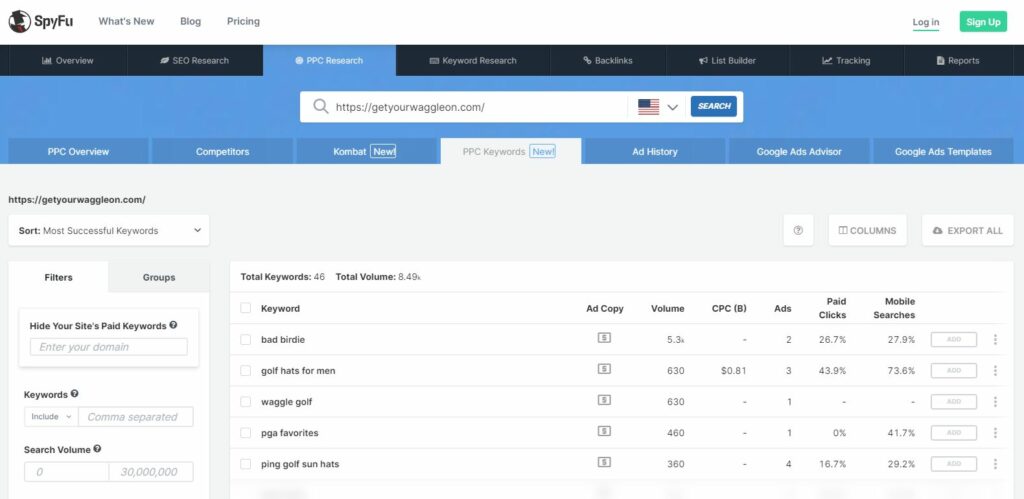 Though most of these third party tools come at a cost, there are typically free versions or trials that will reveal some data to point you in the right direction. Once you have more insight into what your competitors PPC mix looks like, you can conduct test searches to reveal what sample Search Ads (or Shopping Ads) might look like.
Competitor Monitoring on Facebook
While the competitor monitoring on Google will give you insight into what your competitors may be targeting (which keywords), with Facebook, it's even more important to see the Creative that is being run.
Fortunately, Facebook makes this easy for us through the use of Ad Library.
About Ad Library
Facebook Ad Library, recently rebranded as Meta Ad Library, is a tool provided (FOR FREE!) by Meta that allows you to see what other brands are running for Facebook and Instagram ads.
You can search keywords OR search by a company's brand name (their Facebook or Instagram account name) to reveal what they are advertising on Meta. It will also reveal the date in which ads were launched so you can learn even more about what your competitors are prioritizing in their ads.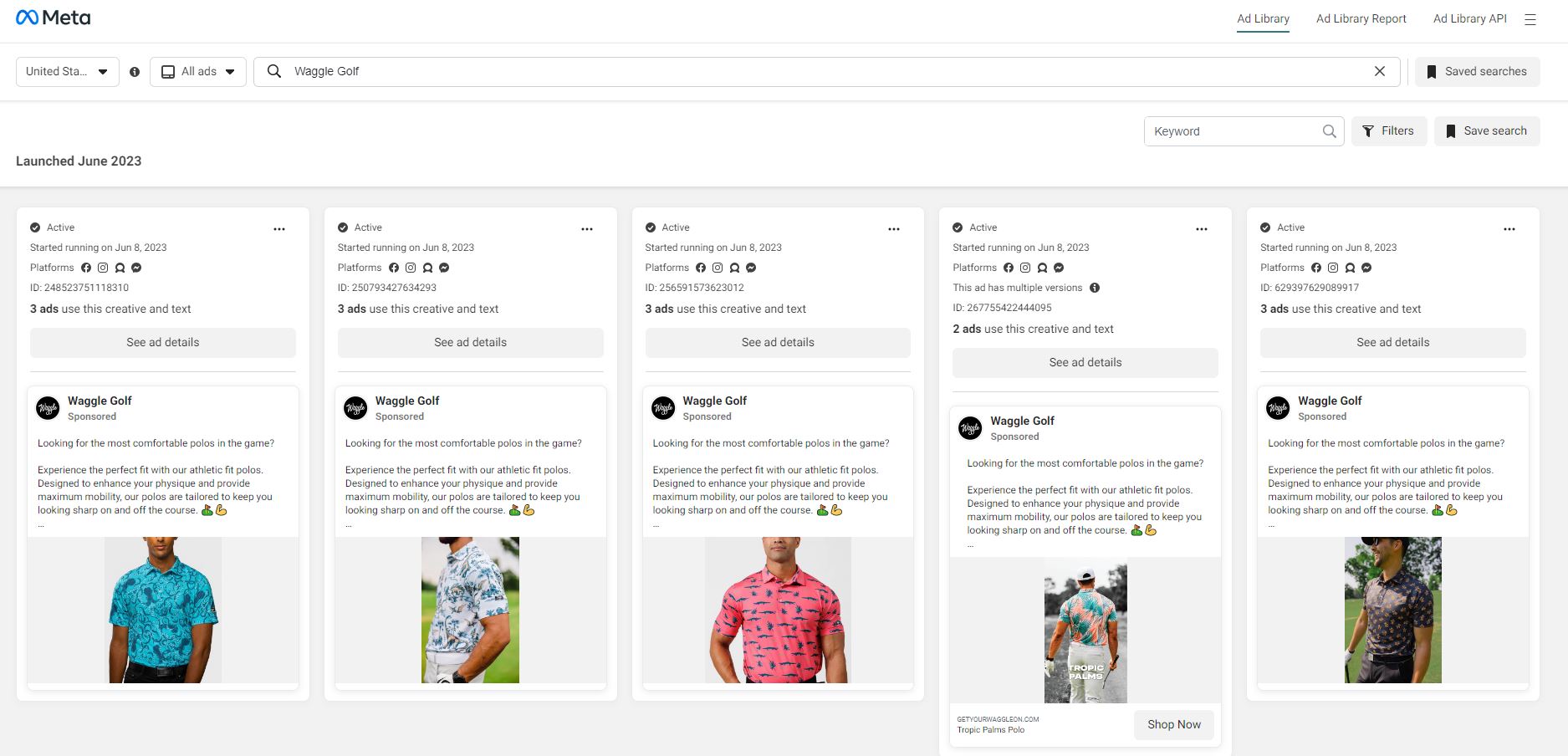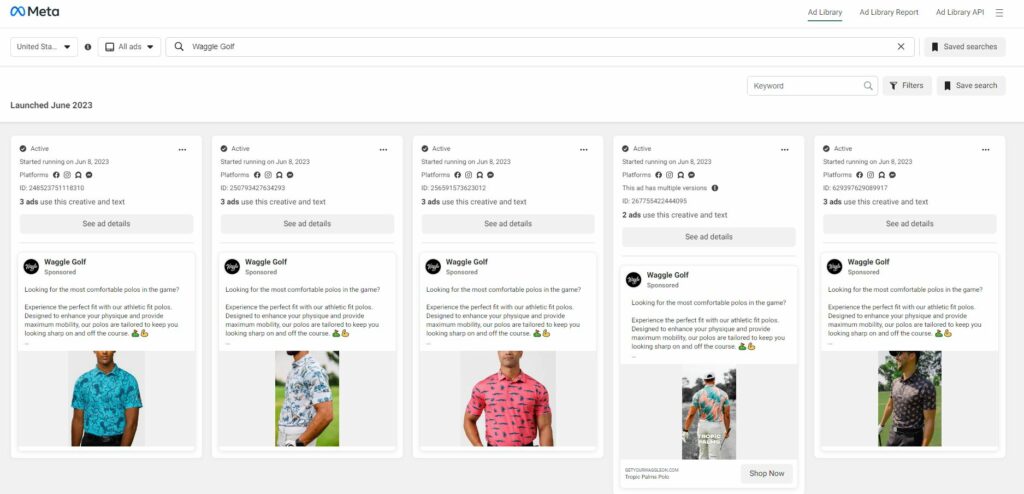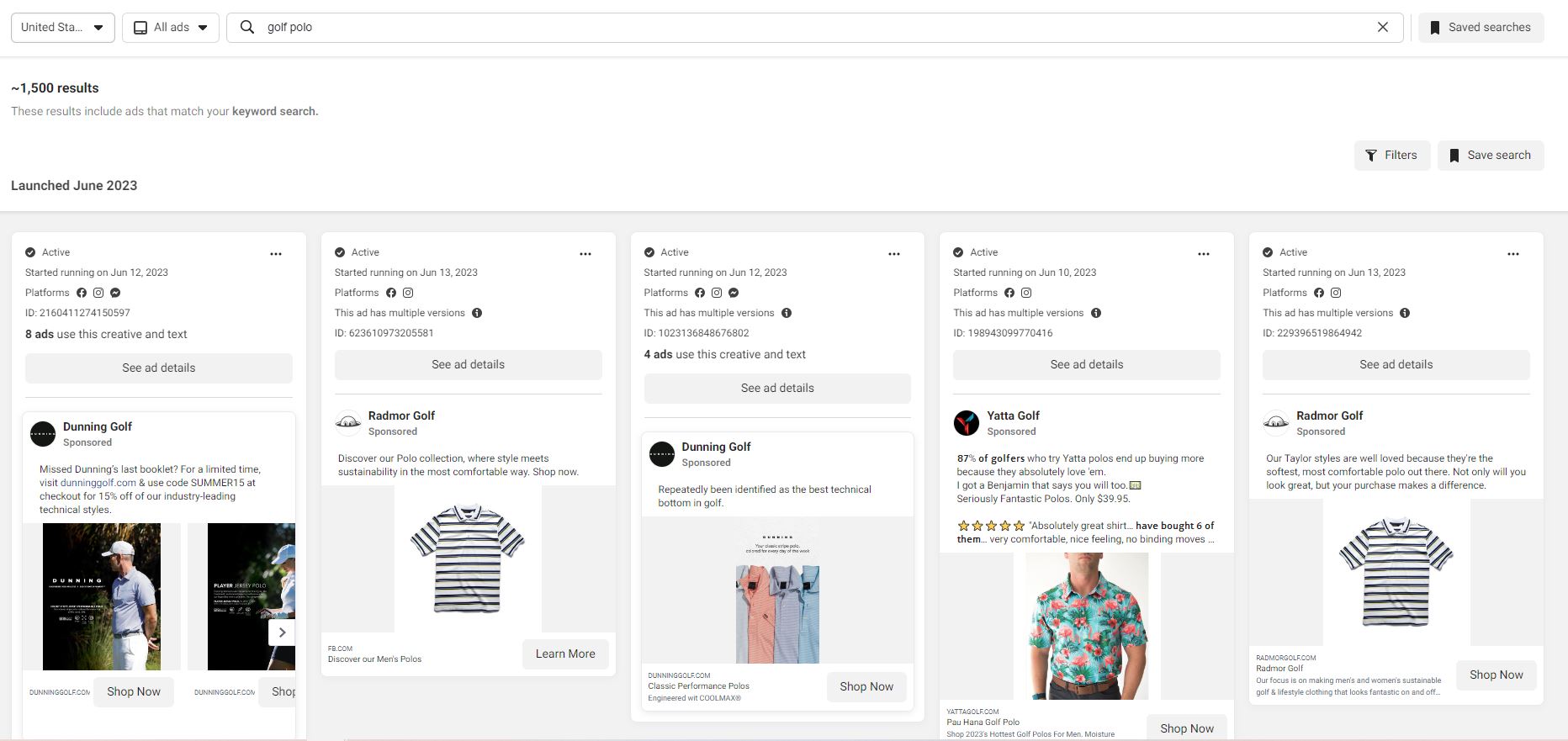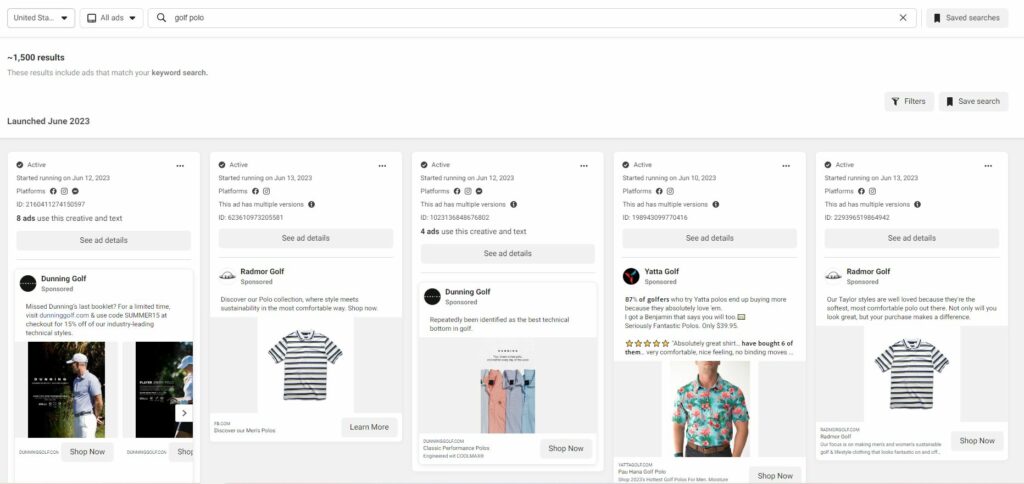 Ad Library is a great way to review the imagery, video, and copy that your competitors are using. It can also be a wonderful source of inspiration, as you can review how others in your industry (or related industries) are thinking through their social media creative strategy.
However, it will not give you insight into the interests, locations, or other targeting information. For that, you'll need to hack their Meta Ads account (that was a joke – don't do that).
---
Looking to get ahead of your competitors on Google and Facebook? Let's chat strategy! Our team would love to do some competitive analysis for you and identify opportunities to help grow your business. In the meantime, we hope you found this blog to be helpful. Good luck monitoring your competitors' ads and thank you for reading.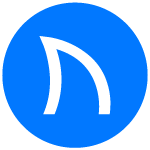 Ready to grow FASTER? Let's Talk!
Interested in having us help you grow?