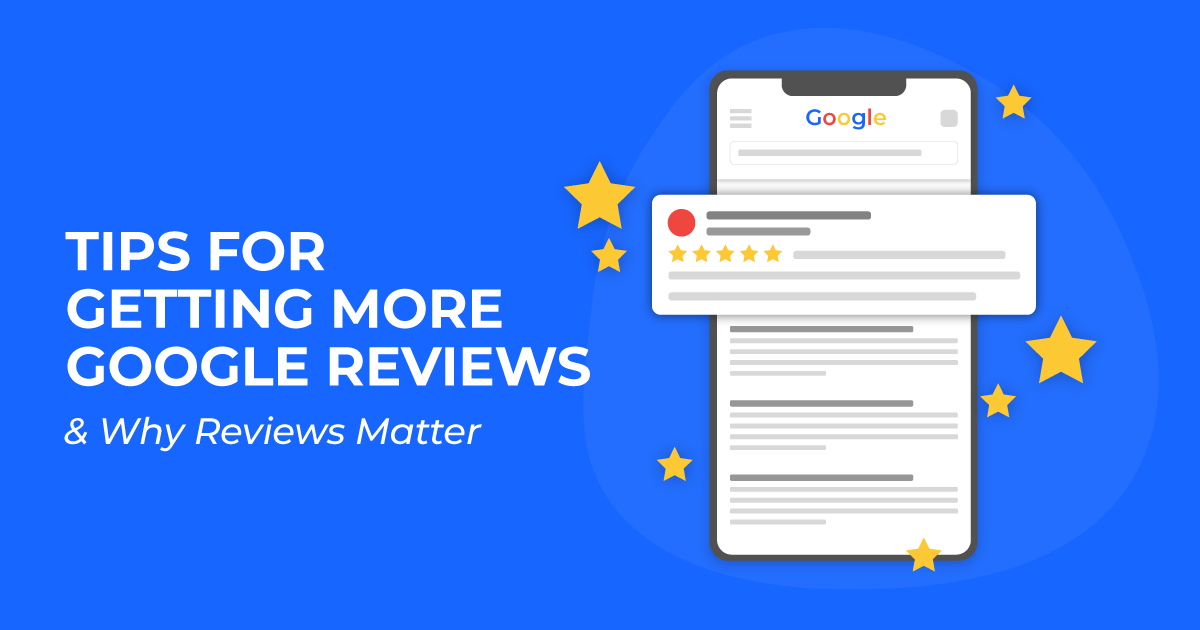 Tips for Getting More Google Reviews & Why Reviews Matter
When I first got into digital marketing, optimizing my websites with search engines in mind took over my life. I tried to manage the size of my header images so as not to impact page speed, acquire backlinks to my site, and stuff meta descriptions with keywords to try to bolster my rankings. Gone were the days of carefree building on SquareSpace and WordPress; I was officially self-diagnosed as an SEO addict. 
Initially, my focus was on my page content and onsite SEO (header tags, meta descriptions, keyword phrases, and the like). Those felt like the areas that I had the most control over and that I could modify in a way that would make immediate improvements to my search rankings. If you've spent any time looking into improving your SEO, you've also learned that page speed, mobile friendliness, domain authority, and links can have a significant impact on how you rank for important keywords. However, one of the areas that doesn't get talked about as much is your Google Reviews.
While crowd-sourced websites like Yelp will give preferential treatment to companies who have received many (mostly positive) reviews, it's been less clear how exactly Google prioritizes reviews for local SEO. Though there are an assortment of items that impact the Google algorithm, the amount (and quality) of your reviews does certainly factor into how your website is ranked. With this blog article, we will break down the way Google Reviews influence your local SEO and how you can work to drive more reviews from your customers. Let's dig in.
Do Google Reviews Impact SEO?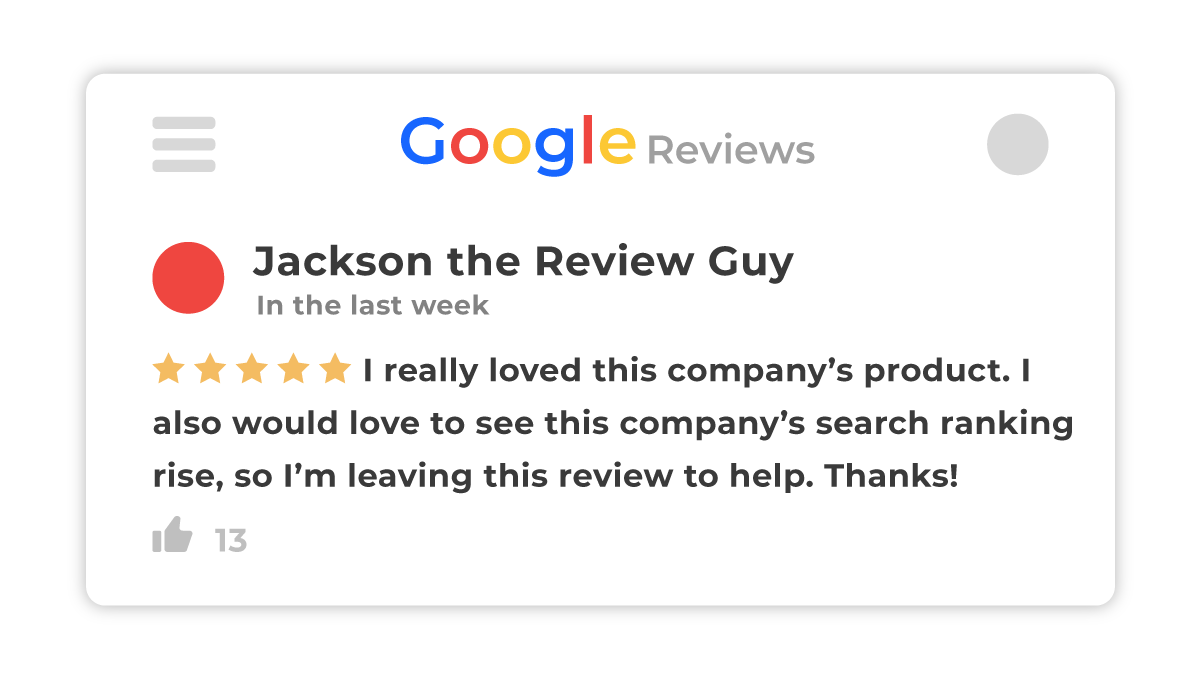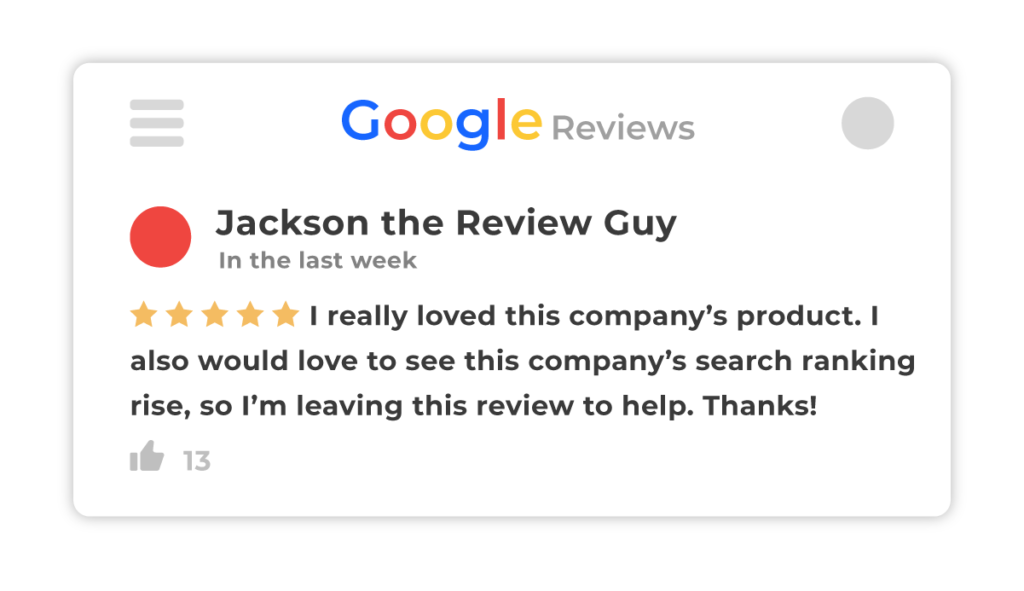 I probably wouldn't be writing this article if they didn't. Getting positive reviews on any platform (Facebook, Yelp, Google, etc.) is a great indicator for prospective buyers that your brand is one they can trust. However, even the spiders that crawl your website and determine your search ranking also are paying attention to what customers have to say. In short, yes – Google Reviews do have an impact on SEO, and they do for a variety of reasons.
Reason #1: Improvements to Local SEO
Local SEO is centered around increasing your search visibility in the community you conduct business. For brick and mortar stores, trade services, restaurants, hotels, and more, the way their business appears on local searches is vitally important to their success in driving new clients. Most people look towards Google My Business pages, keywords in content, backlinks from websites with high domain authority, and more as ways to boost their local SEO. However, Google Reviews are another dominant factor in improving the way your company will show up in local search results.
A study conducted by Darren Shaw of Whitespark found that reviews accounted for 15.44% of how Google ranks a local business. Google has also been vocal about how businesses should respond to reviews that come in, because "high-quality, positive reviews from your customers will improve your business's visibility." Finally, the layout of local business reviews is different from a standard listing with a meta description, so in this format – reviews become the key indication of quality for searchers. In short, the more quality reviews you have, the more your local SEO stands to gain.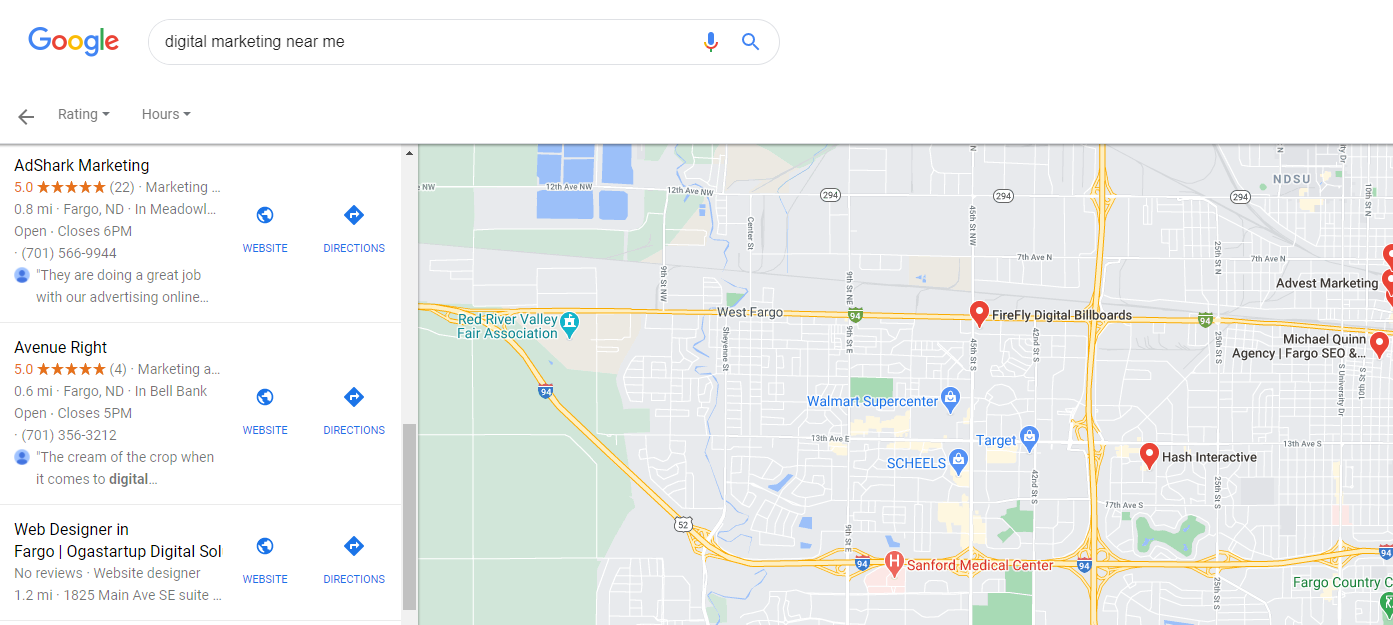 Reason #2: Reviews Create Increased Content
As a content writer, I'm always looking for more ways to fill up our website with keywords that may draw in new customers. Luckily, with reviews, some of that burden is taken off the content writer entirely. Getting reviews from customers, especially when reviews are embedded on your website, can help by (a) creating new content that will keep your website fresh and (b) filling gaps in keywords that you may not have been thinking about when describing your company or product.
In essence, when Google crawls your site (or My Business listings), it is aiming to learn as much about your business as possible. If you're able to effectively leverage customer reviews on your website, Google will have lots of fresh content to read and a lot more keywords to add to its understanding of your business. All of this will serve to benefit you in the long run when it comes to boosting your search visibility.
Reason #3: The Effects of Positive Reviews on Click-Through and Bounce Rates
Finally, acquiring more positive reviews on your page will increase a customer's knowledge and trust in your brand, which effectively will maximize their desire to click your website's link, and minimize their desire to leave (bounce). Think of it like picking a Netflix show to watch. If you've heard from a lot of others in your circle, or on social media, that a certain show is worth your time, you're much more likely to stop scrolling and click "watch." Similarly, when positive reviews are in abundance for your web searches, you're more likely to click on that listing than one for a business with little-to-no reviews.
Research has also found that visitors are 105% more likely to make a purchase on your website if reviews are present. With that in mind, through acquiring more Google Reviews (and embedding them on your website, too), you're able to receive a better click-through-rate and a lower bounce rate, both of which will help your business receive an uptick in search rankings. Another study, from Yotpo, found that monthly organic page views increased about 45% when adding customer reviews. It's clear that reviews pay dividends in the long run for your SEO.
How Can I Get More Google Reviews?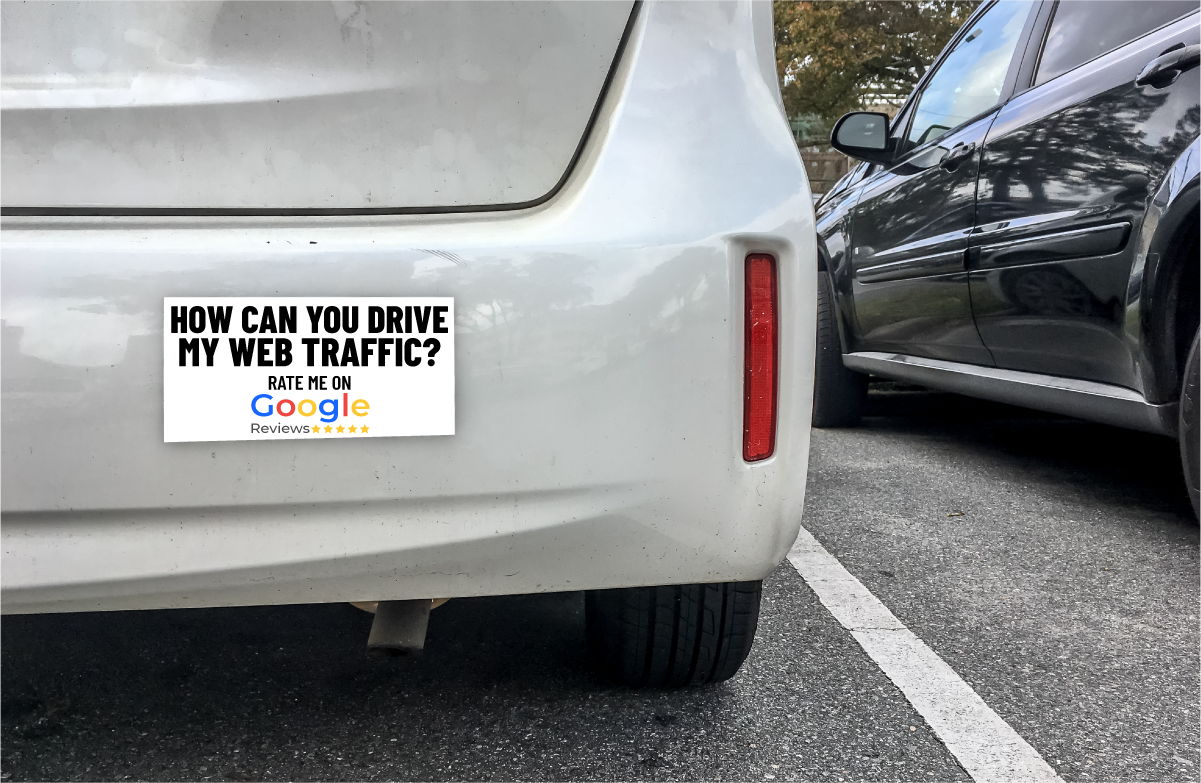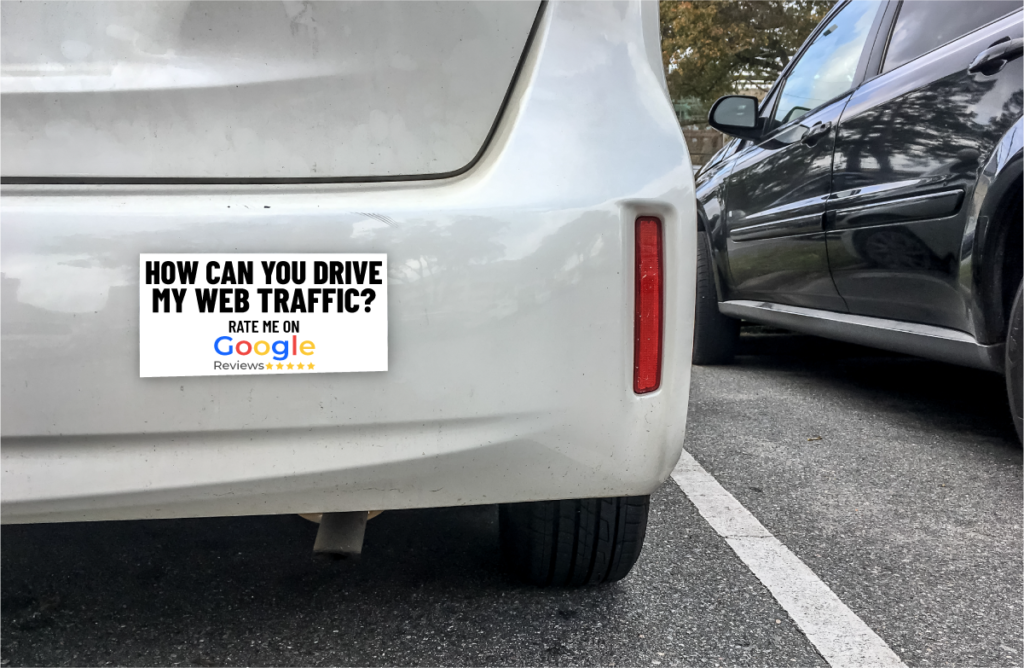 I know, all this talk about improving your SEO with more Google Reviews has you drooling. Now comes the hard part, though: actually getting the reviews. In my experience, there's a very small group of people that feel inclined to go review a business without being asked to do so – and typically, they're the ones who have had bad experiences with the business they intend to review. So if you're looking for ways to increase your Google Reviews, unfortunately you can't simply wave a wand from the Review Fairy. You'll need to make a concerted effort to get more reviews through asks or incentives.
Like most things in life (or, at least in the business world), you'll have better results when you're willing to spend some money. However, there are also some free ways for you to seek increased reviews that may assist. Here's a list to get you started:
Ask for reviews in emails. Whether it's through an e-newsletter, an invoice/receipt that gets emailed out following an order, or embedded a link to review your business in the signature line of each of your employee's email settings, there are many ways for you to solicit reviews through email communications. The best part? It's totally free. The worst part? If it's not the main subject of the email, it'll oftentimes get missed. Still, this simple act could readily increase your Google Review total with minimal effort.
Put out a call for reviews on social media. If you have an engaged social media following, you can create organic posts to try to drive more reviews (for free). Or, if you're willing to spend a few dollars or have a giveaway item to offer, you can also hold a contest where you choose a random reviewer to gift one of your products, or run Facebook Ads targeted towards your customer list and get some more reviews that come in.
Develop postcards or other collateral materials soliciting reviews. If you're more of a brick & mortar establishment, or have frequent walk-in traffic from clients, consider providing some sort of well-designed & eye-catching collateral pieces that can be handed to your customers. Some individuals prefer a physical reminder that they should leave a review, as opposed to a message in their email or on their Facebook page. The approach may seem old-fashioned, but old-fashioned still works (also, old fashioneds are great drinks but that's a talk for another day).
Entice reviews through incentives. Train customer service and sales representatives to advocate for reviews from the customers they deal with, but make sure to tie some sort of incentive behind it. What should inspire someone to take the time to leave a review for you? Think of different promo codes, gift cards, or products you can offer to those who choose to leave a review. The big tip here is to make sure that people are leaving real, authentic reviews – you don't want to raise the proverbial Google eyebrows and make them suspect you're soliciting inauthentic reviews from people.
Utilize a review collection service. This is likely the most expensive, but also the most effective, option. In my past life as an ecommerce guy, we partnered with a review collection company that integrated with the admin panel on our website. They would pull customer data from our website and send emails to customers 7 days after they made a purchase with us through an automated email system. What was even better is that the reviews would connect directly with our Google listings. In a matter of months, we increased our total reviews by over 600%. Look at options like Trustpilot, Reviews.io, and Yotpo as possible options – just beware that you'll need to fork out a decent investment for the service!
I've seen all of these routes work for clients (and companies I've worked for), but they all will require action from your end to get the ball rolling on letting your customers know you'd like for them to leave you a review. A creative idea that our CEO, Rick Berg, recently was on the receiving end of came from a Fargo-based plumbing company. Rick needed some assistance from a plumbing service at his home and received it from this local business. About an hour after he received the service, he got a call on his cell from a customer service representative from their company. That representative asked how Rick's experience was, and also said that if Rick leaves a review on Google, they'll be able to supply him a $50 coupon. It prompted Rick to leave a review, and he noticed that virtually all the other reviews (of which there were an abundance) were 5-star reviews. This was a simple, but creative tactic that inspired action and has clearly been effective in garnering more Google Reviews and improving this company's SEO. We're all for it.
Best Practices for Google Reviews and SEO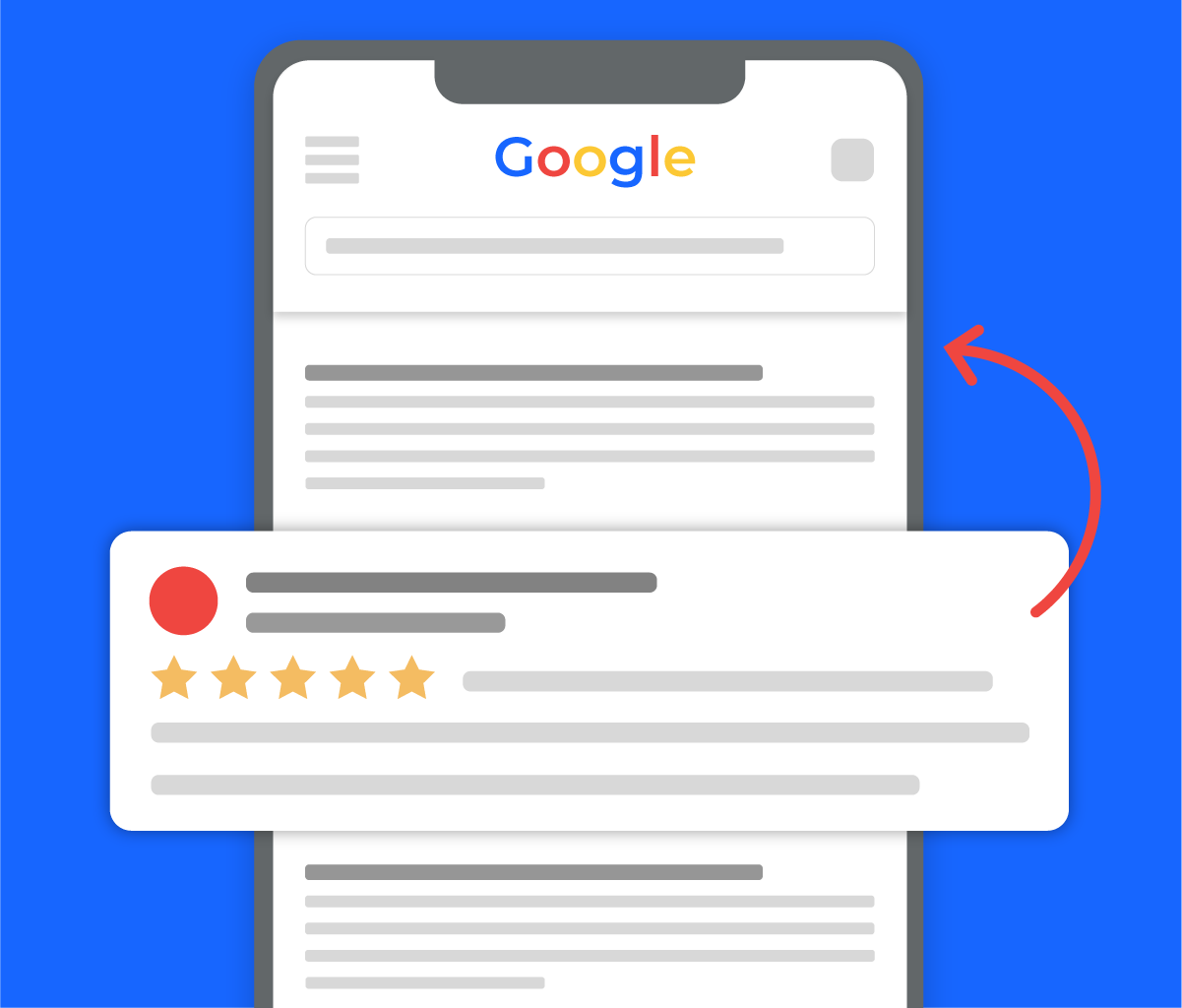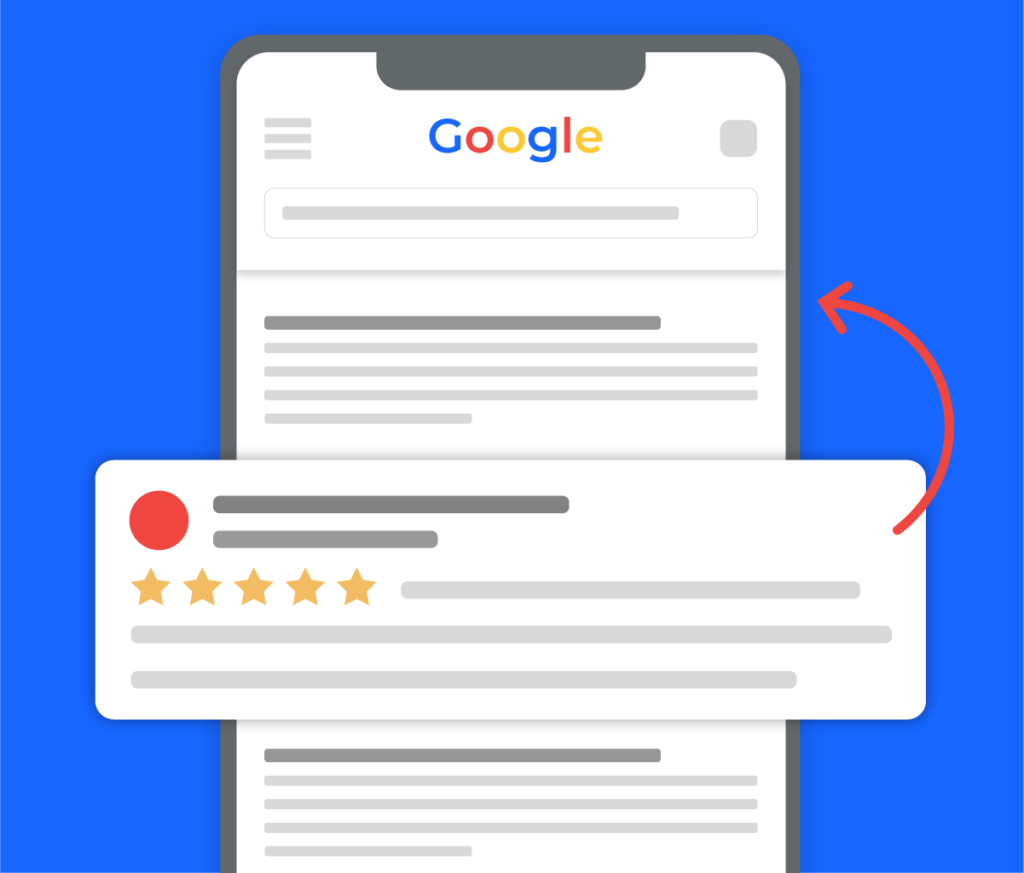 You've learned why Google Reviews are important for SEO, I've talked about how you can get more Google Reviews for your business, but now I want to go over the best practices to make sure this is all worth your while. This section includes four quick tips that will help you get even more out of your review collection.
Tip #1: Respond to all new reviews.
Not only will this help you increase your content even more (and receive some of the SEO boost for doing so), but you'll also have an opportunity to show your personality and legitimize the reviews that are coming in. If you receive a negative review, by responding, you are making an effort to fix this for them and you may get the reviewer to edit or remove their review entirely (which again, will have a positive impact on your business overall). My mentality is that you should always respond to reviews – even if it's simply an effort to thank someone for taking the time to leave one in the first place.
Tip #2: Embed reviews on your website.
If you have a review platform (like Trustpilot, Reviews.io, or Yotpo), then this is extremely easy and they'll basically do it for you. However, in most other cases you may require a widget or plugin in order to get your Google Reviews to show on your website. If you operate a WordPress website, we'd encourage you to take a look at a widget like the Elfsight one that allows you to readily embed your Google Reviews. If all else fails, you can create your own "reviews" page on your website and manually copy them over when they come in (but that's certainly not ideal, especially if you get several per week).
Tip #3: Turn good reviews into additional content.
In my past job, I ran everything related to our digital marketing, which included our social media. Since I saw all of the reviews come in on our Google My Business, but struggled to get a lot of reviews on our Facebook, I created a segment called "Testimonial Tuesday" where each Tuesday I would take a recent review and turn it into a neat, shareable social graphic that went on our Facebook, Twitter, and Instagram. It was a way to keep social content coming through, while also sharing with our pages some of the great reviews we received. This is just one of many ways that you can leverage your positive reviews and turn them into additional content that will fulfill some of your digital marketing goals.
Tip #4: Track your SEO progress.
If you're still not convinced that making the effort to get more reviews is worth it, let the numbers do the talking. Start tracking your SEO progress and create key metrics to follow (including your average placement on important keywords, the number of keywords that you rank for, your organic traffic, and more). Track your progress and see where you rank before launching your reviews efforts, a week after launching your efforts, a month after launching your efforts, and so forth. You should see a noteworthy gain with your increased reviews, and as you drive more traffic to your website, it will hopefully also lead to more sales (making any dollars you spent to get more reviews feel totally worth it). We would recommend SEMRush and Moz as good tools to get started on tracking.
In conclusion, Google Reviews can have a major impact on the overall success of your business's SEO – both locally and nationally. There are many ways for you to start collecting more Google Reviews, and we provided some tips on how to get the most of your review collection. For more tips and pointers on digital advertising and SEO, please feel free to reach out to our team! We'd love to chat with you.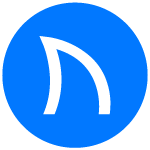 Ready to grow FASTER? Let's Talk!
Interested in having us help you grow?