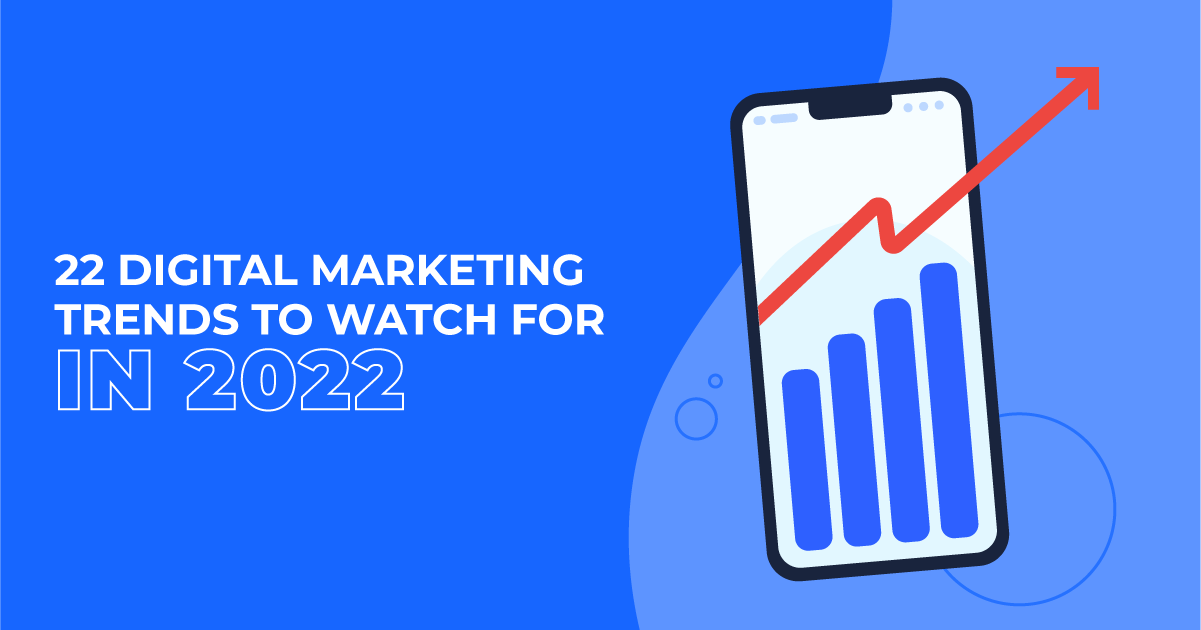 22 Digital Marketing Trends to Watch for in 2022
"New year, new me."

-your Digital Marketing Coordinator, probably
The best online advertisers are constantly monitoring trends and making adjustments to their marketing efforts. At AdShark, we have the luxury of helping over 75 current clients with their digital marketing strategies including SEO, PPC, web design, and more. All of them have one goal in mind for 2022: to grow.
The digital landscape in 2021 was characterized by change, as we saw the popularization of new social media platforms like TikTok and the increase of advertising spend and digital advertisers globally. We also saw Mark Zuckerberg, with a bottle of barbecue sauce behind him, announce the emergence of Meta. Here are some additional highlights from the past year of digital marketing:
Global social media users rise to 4.55 billion, up almost 400 million in 12 months (via Kepios)
Digital advertising spend was set to account for over 64% of total advertising spend in 2021 – up from 60% in 2020 (via GroupM)
Google was projected to have around 1.2 trillion searches worldwide in 2021, which equates to about 40,000 every second (via Internet Live Statistics)
The new year has always carried with it new opportunities. For some, that may involve dipping their toes into the world of online advertising. For others, it may mean refining and growing existing digital strategies. Regardless of where you're at, this article is for you! Let's dive in as we go through our 22 predictions for trends to watch in 2022.
#1 – CPMs continue to rise in 2022
CPMs, or costs-per-thousand-impressions, are heavily influenced by the number of advertisers that you're competing with on a paid search or paid social platform. The more competition, the higher CPMs (as a whole) you can expect. This is why we typically see client CPMs rise by 40-60% in late November amidst the flurry of holiday promotions. In fact, social media advertising CPMs rose from Q2 2020 to Q2 2021 by over 41% (via Statista).
What to Do: To mitigate the rising CPMs, we would recommend increasing budgets (as you're able) to provide more opportunity for results on paid social and paid search channels. Furthermore, finetune your objectives and improve your creative (imagery & copy) to receive more engagement and help you earn more impression share.
#2 – Privacy regulations heighten
In 2020, we had the CCPA go into effect. In 2021, Apple's iOS 14 updates made attribution more challenging for advertisers. In 2022, we're all wondering 'what's next?' What we know is Firefox and Safari have already defaulted to blocking third-party cookies, and Google is planning to do the same in 2023. This will make it more difficult for advertisers to have access to key data points on internet users, and will certainly pose challenges when it comes to ad attribution.
What to Do: for now, be patient. It's important to remember that platforms like Google and Facebook rely heavily on their ad revenue. Google's already working on a new browser-based tracking standard (Federated Learning of Cohorts) and new solutions like TradeDesk's Unified ID 2.0 are being developed to enable cross-site targeting and attribution. We'll continue to keep you updated as the year progresses.
#3 – A wider talent pool of digital marketers
This is good news for everyone, including us! We are constantly looking for digital marketing strategists to join the AdShark team, and we're not alone. Digital marketing careers are one of the fastest-growing – including "Digital Marketing Specialist" as being a top 10 sought-after position, according to LinkedIn. As the need for digital marketers has grown, curriculum and majors have increased in the colleges and universities. We are in the fortunate position of having more and more entry-level marketers exiting college with basic experience and education in digital marketing.
What to Do: Depending on your business' goals, you may benefit from this trend in a number of ways. You may have the ability to hire a digital marketing specialist yourself, you may benefit from your digital marketing agency being able to grow their staff and resources more easily, or you may even be able to outsource your preliminary digital ad buying to a freelancer with basic experience.
#4 – As other social media platforms rise in popularity, Twitter takes a step back


Look, stats can sometimes be deceptive. Twitter has consistently grown in overall users and was just shy of 400 million users in 2021 (via Backlinko). The reality is, only about half of those are active, monetizable daily users. And even the active ones aren't engaging to the same degree as they might on other social platforms.
A Social Insider study found that Twitter's average post engagement rate was a paltry 0.07%, compared with Instagram's 1.16% engagement rate. If you ask Google "is Twitter declining in popularity?" you'll find a mix of responses. Some believe it's set for a comeback, while others make the claim it'll be obsolete by 2025. We simply believe that engagement numbers will continue to drop, leaving more users less inclined to commit resources (time and money) to the platform.
What to Do: If you're looking for a new platform to run digital ads through, Twitter still may be worth your time. There's less competition, and still a fairly high amount of daily users, allowing for favorable CPMs. If you're looking to run organic content, just prepare yourself for lackluster engagement unless you spend time engaging with others' content (sparking conversation, retweeting/quote-tweeting, etc.).
#5 – A little mo' video
Okay, or a LOT more. I'm going to try to avoid being the cliche marketing blogger who hypes up the importance of video marketing. Instead, I'll let the stats do the talking. Stat #1: online videos will make up more than 82% of all consumer internet traffic in 2022 (Cisco). Stat #2: 84% of people say they've been convinced to buy a product or service because of a brand's video (Optinmonster). Marketers who use video grow their revenue 49% faster than those who don't (WordStream). It's time to put together a video marketing strategy that works for you.
What to Do: The first thing to do is create a budget for video marketing. Most videos, if produced by an external agency, will be between $2,500 and $10,000 in cost. That's… a lot, I know. However, video is becoming even more affordable to produce on your own, and hiring an internal staff member to produce them may be viable for your business. Secondarily, you could look at affordable video subscription services, like our friends at Chezy offer, to achieve high-quality video for a fraction of the cost.
#6 – The growing influence of influencer marketing
Hey, thanks for coming to my blog! Like and subscribe, and use promo code "JackIsTheMan" to receive 15% off your next blog visit. Sorry, just trying to get in some practice for the lucrative, growing business of being an influencer. In fact, 2021 numbers projected just shy of $14 billion in influencer marketing revenue, compared with less than $2 billion in 2016 (via InfluencerMarketingHub). We'd only expect that number to grow in 2022, as more brands flock to find influencers and affiliates to bring their products or services to market.
What to Do: Spend some time determining if influencer marketing is for you. If you've been running paid media and had lackluster results, perhaps a more personable approach from a trusted figure in your industry would go further. If you have some influencers in mind for your product, reach out to them via Instagram or their website! Many will have their business emails readily available. Otherwise, you can try to identify additional influencers through platforms like HypeAuditor.
#7 – OTT advertising takes more market share from traditional cable
If you've been a frequent reader of our blogs, you've already seen us talk about OTT (over-the-top) advertising in a previous post. OTT refers to online, streamed video content through platforms like Hulu, SlingTV, Roku, and more. From 2020 to 2021, OTT advertising grew by about 115%, and it's set to grow even more in 2022. Why? Because OTT advertising allows advertisers to reach an increasingly large audience of users, to be more advanced in ad targeting, and to have access to more reports and resources to gauge effectiveness. 
What to Do: Reach out and have a conversation with our digital marketing team! We'd love to help you navigate the wonderful world of connected TV, and OTT advertising. The process will involve identifying more about your customers and your brand, recommending creative strategies, and selecting channels and mediums that make the most sense for you.
#8 – Brand storytelling becomes an ever greater necessity in advertising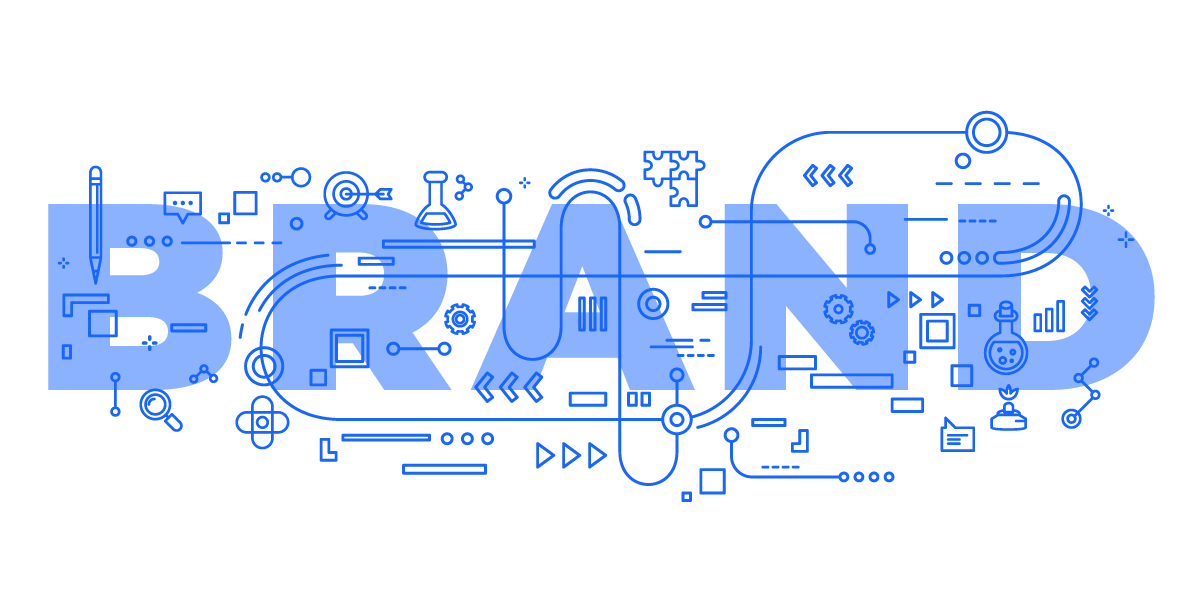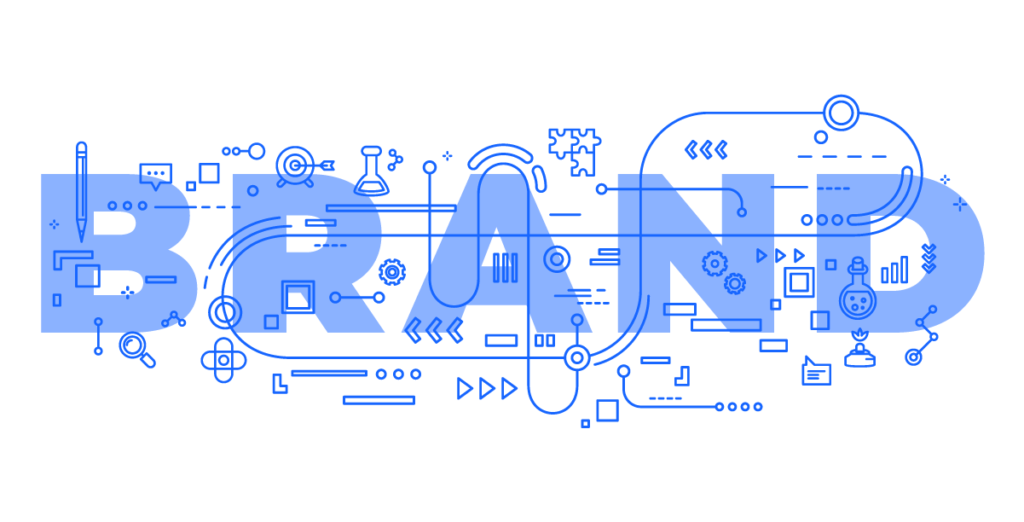 Flashy products and promotions alone won't move the needle. When it comes to new customer acquisition and top-of-funnel marketing strategies, it will continue to become more important for customers to get to know the people, the mission, and the values that make up your business. Thus, brand storytelling becomes even more key! In fact, a recent Havas Media Group study suggested that 77% of consumers buy from brands who share their values. If you want to earn new business, you better start finding a better way to tell your story.
What to Do: Now is as good a time as ever to lock in your mission statement, unique selling proposition, and core values. Also, take it a step further – share it. This will be a helpful strategy in recruiting new employees and new customers. Find unique ways – videos, infographics, website hero banners, etc. – to share more of your identity with potential customers.
#9 – Usage rates rise for LinkedIn
Endorse me on LinkedIn for endorsing LinkedIn. The social media platform that my professors harped on me to join in college is officially making my trending list – what a world! In 2021, LinkedIn boasted a global user base of over 740 million – up from 160 million just ten years prior (via Oberlo). In 2022, we'd anticipate the number of users continuing to rise, in part due to the great member engagement. Between March 2019 and 2020, LinkedIn saw increases of 55% in conversations between connected members, 60% in content created, and 23% in messages sent (via LinkedIn). For this reason and more, LinkedIn has grown in popularity with professionals and is seen as a huge lead gen opportunity for many businesses.
What to Do: Join the conversation! Get your business development folks using LinkedIn, and sign them up for a premium membership. Grow your company's page on LinkedIn and attempt LinkedIn advertising (particularly for employee recruitment).
#10 – Companies invest in content marketing to bolster SEO
Acquiring backlinks is tedious, and re-writing meta descriptions can be mind-numbing. Currently, 57% of marketers agree that on-page content development was the most effective SEO activity (via Content Marketing Institute). Businesses will need to continue to invest in employee time OR freelance help to build up their blogs and landing pages. On top of that, consider ways to turn these resources into a lead funnel through pop-up forms, contacts, locked content, and more. Watch the SEO juices rise!
What to Do: Invest some time into tools like Google Keyword Planner and SEMRush. These keyword planning tools will help give you some great ideas for potential content. Also, monitor your own ranking on keywords through tools like Google Search Console and Pro Rank Tracker to help spot opportunities!
#11 – More offline sellers take a shot at eCommerce
U.S. retail sales via eCommerce were up by over 16% in the first three quarters of 2021 from the first three quarters of 2020 (via DigitalCommerce360). With more individuals shopping from the comfort of their home, brick and mortar businesses have been forced to find new ways to bring their products to market – and the ease of launching an online store has certainly helped!
We see it quite often with our own clients. As we build out their WordPress sites, several customers have asked for the potential to add individual products over time, too. Through WooCommerce, BigCommerce for WordPress, and other plug-ins, it's been easier than ever for traditional businesses to plan for online selling. Also, look for restaurants to continue to grow their online ordering capabilities!
What to Do: If you're a traditional business looking to get into eCommerce, check out this blog. Here, we talked through nine steps involved in launching an eCommerce store, with some helpful hints sprinkled in throughout the blog.
#12 – A lot of businesses give TikTok a shot, but only a few do it well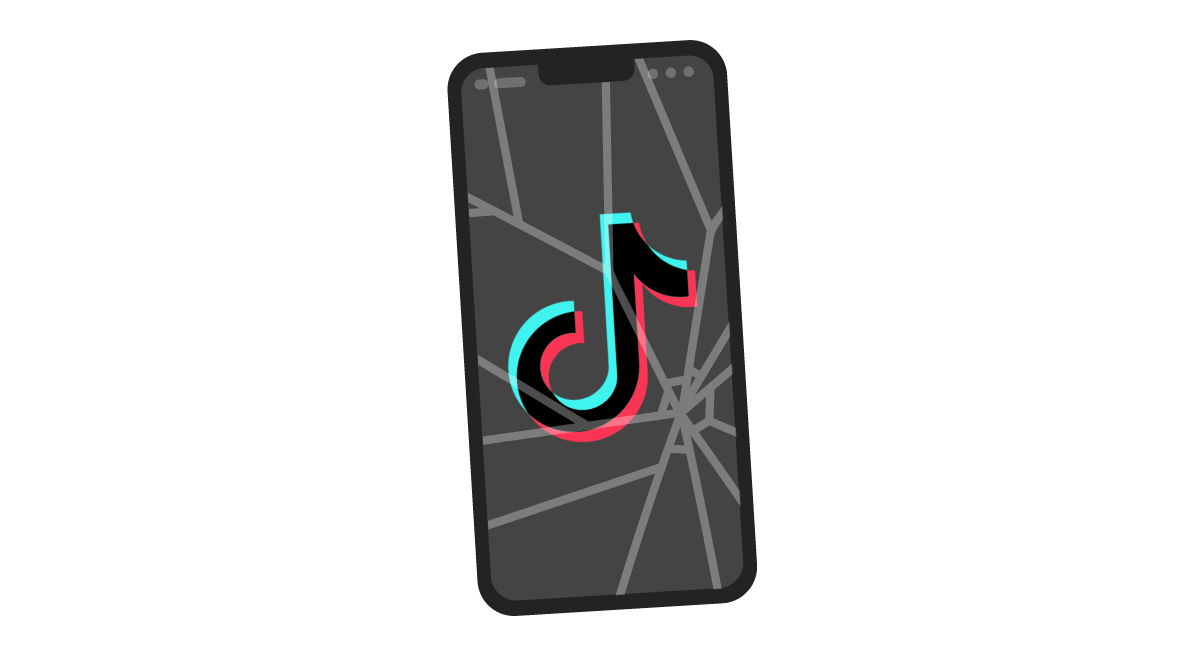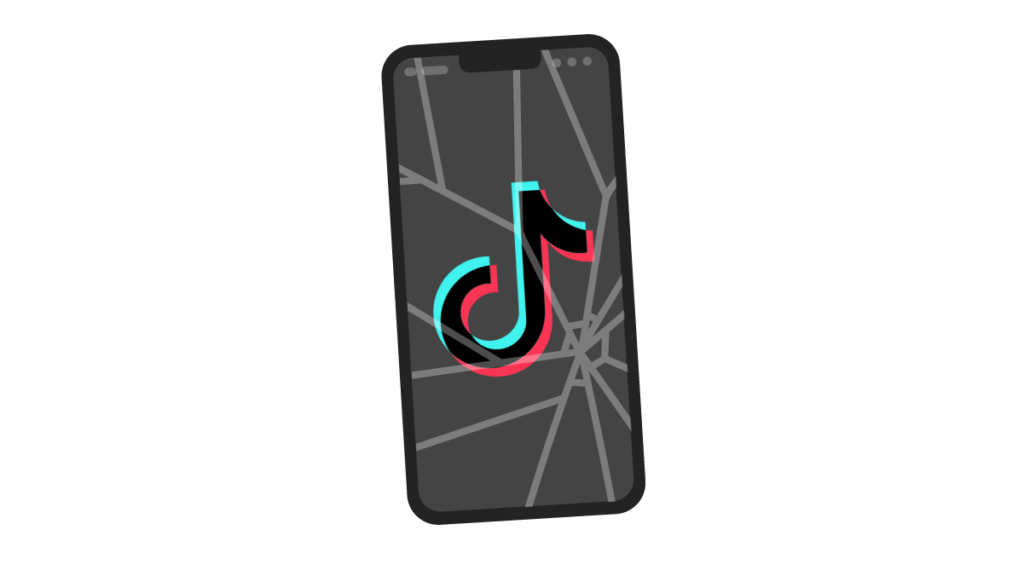 Conference rooms across the world are filled with executives trying to find a way to connect with younger generations. We gotta be on TikTok, they'll say. Trust me, my daughter uses it. Though the rise in popularity is legit (from 130 million users in 2018 to 1 billion users in 2021), it doesn't mean every business needs to have a presence on the short-form video platform. The success stories of TikTok for musicians, businesses, and content creators may be giving us a false expectation that TikTok can help our brands "blow up." In actuality, it requires great consistency or a considerable advertising budget (and compelling ad creative) to help make an impact on this social platform. Naturally, I'd anticipate some burnout from businesses who try and fail to get their follower numbers up.
What to Do: If your audience isn't on TikTok, don't worry about wasting your time! Almost 33% of TikTok's users are under the age of 19, and 50% are under the age of 34 (via InfluencerMarketingHub). If your brand is looking to leverage this audience, make sure to put ample time into your creative efforts, particularly if running ads. On this platform in particular, it's imperative for ad content to seem native to TikTok.
#13 – A greater focus is placed on customer retention than new customer acquisition
I'm reminded of an episode of The Office where Ryan and Michael are discussing new facts that Ryan learned in his business class. They were discussing customer retention and Ryan, to Michael's surprise, noted how much more profitable it is to take care of current customers rather than spending time acquiring new ones. 15 years later, and that case still rings true. In fact, a Markinblog study found that the probability of selling to an existing customer is 60-70%, while the probability of selling to a new prospect is 5-20%.
Businesses will have to up their email marketing, remarketing on social/display, loyalty programs, and cross-selling abilities. They'll also have to find the unique intersection of customer service and marketing to bolster their client gifting, surveys/feedback, and additional touchpoints.
What to Do: Start to prioritize marketing to your existing customers. Don't let the woo phase end. Continue to keep great customer records (including info on birthdays, and more) to have routine touchpoints with your customers. Find new business opportunities (products, services, programs) to market to your customers, and develop new ways to boost their loyalty to your brand.
#14 – Improved audience segmentation becomes a MUST for social media advertisers
I have a friend named Bill. I've been friends with Bill for years – he knows me well and we have a lot of inside jokes together. Bill has a friend named Scott. Scott knows me a bit, but not to the same extent as Bill (Scott and I have never hung out). I also walked past two random people on the street and heard that their names were Jeff and George. If I'm throwing a party and I send Scott, Jeff, and George the same invite that I sent Bill… they'll think I'm a weirdo.
I am a weirdo, but that's not the point. The point is that Bill (who knows me well), Scott (who only knows of me because Bill does), and Jeff and Goerge (who don't know me at all) shouldn't all be receiving the same message from me. So why do we treat advertisements this way? Look for more companies to take advantage of audience segmentation in 2022 so that previous customers, brand engagers (with no purchase history), and new audiences aren't all receiving the same message.
What to Do: Start to build out your marketing funnel. Your top-of-funnel audience should be individuals who match demographics & interests of your customers, but haven't heard of you. Your middle-of-funnel audience should be individuals who have heard of you (engaged with previous ad, watched video, visited site) but haven't made a purchase. Your bottom-of-funnel should be your current customers. Let us know if you'd like to talk more about your paid social strategy.
#15 – Businesses start prioritizing how they rank on voice search
Hey Alexa, why should I care about Voice SEO? Because we increasingly love searching for things on our smart devices. In fact, the global smart speaker market rose by over 20% this past year (via TrueList). With searches that take place over voice-connected devices, it's important that you understand the difference in ranking. Rather than getting several pages of search engine results, Alexa, Siri, or whichever other AI provides your answers gives one result. Winning featured snippets is more important than ever, and predicting questions that may be asked becomes an important part of your content marketing mix. 
What to Do: Start to grow your content and aim to win featured snippets. We wrote an extensive blog about a year ago with tips on how to grow your Voice SEO ranking, and the information is still valid! Give it a read.
#16 – "Mobile-first marketing" becomes a household term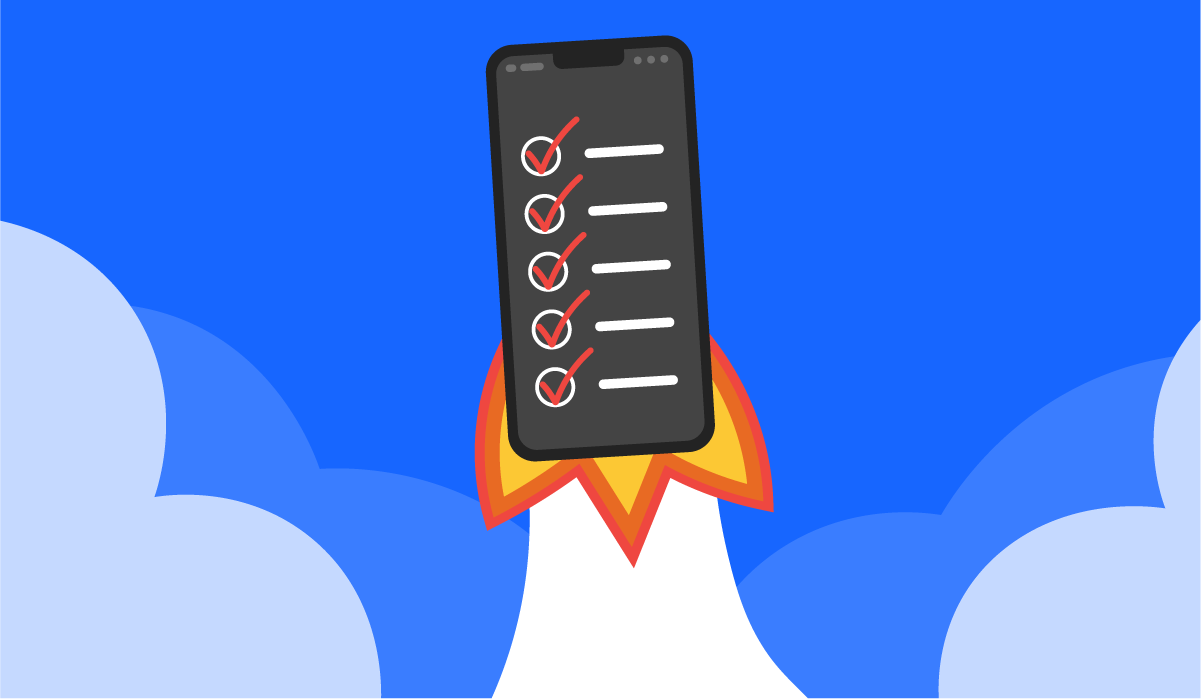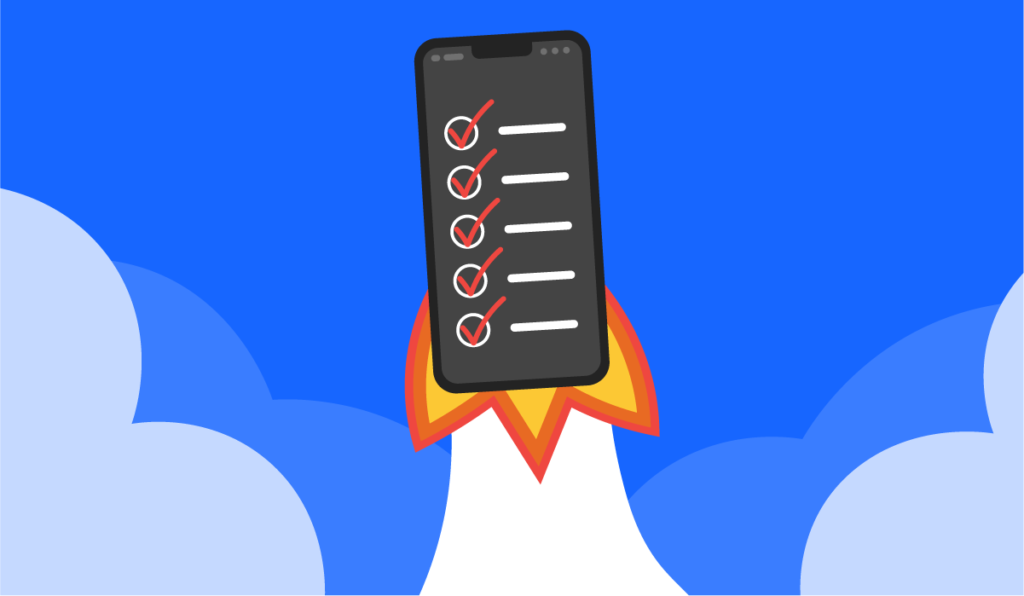 There's over a 50% chance that you're reading this article from your phone. In fact, research suggests that in 2021, about 54% of all website traffic came from mobile phones (compared with ~43% from desktop). Though marketers are typically making web edits on their desktops or laptops at work, how often are you thinking of the way those new landing pages look on mobile devices? What about the conversion rate optimization? The way your content formats? Developing a mobile-first marketing mentality means prioritizing the way content looks, reads, and feels on your iPhone or Android device, rather than desktops or laptops.
What to Do: Start preparing yourself! If you haven't had a website update in a while, consider reaching out to a web development agency who can help walk you through the steps. Prioritize the way your site looks on mobile, and aim for a responsive design that will look great on whatever screen it appears on.
#17 – Facebook (Meta) still dominates social media advertising
It will take a while for another social media platform to become as robust in its targeting and reporting as Facebook. We have clients inquire with us quite often: are people even using Facebook anymore? Yes, yes they are. In fact, Facebook has over 1.93 billion daily active users (Statista). Factor that in with the success of their brother-from-the-same-Meta Instagram (500 million daily active users), and you can have a wide daily reach through Facebook's advertising platform. iOS 14 updates may have made it more difficult for advertisers to attribute ad results, but agencies like ours have found workarounds to keep Facebook advertising as a successful option for our clients.
What to Do: Don't stop advertising on Facebook. Take advantage of features like custom audiences, lookalike audiences, and more to successfully target users in your campaigns. Look into new channels, build up new creative, and get the most out of your Facebook advertising in 2022!
#18 – Increased appearances of featured snippets in SERPs
Featured Snippets are brief excerpts from a web page that appear on Google's search engine results pages, primarily after questions are asked. In fact, if you want to see an example of a featured snippet, search "what is a featured snippet." According to Moz, almost 24% of all Google searches in 2020 resulted in a featured snippet, and that number has only grown over the past year. These featured snippets get approximately 8% of all clicks (via SearchEngineLand) and typically appear at the top of the page. Landing a featured snippet from your web content is crucial to growing web traffic. 
What to Do: To earn more featured snippets, start to write content that answers questions. Identify commonly asked questions, write "here's how" recaps, use FAQ schema markup, add TL;DR, and more. Note: it's even better to research questions and see if any featured snippets currently show up on those searches. If not, perhaps you've identified an opportunity!
#19 – Improved results from Local Service Ads on Google
Local Service Ads provide a unique opportunity for businesses to have their ad show up at the top of the page next to a picture, business name, and Google Guarantee badge. These ads were originally tested in 2015, before growing into more markets in 2018 and 2019. To this day, they're still extremely under-utilized but can be very effective in earning more real estate on SERPs. These service ads can be a great fit for realtors, lawyers, plumbers, and additional service providers with a local focus. I could go on and on about how to get started with Local Service Ads on Google, but Google will do an even better job of explaining it themselves. Check out how in the "what to do" section.
What to Do: Learn more about Google's Local Service Ads and see if they could be a good fit for your business!
#20 – More businesses take a shot at podcasts and audio marketing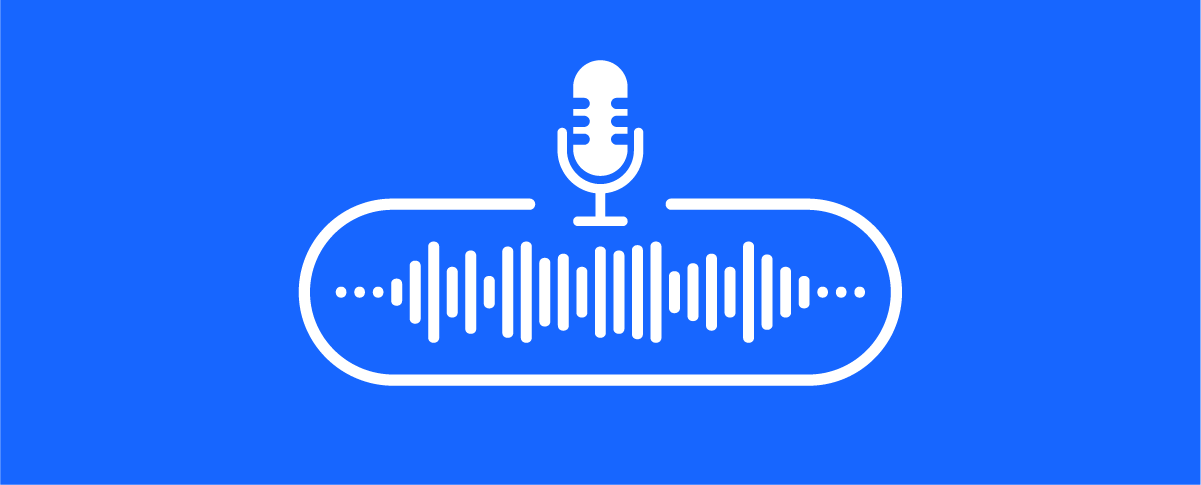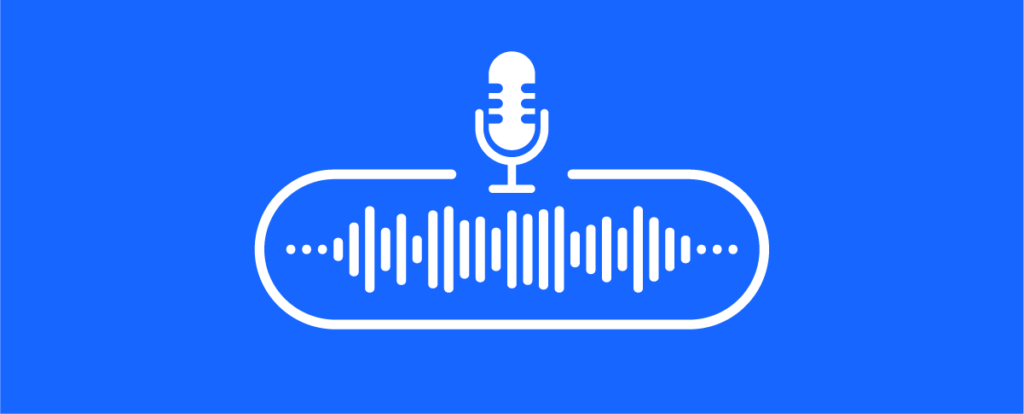 What I'm trying to say is that we're not going to say adios to audios. According to a 2021 study, 80 million Americans were weekly podcast listeners. That's almost 28% of US adults, compared with 23% of US adults who get their weekly recommended exercise. In essence, we like Joe Rogan more than the treadmill. Starting a podcast doesn't require a huge investment – a few mics and some recording software may run you $500, and there are free and inexpensive ways to distribute your podcast as well. Whether your business plans to make its own podcast or sponsor an existing one, keep an eye (or ear) on the audio marketing world as it continues to gain more of our attention.
What to Do: If you have the desire to start a podcast, try to bank up about 8-10 episodes in advance. Keep it fun but informative. Otherwise, look into podcasts that align with your brand and find a way to support it. For eCommerce companies, you may find success in providing an existing podcast with an exclusive coupon to help gauge the effectiveness of the sponsorship.
#21 – Increased importance of Google My Business and local SEO
Here's what we know: almost half of all Google searches are local (GoGulf). Here's what else we know: if you haven't prioritized local SEO or your Google business listing, you're a bit behind. In 2022, we anticipate that the importance of a well-optimized Google My Business and website will only increase. It's going to be crucial for your company to take time to improve your GMB listing to help it rank in the "snack pack" (first 3 business results shown on Google's SERPs). Don't worry, we're here to help.
What to Do: Take a look at this blog and learn some tips for improving your Google My Business and bolstering your local SEO as a whole.
#22 – Customers will be looking to shop directly from your social media pages
We've got Instagram Shopping, Facebook Shops, Pinterest Shopping, and more. Social media platforms are continuing to make it easier and easier for individuals to shop directly from the platform, without needing to click a link and go visit a site. Customers are growing more and more comfortable with the process of purchasing directly from a site, and companies like Zimba have seen over 1,200 incremental orders from their social media shops. In most cases, store setup is free and the social media advertising platforms will even offer credits to try advertising to these stores. If you've been debating whether this is a right fit for you, now may be the time.
What to Do: Our guidance would be to begin by exploring Facebook & Instagram. With a wide number of users and several credits and advertising offers associated with launching your store, it's well worth your effort in 2022.
---
As the new year gets rolling, we hope you enjoy your most profitable year yet! If you like what you read but want to continue the conversation – let's chat! Our team of digital marketing strategists are committed to staying on top of all of the trends to help our clients make informed decisions that will grow their business. Please feel free to reach out to jack@adsharkmarketing.com with any questions. Thank you!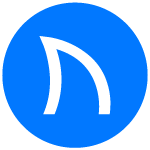 Ready to grow FASTER? Let's Talk!
Interested in having us help you grow?