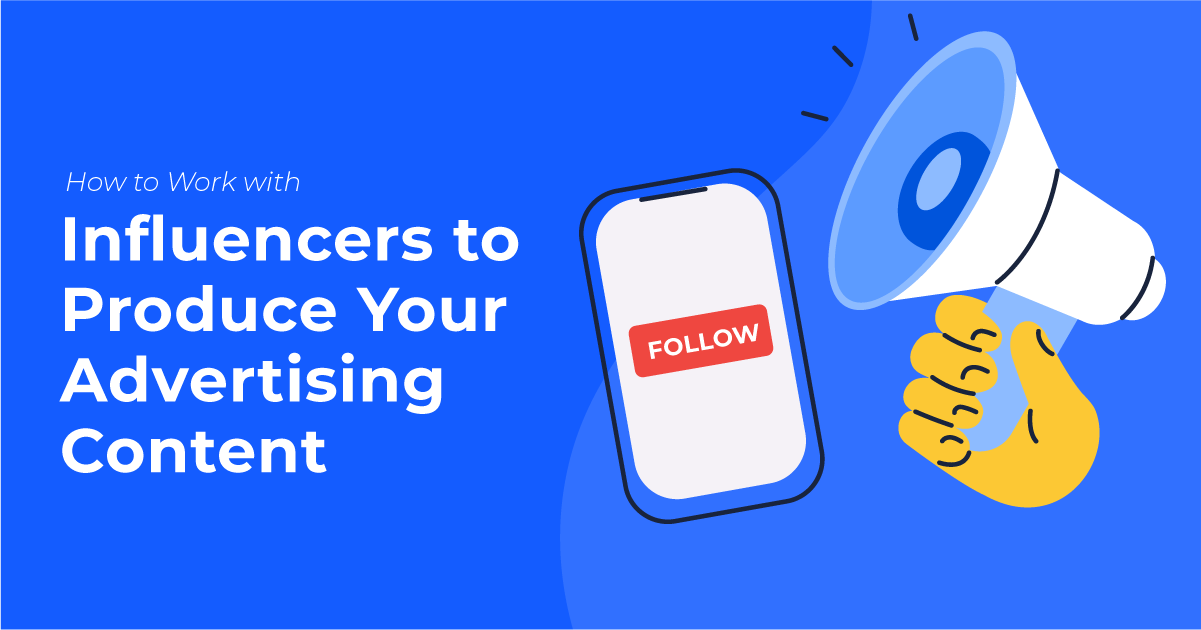 How to Work With Influencers to Produce Your Advertising Content
If you've been along for the ride on the AdShark blog, you'll sense a pattern with our 2023 blogs. In recent weeks, we've written about short-form video content and about how to launch your TikTok advertising.
In both blogs, we touch on the value of developing organic-style videos to use in your advertising. The benefit is that your audience will trust content that feels authentic and features real people using your products.
But where do you go to find these people? Requesting customer testimonials is an option, but your customers may not be as in-tune with the trending sounds and styles as content creators or influencers are.
In this week's blog – we'll focus on how your brand can develop relationships with influencers, and how to best utilize their content in your digital ads. Let's get started!
What is influencer marketing and does it really work?
Some marketing scholars like to trace the history of influencer marketing all the way back to the Roman Gladiator days. In reality, the modern era of influencer marketing has really emerged in the last 10 years as new media, reality TV, and social platforms have risen.
Influencer marketing refers to a brand or business partnering with creators of online content to help market their products or services. The value of this form of marketing stems from one of two areas:
Being able to leverage an influencer's network and get your brand in front of their products, or
Being able to receive high-quality videos and imagery from an online personality who specializes in producing social media content
In both cases, brands stand to gain a lot from working with influencers to produce content. Some stats to prove the value of influencer marketing include:
93% of marketers have used influencer marketing
Influencer marketing expenditures are expected to grow by nearly half-a-billion dollars in the US in 2023
The creator economy is growing, with an estimated one billion individuals worldwide self-identifying as content creators
It's possible that the most affirming stat is this: 61% of consumers trust influencer recommendations, compared to 38% who trust brand-produced content. As a brand looking to establish trust from new customers, it's time to figure out your influencer marketing game.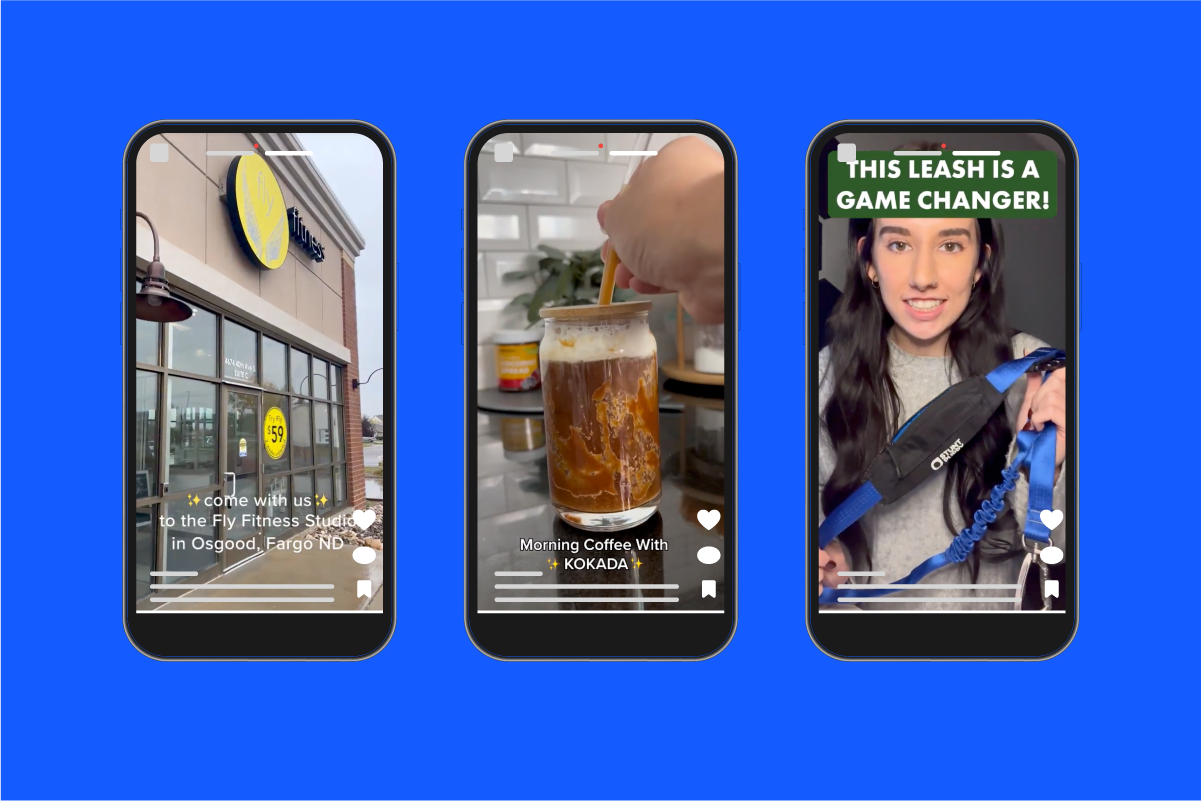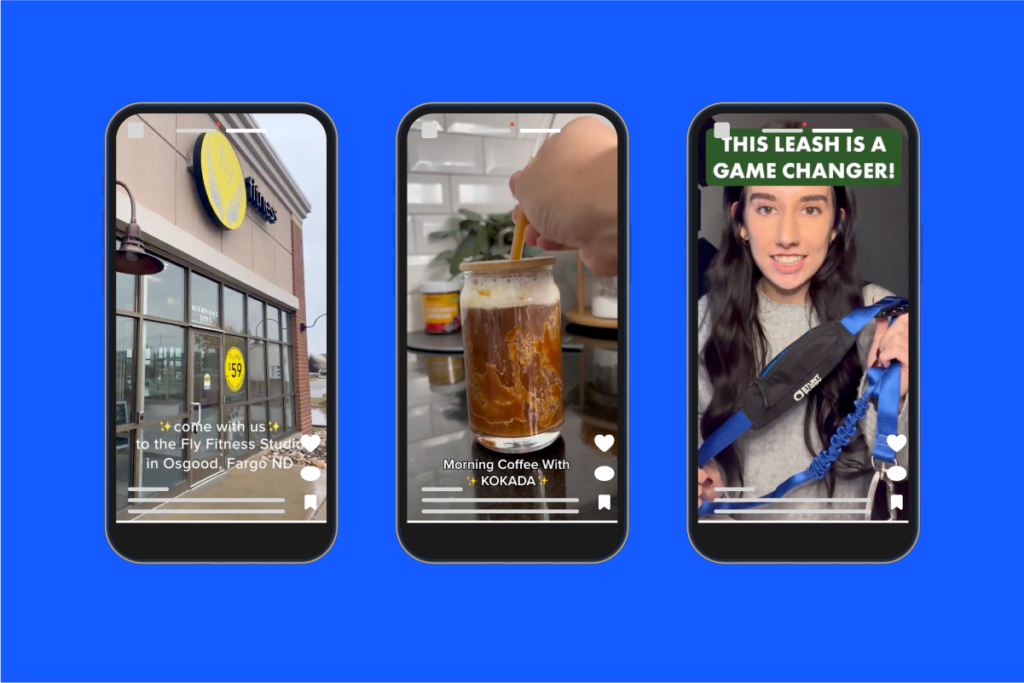 Finding Influencers to Work With
Convinced that your brand should be working with influencers? Great! Not sure where to go next? No worries.
In general, there are three different ways that you can find influencers to work with: #1 – searching on social media platforms, #2 – utilizing a third party platform, or #3 – putting out a call for influencers.
Searching on Social Media Platforms
Searching on Instagram:
Search hashtags related to your industry (i.e. #dogmom for a pet-related business) on Instagram and Instagram Reels
Look for content that has performed well (top results) and go to the user profile.
Ideally, the user profile has over 3,000 followers and the information you glean from their page suggests they may be a good fit to represent your brand.
See if they have an email address to contact for business inquiries, a website where you can learn more, or simply send a direct message to their page.
Note: if they have recent posts that include product endorsements, it may be a good signal that they're open to influencer work or brand partnerships!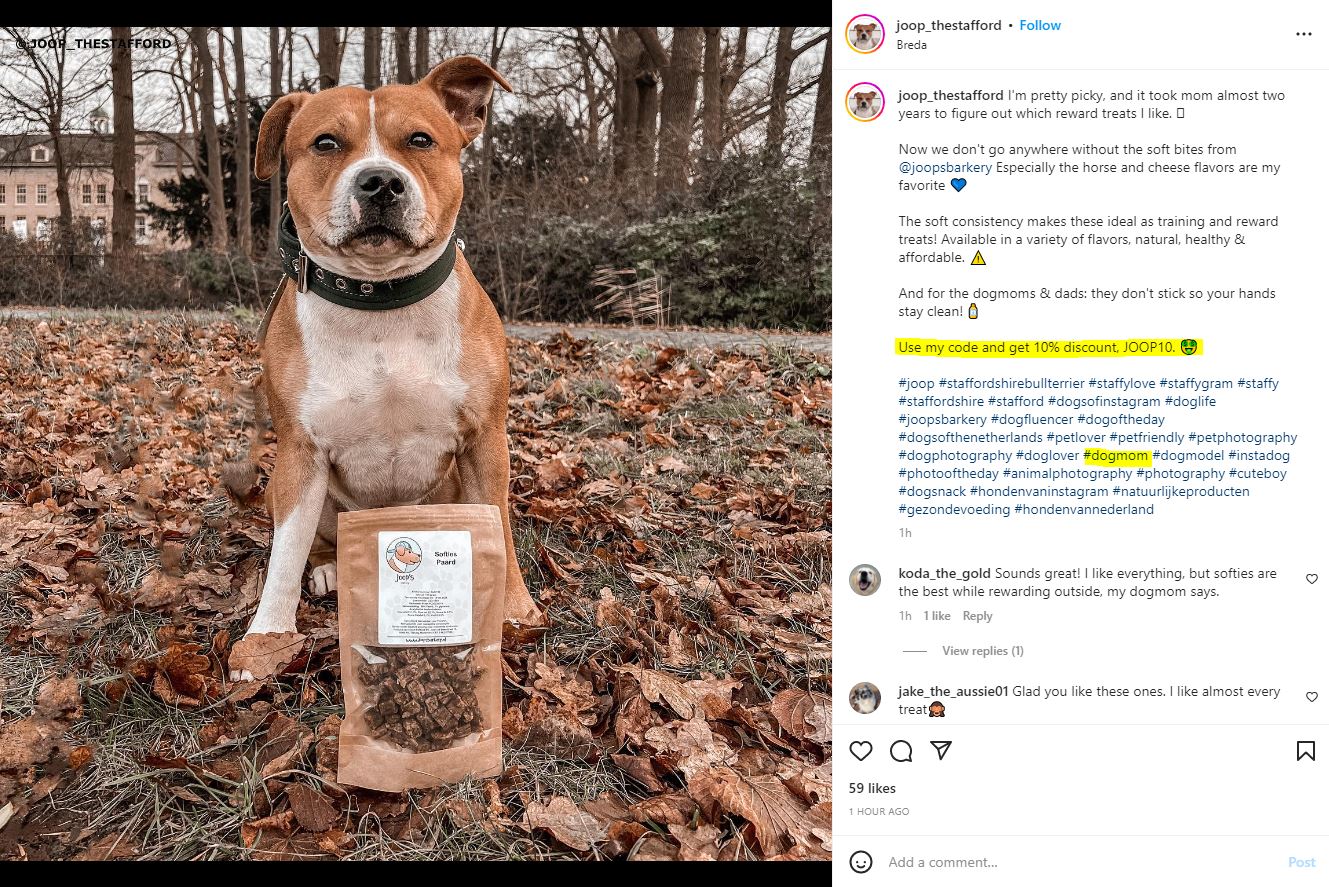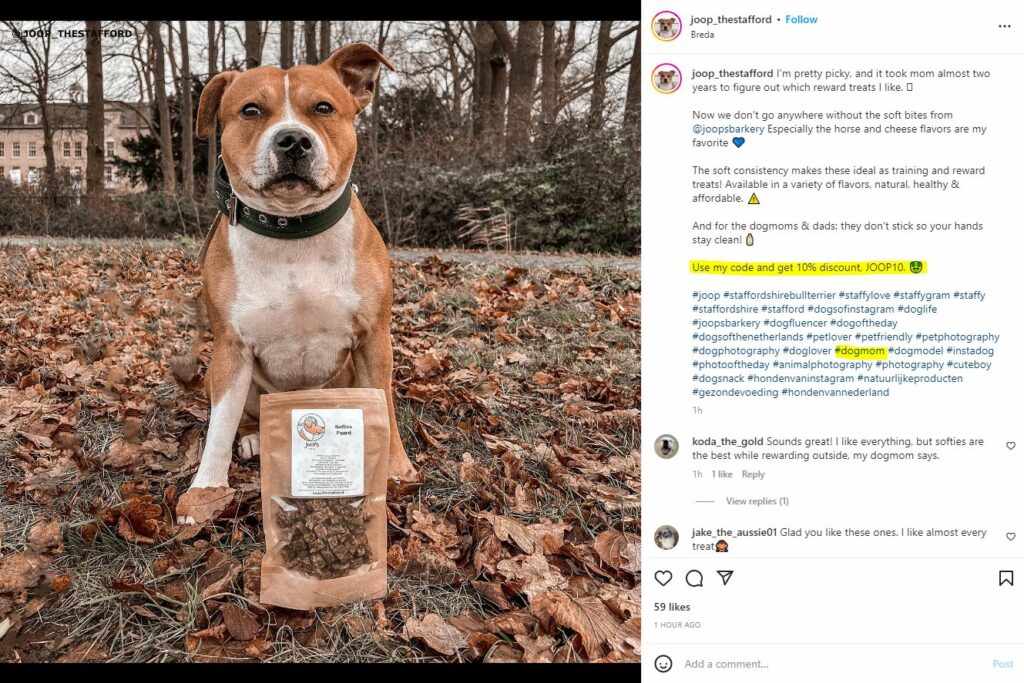 Searching on TikTok:
Doing your own search:

Search for hashtags related to your industry, once again, and look for content that has performed well
Go to the user profile, see if they would be a good fit for your brand.
If they feel like one, connect with them by finding a business inquiries email on their page, or sending them a DM on TikTok

Utilizing TikTok Creator Marketplace:

Create a (free) account on Creator Marketplace
Verify your business
Select the location (i.e. United States), category (i.e. Lifestyle – Food) and any other filter items you need
Scan through creators' platforms and see if any are a good fit for you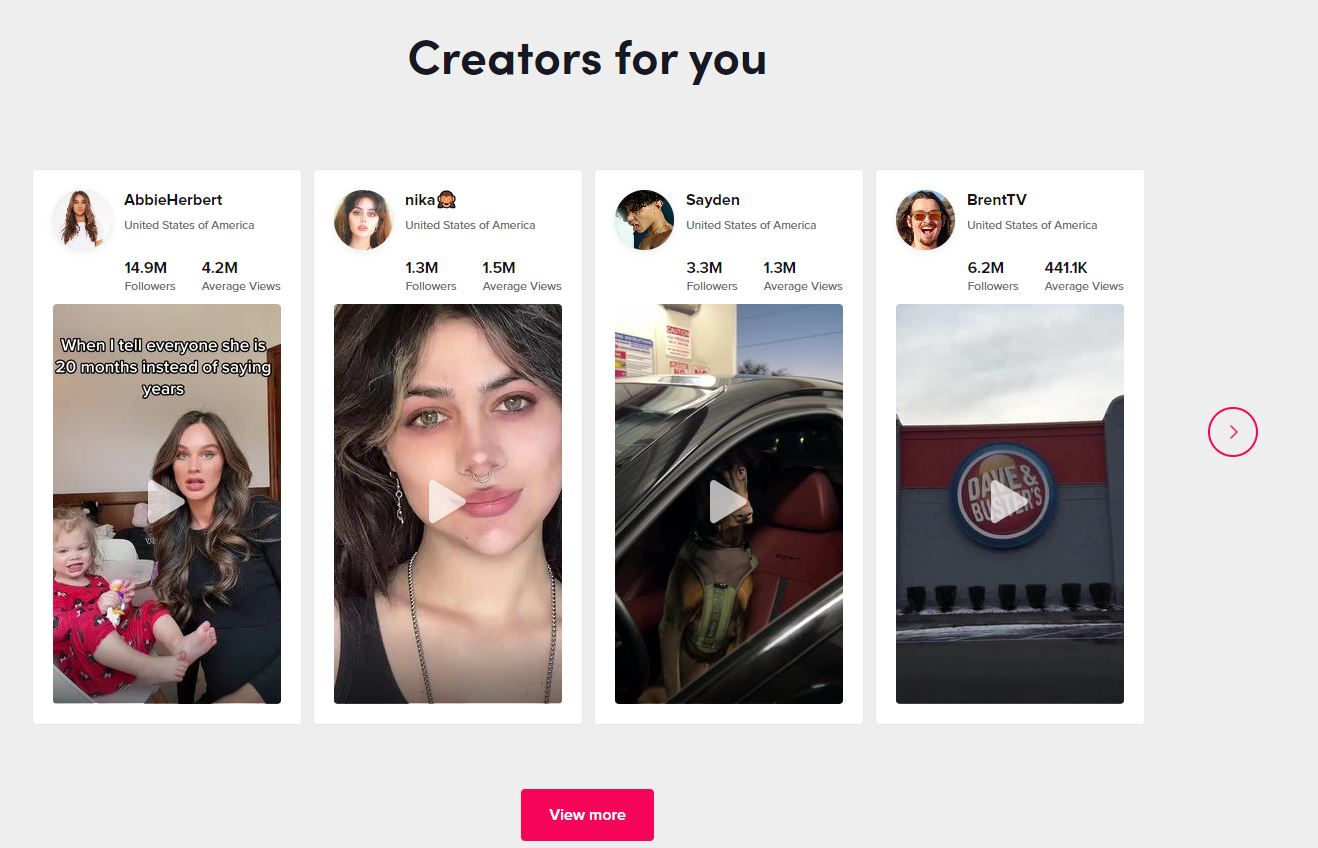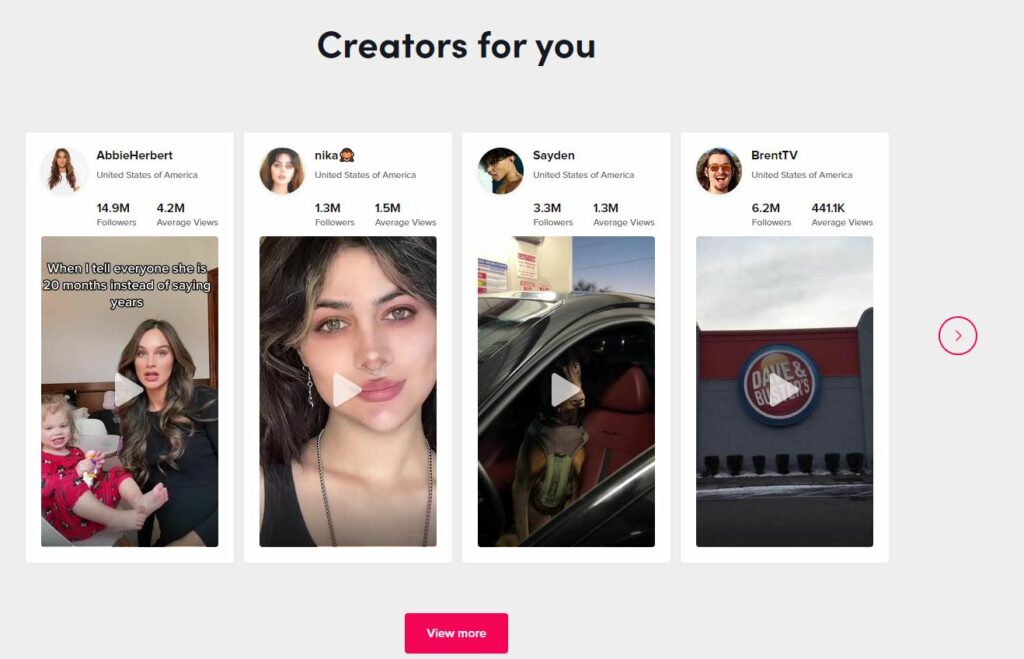 Utilizing a Third Party Platform
If you're wishing to save some time on your search, you can always utilize the services of a third-party influencer platform. There is a growing contingency of businesses out there that serve to connect brands with influencers. Some notable ones include:
Our recommendation would be to ask for demos & pricing information from any of these options (or the list of additional content creator sites) and see which is the best fit for you. Many of these platforms may also offer a free trial for you to utilize.
Putting Out a Call for Influencers
If your brand has a strong enough social following of your own (3,000+ followers) and/or strong monthly traffic on your website, consider putting out your own call for influencers!
Though not every brand (especially newer brands to the online marketing world) will have a long list of eligible followers, for some brands it's a great way to build authentic testimonials and product endorsements from people who actually have used your products. And did so without being asked to do so.
Start by creating an "Ambassador" page on your website, where you detail what it takes to be an ambassador of your brand, and the benefits involved.

Include a contact form to allow for people to readily submit an application to become an ambassador

Promote your ambassador program both organically and through social media ads to drum up even more awareness for the initiative.
Review apps and find individuals who have strong followings and solid examples of past content they've created.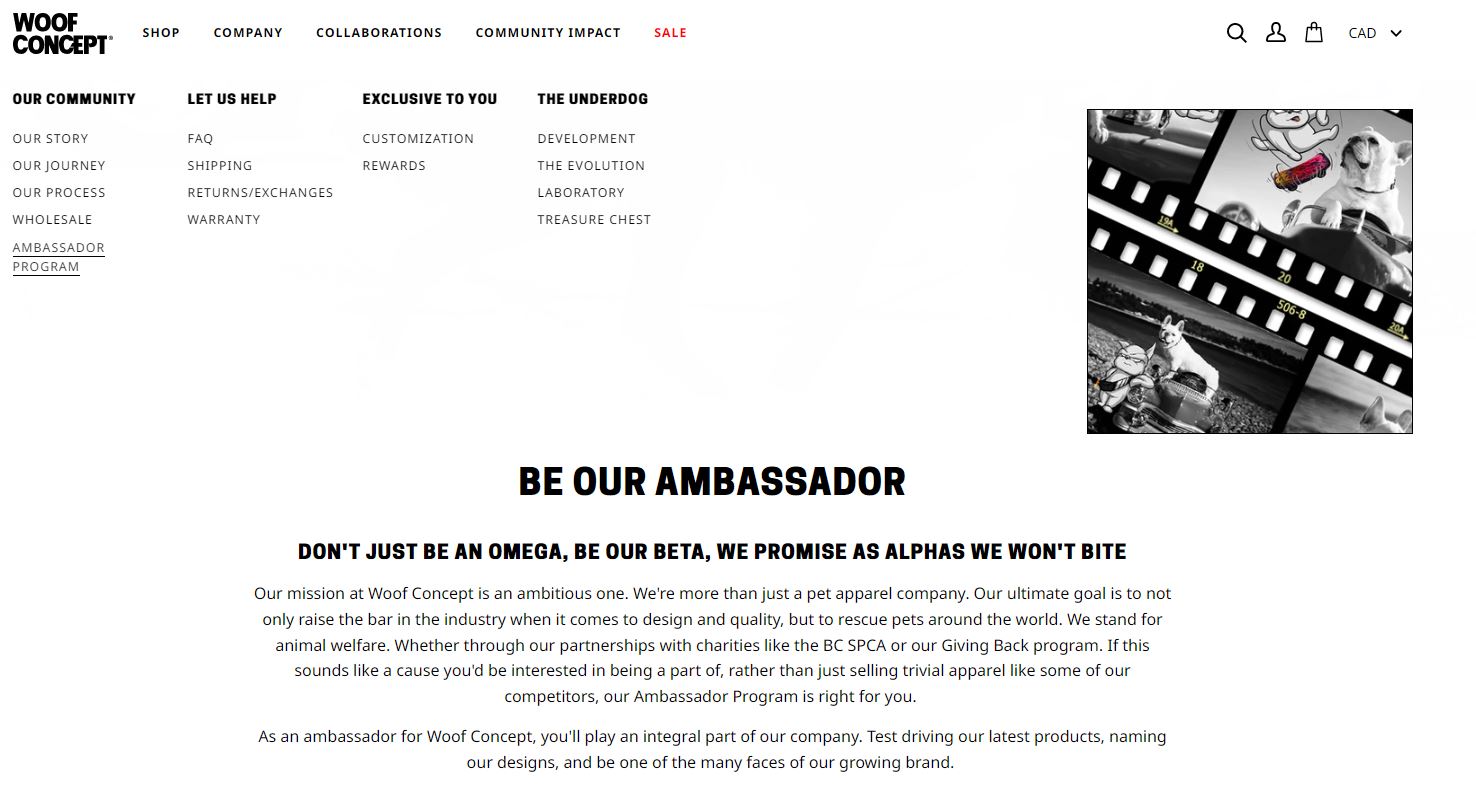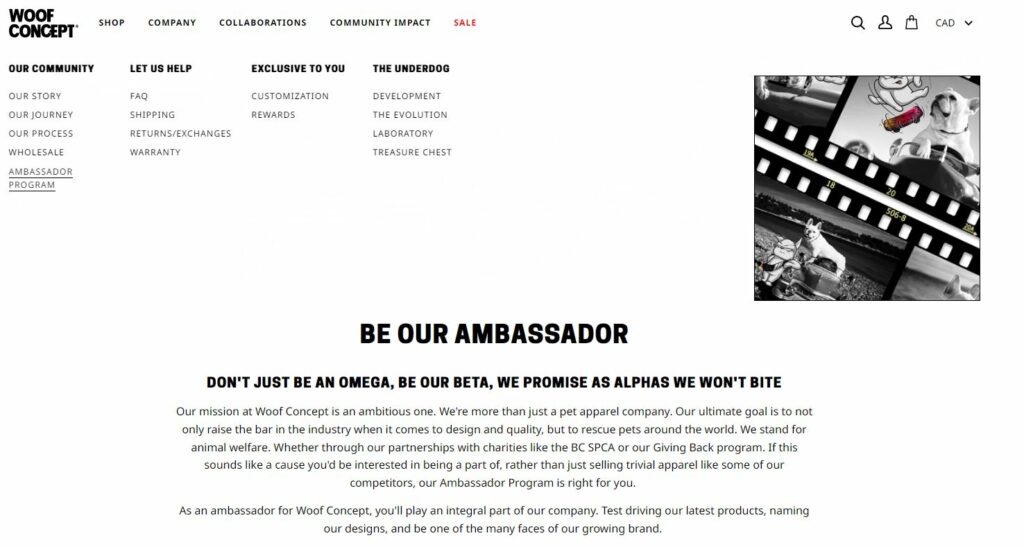 How to Use Influencer Content in Your Digital Ads
Some of our reading audience will simply look for influencers to post content on their pages and be content with that. For us, we find even more value in being able to repurpose the content that influencers produce and use it for paid social media advertising.
If you're looking to repurpose content that was produced by an influencer to use in a digital ad, here is a general guideline to follow:
Ensure that you have received permission from the influencer to use their content on your own page(s)
Edit the clip(s) as needed to follow digital ad best practices:

Focus on a strong hook (first 3 seconds)
Make the first 0.5 seconds eye-catching enough to 'stop the scroll'
Be clear with what you're selling
Show the product in action
Keep the video as short and to the point as possible
Consider switching shots frequently to retain engagement
Use text overlay to call out key points
Use captions for people watching without sound
Ensure the video looks native to the placement
Avoid overly salesy language

Write a new caption for the ad in your own branded language
Credit the content creator if their name is readily recognized by your audience (i.e. "Thanks to Shane McGillis for the review of our new product!")
Provide an offer to prompt more sales
Send to a web page that will lead to conversions
(If determined in your contact with the influencer) make sure that you track any sales back from the ad to provide a commission for their content
In the Re:Commerce event that AdShark hosted last month, Jack Winders from BetterFed Beef discussed how BFB repurposes content from their influencers to drive more results.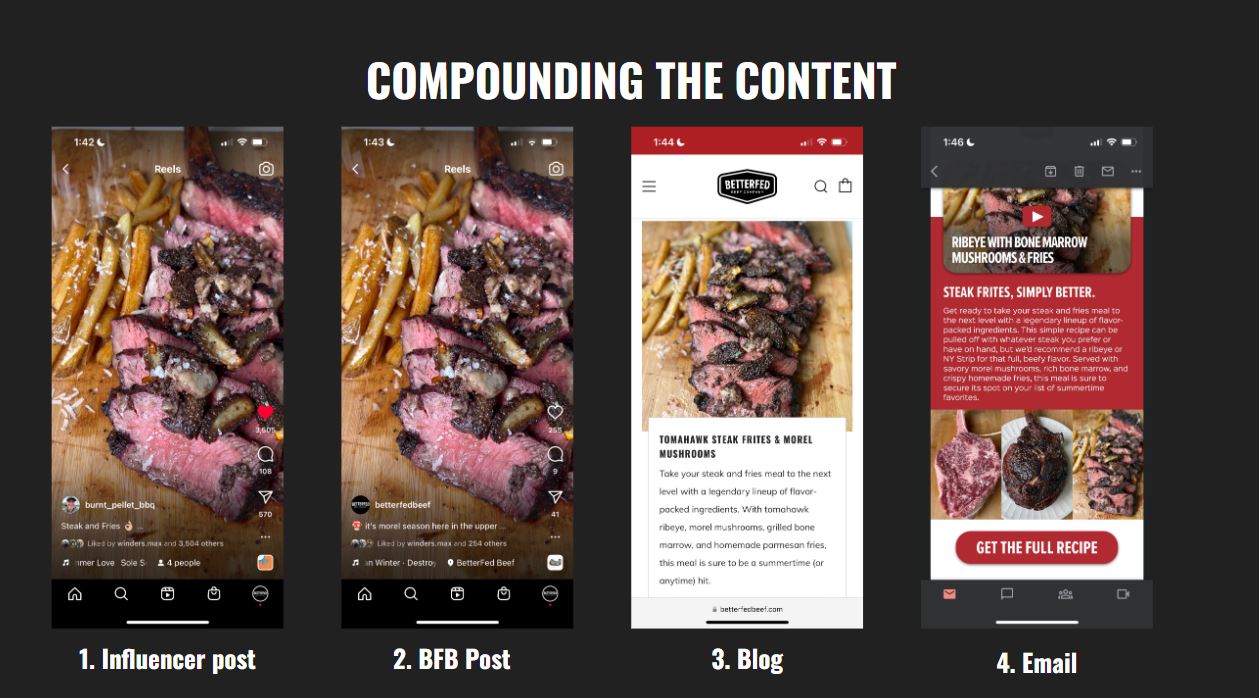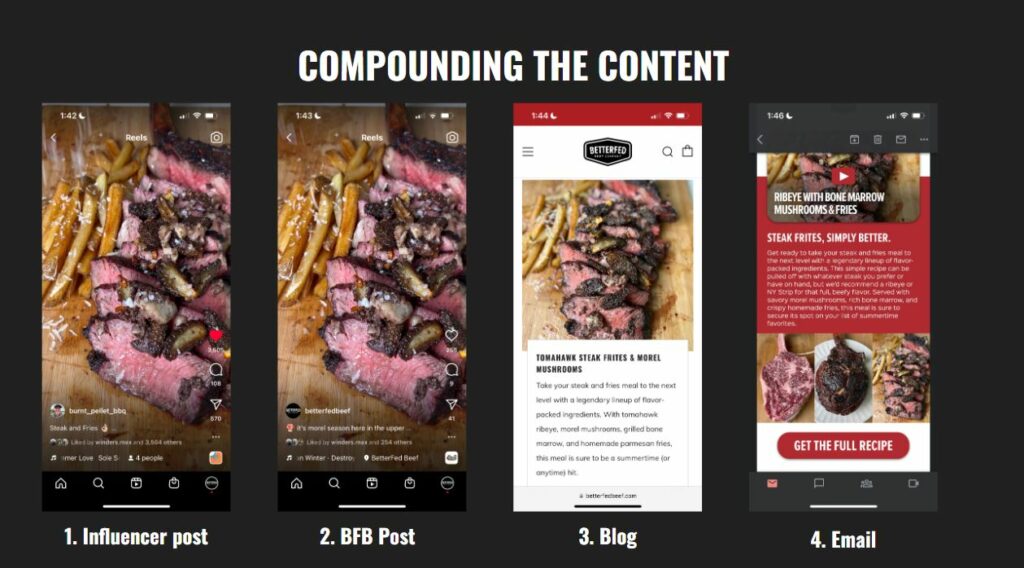 Here, Jack and his team re-purposed an Instagram Reel made by their influencer (Burnt_pellet_bbq) and turned it into a BetterFed Beef ad, a blog, and an email. Maximizing your output from influencer content is a great way to obtain incremental growth in revenue and exposure.
---
Tying it All Together
Everybody's favorite section – the ending summary. If you skimmed through this blog (or just jumped directly to this section), here are the key takeaways that you should note:
Influencer content is on the rise and businesses have a golden opportunity to grow their following, awareness, and revenue by deploying an influencer marketing strategy
In order to find influencers to work with, you can utilize:

Social Media Platforms – including searching hashtags on Instagram or visiting TikTok's Creator Marketplace
Third-Party Platforms – several third-party aggregators and facilitators of brand partnerships exist, including MiniSocial and GenerAI
Put Out a Call for Influencers – make your own ambassadors page on your website and promote it on social & email

Get more out of your influencer content by actually using it in your digital ads:

Ensure you have creator permission to use their content in ads
Edit the clip(s) to follow digital ad best practices – including adding text overlays or captions and focusing on a strong hook
Repurpose the content to go across several mediums, including social media ads posted from your own page
If you're looking for assistance in growing your social media advertising in 2023, connect with our team of digital strategists. We'd be happy to discuss custom plans that make the most sense for your business! In the meantime, stay tuned on the AdShark blog for more content about how to improve your digital marketing. Thanks for reading!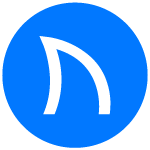 Ready to grow FASTER? Let's Talk!
Interested in having us help you grow?