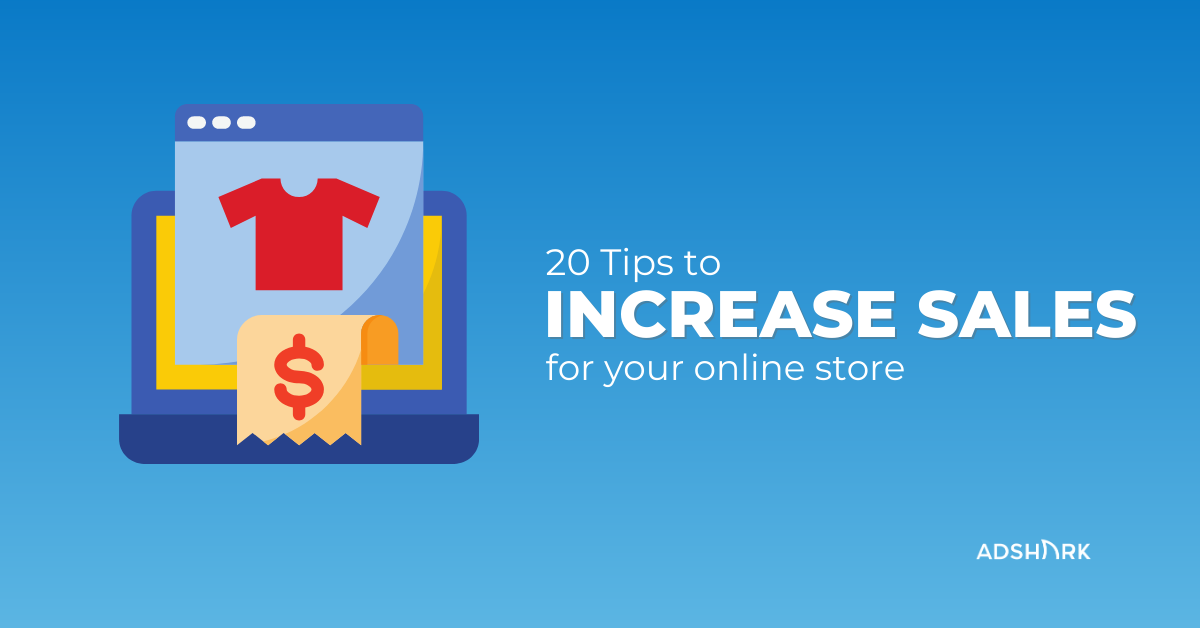 20 Tips to Increase Your Website Sales in 2020
If you're in the business of selling online then your number one goal is probably to increase website sales.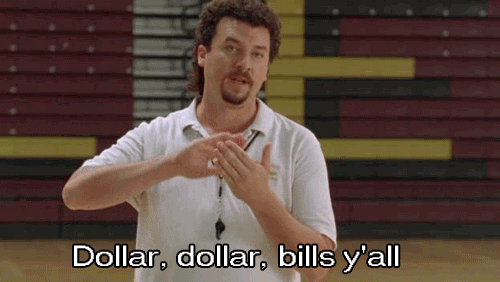 And while it may seem like an impossible task, there are a few tactics you can implement right away that will help improve your results.
Here we cover some tips and things to review that will help you drive traffic to your site and increase your website's sales to grow your business.
Simplify Your Checkout Process
1 in 7 online shoppers abandons their carts on average, resulting in billions, if not trillions of dollars lost every year. And the second most popular reason for cart abandonment is a complicated checkout process, making it extremely important for online stores to get their checkout process right. Some things to review include offering multiple payment options, guest checkout, and eliminating unnecessary fields.
Find Ways to Capture Email Addresses
Email marketing is still a viable option for online stores to drive traffic. With an average ROI of $42 per $1 spent, finding creative ways to capture email addresses is a smart investment. Many B2B companies offer digital downloads in exchange for an email address, ecommerce websites can provide an offer for an email address including a special promotion, loyalty program or free shipping. But, you also have to be strategic about where you are capturing email addresses. Pop-ups, sign-ups in the footer and on contact pages work really well.
Add Reviews, Testimonials and Case Studies to Your Website
Every business knows how important social proof is. We have been using word of mouth to grow businesses forever. With websites and digital marketing, we can use word of mouth on a larger scale.
For e-commerce websites, that means adding product reviews on product pages and connecting Google Customer Reviews to your store. For B2B websites, adding testimonials and case studies are a great way to build trust and credibility for your brand.
Target Content Marketing Messages to Key Audiences
Quality content will not only drive traffic to your site, it will drive quality traffic. Writing to a specific audience helps you address their unique problems. Ecommerce websites can include a FAQ section for products or video demos of your products. B2B websites can provide expertise in specific areas with a content marketing strategy that helps move your customer through your marketing funnel.
Offer Multiple Payment Options
Credit cards, ApplePay, Google Pay, PayPal, Stripe, Amazon Pay… there are so many options for payment types now that its difficult to know what to offer your customers. Adding as many payment options as you can think of will make it easier for customers to purchase on your site.
User behavior on your website can help you determine what payment options are best for your store. Especially if you have a high percentage of mobile traffic.
At AdShark, we typically recommend using shopping platforms like BigCommerce and Shopify for our clients. These types of platforms offer different payment gateways so you can choose the right one for your business.
Invest in High-quality Product Images and Unique Product Content
They say a picture is worth a thousand words. Well, when it comes to ecommerce, pictures can make or break a sale. Online buyers want as much detail as possible when purchasing products online, so the more the merrier. You can't overdo images. Make sure to include high-quality product images and even videos of your products from all angles.
The other piece to the puzzle is product content. You want to try to have a robust product description, but you also want to make it as unique as possible.
Optimize Your Site for Mobile
Mobile search accounts for more than 50% of all searches, while desktop search is around 45%. And to top that off, 75% of visitors that use a smartphone abandon sites that aren't optimized for mobile. So if you're an ecommerce store without an optimized site you could be losing money.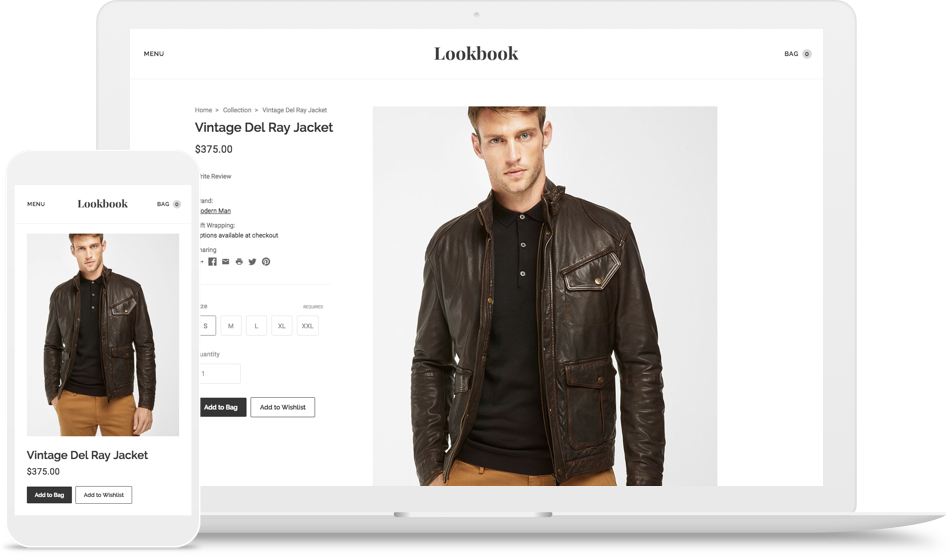 As a BigCommerce partner, we recommend using a BigCommerce site for ecommerce stores, which offers a responsive site or mobile app. The biggest features that mobile ecommerce sites should focus on are navigation and a streamlined checkout process.
Increase Website Sales by Upselling
Let's face it, we've all been upsold too. Especially in person. But why not online too? Many online stores are already serving up cross-sell items, why not upsell too? Upselling is offering the customer a more expensive or larger item than what they originally added to their cart. Upselling can increase the average order value and has been shown to be more effective than acquiring a net new customer.
Apple does a really good job of upselling on their website. Once you choose the product you are looking for there are many options to upgrade the product at an additional cost.


Improve Your Website Design
An outdated website loses sales. If you want to increase your website sales, consider hiring a professional website designer or agency (wink, wink) to give your website and brand a refresh.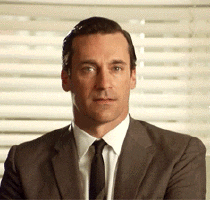 Use bold colors for calls to action and sales pages and remove clutter and extra text to get a clean, fresh design.
Add a Live Chat Tool
According to the American Marketing Association, live chat increases conversions by 20%. According to Intercom, website visitors are 82% more likely to convert to customers if they've chatted with your brand first.
Website visitors are more likely to give you their email address via chat versus a form. They are also more likely to convert on pages other than your homepage. Promotional landing pages and pricing pages are good places to add the chat feature.
Create Urgency with Promos
I love a good sale. And like many other online shoppers, I respond to incentives that create a sense of urgency. Offer limited-edition products or host a time-sensitive promotion and I'm there with my credit card in hand!
Promoting your special incentive through email marketing, Google Ads or even Facebook Ads goes a long way in boosting sales.
With Google, you can include the promotions extension to your ad to include the special offer. When a searcher clicks on the extension it takes them directly to the special offer on your site. You can check out a list of occasions and dates that you can use the promotion extension.
With Facebook Ads, you can create an Offer ad that is specifically geared at your sale. People who see your offer ad in their news feed can save it and Facebook will send them reminders to use it.
Offer a Money-Back Guarantee
Money-back guarantees are a promise to refund the purchase if conditions are not met. Some common ones include customer satisfaction, price match or results. Guarantees offer a sense of safety and reduce risk, which helps persuade customers to purchase, even the smallest of purchases.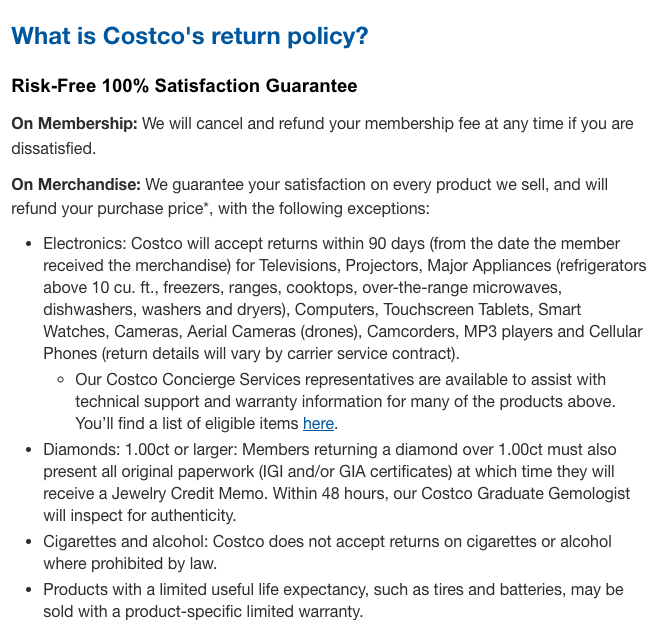 Run Paid Google Search Ads to Increase Website Sales
If you're struggling to drive quality traffic to your site or just need to get your brand in front of a new audience, Google Search Ads are the easiest and most efficient way to do that. To get started, we recommend reading What is PPC? A Beginners Guide to PPC Marketing.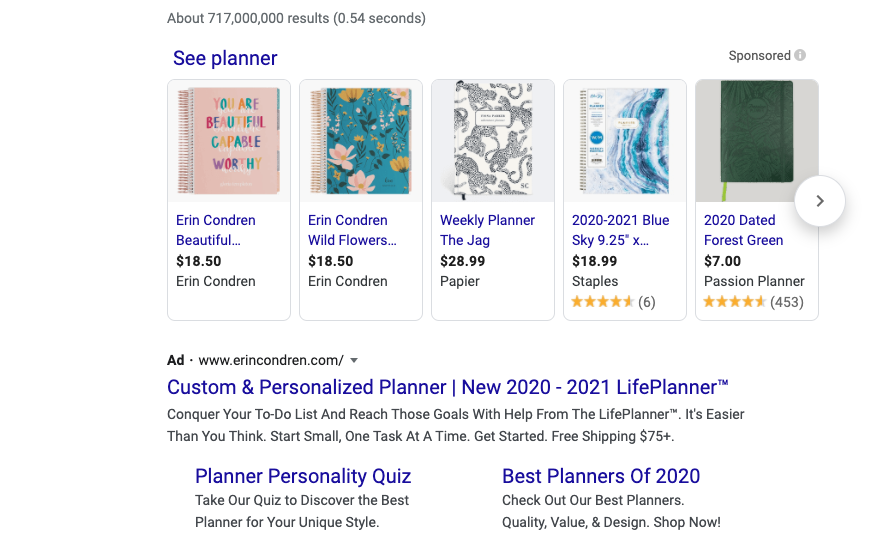 We also recommend focusing on these areas to start:
Keyword and Competitor Research
Ad Copy
Landing Pages
Ad Budget
With a little work and planning, Google Paid Search Ads can really help improve conversions and grow sales. If you feel overwhelmed and don't know where to start, reach out to us and we can answer any questions you have.
Google Shopping Ads Increase Ecommerce Sales
Google Shopping ads appear at the top of a search results page when you search for a product. They are effective because you can feature a product image, price and extensions such as product reviews.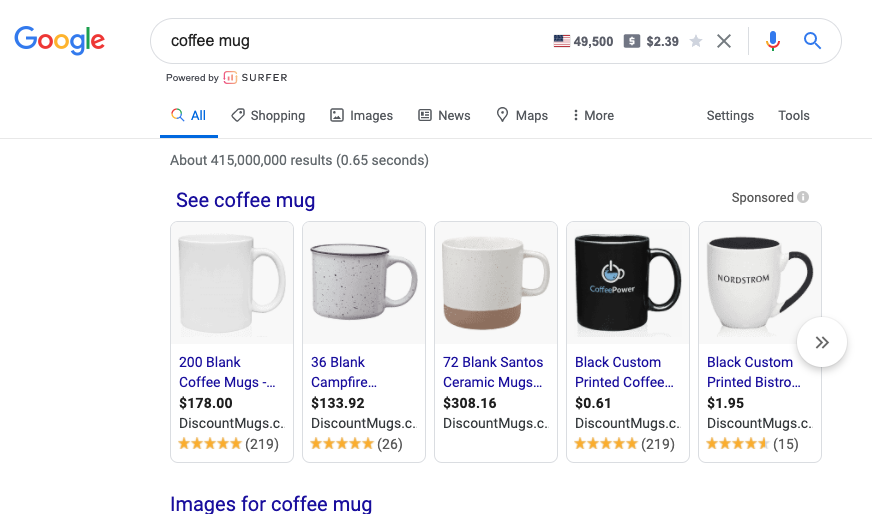 To get started with Google Shopping Ads, you will need to follow these steps:
Set up Merchant Center and Product Feed
Set Up Google Shopping Campaign, Ad Groups and Product Groups
Google Shopping Product Group Structure
Increase Website Sales with Facebook Ads
Facebook advertising is an amazing option to increase your website sales. With their endless audience targeting options, you can drill down to target the right person looking for what you are selling.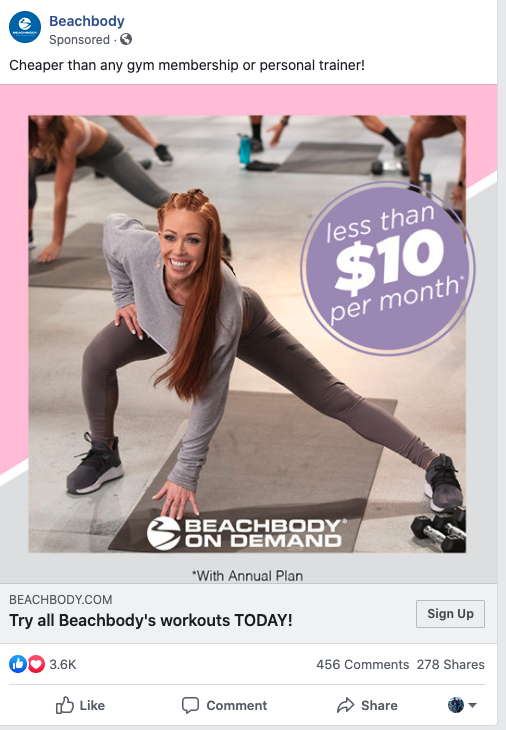 Strategies we use for our Facebook clients include:
Use Google Ad Extensions To Increase CTR
Google Ad Extensions are pieces of information and clickable CTAs added to campaigns to improve them. Google even claims that adding extensions can increase click-through rate by 10-15% depending on the type of extension used and the business. They can even reduce cost-per-click. We recommend using these extensions:
Sitelinks
Promo extensions (if you are running a sale)
Call out extensions
Call extensions (if you are looking to drive calls)
Google will optimize your ads to show the best performing extensions. It never hurts to add as many extensions as possible, allowing Google to learn which produce the best CTR and show those more. So just go for it when it comes to extensions.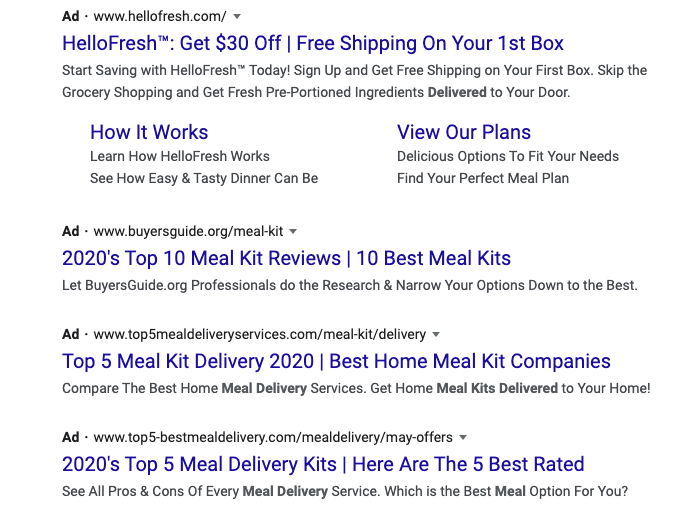 Increase Website Sales with Email Marketing
Email marketing is not dead. In fact, for every $1 spent on email marketing you can expect $42 back on average. So while many people say that email just doesn't work, they are probably just doing it wrong.
While sending promotional emails is a good idea, we also recommend a few other emails for ecommerce stores.
Transactional emails like shipping notifications and customer feedback.
Abandoned Cart emails
Welcome and Win-back series
Post-purchase campaigns that offer upsells and cross-sells.
Promotional emails like new product announcements and special offers.
Get Higher Conversions with Remarketing Campaigns
Whether your advertising on Google or Facebook, you can implement remarketing strategies by adding a tracking code or Pixel to your website. Reach audiences that are already engaged with your brand to help drive up your conversions and increase your website sales.
Engage with Social Media Followers
Social media is typically seen as a way to engage and build brand awareness. However, actively engaging with your audience can help grow sales too. You can answer questions or provide information to customers, which in turn can improve their perception of your brand. It also works to engage with commenters on Facebook Ads, especially if your brand is relatively unknown.
A/B Testing – Always Be Testing
We have a lot of recommendations to increase your website sales. An important thing to remember is that you should be testing the changes you make. One tip might work really well for one business and fail for another. That's because every business is different, they have different products, different customers. Just remember when you're testing to only test one element at a time. That way you really know what element is making the difference in results.
Areas to Test
Calls to Action Buttons – Try changing the colors, text, button style.
Headlines – Focus on high traffic pages and try different headlines.
Images- low-quality images for clear, high-quality ones. Especially on your product pages.
Continuous A/B testing is important to always be improving. YOu also want to make sure your test runs long enough to get good data. If you only have 10 people visit a landing page, the numbers aren't representative enough to make a solid decision.
How Can AdShark Marketing Help You Increase Website Sales?
We work with all types of clients to help them grow sales and improve their website experiences through Facebook and Google Ads and Website Design and Development.
If you need help with ecommerce marketing, let us know and we can review your current strategies and provide recommendations on how to improve.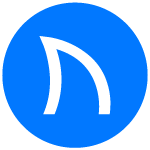 Ready to grow FASTER? Let's Talk!
Interested in having us help you grow?